Soon, domestic travelers to New York state will no longer have to quarantine when they arrive.
On Thursday, Gov. Andrew Cuomo announced that New York will end its quarantine rule for people traveling from another U.S. state or territory starting April 1.
Even though it will no longer be mandatory, the state's Department of Health continues to recommend that domestic travelers quarantine "as an added precaution," the announcement said.
Meanwhile, international travelers will still have to quarantine when they arrive in New York.
AIRLINES FOR AMERICA RESPONDS TO NEW CDC GUIDANCE FOR COVID-19 VACCINATED POPULATION
In a statement, Cuomo said that as New York continues to distribute COVID-19 vaccines, the state will be able to "start our transition to a new normal in a post-pandemic world."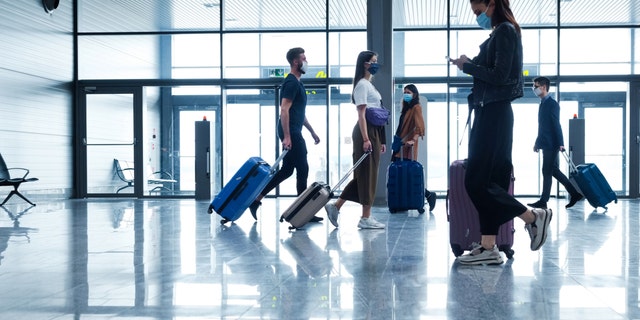 "As part of that transition, quarantine for domestic travelers is no longer required, but it is still being advised as an added precaution," Cuomo said. 
ALCATRAZ TO REOPEN TO VISITORS NEXT WEEK AFTER CORONAVIRUS-RELATED SHUTDOWN LIFTED: REPORTS
"This is great news, but it is not an all-clear for New Yorkers to let their guard down," Cuomo added. "To beat this virus once and for all we all must continue doing what we know works to stop the spread, including wearing masks, washing our hands and practicing social distancing."
CLICK HERE TO GET THE FOX NEWS APP 
Regardless of where they are coming from, New York is still requiring that all travelers fill out the state's Traveler Health Form and follow certain precautions including daily symptom monitoring for 14 days, practicing hand hygiene, wearing face coverings — even if fully vaccinated –, and self-isolating immediately if any symptoms develop, the announcement said.
CLICK HERE TO SIGN UP FOR OUR LIFESTYLE NEWSLETTER 
After Cuomo's announcement Thursday, New York City Mayor Bill de Blasio reportedly said he had concerns about the policy change, which he said was made without consulting the city, according to NBC New York. 
"The introduction of the virus from outside has been one of the biggest and toughest X factors in this whole crisis and something we worry about very much going forward," de Blasio said, per NBC New York.