A lock of George Washington's hair will be sold in the next week, with bids of nearly $2,000 for this unique historic relic.
Leland's Auctions put the lock of hair from America's first president up for auction on Feb. 25, with the auction to end Friday.
Leland's is a sports auction house and "the premier appraisers and authenticators" of sports memorabilia, making it an unusual place to find the first president of America's hair.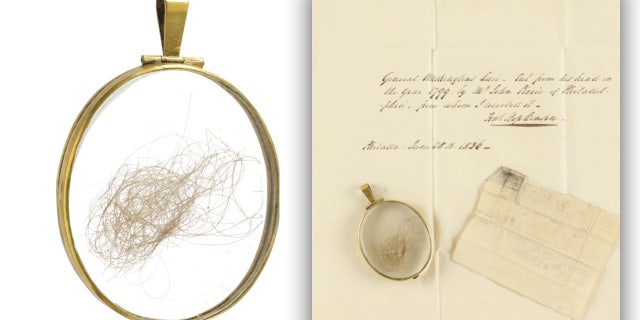 The bidding opened at $1,000, with the current bid at $1,771.