Paul Flores, who had been a prime suspect for more than two decades in the California disappearance of Kristin Smart but was only arrested Tuesday, has been charged with murder and booked into jail.
Minutes after KSBY reporter Brooke Martell mentioned the single murder charge on Twitter, the San Luis Obispo County Jail's website briefly crashed.
County records show Flores had been booked into the facility just after noon local time.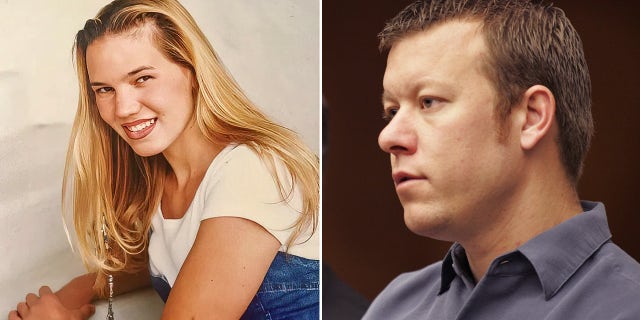 KRISTIN SMART CASE: PAUL FLORES, PRIME SUSPECT, ARRESTED NEARLY 25 EARS AFTER HER DISAPPEARANCE, REPORTS SAY
He was arrested early in the day in San Pedro by San Luis Obispo Sheriff's Office deputies.
Smart was a 19-year-old student at California Polytechnic State University in San Luis Obispo when she went missing in 1996. Flores, who at the time was also a student there, is believed to have been the last person seen with her before she went missing on the way home from a party.
The 44-year-old Flores has denied wrongdoing for nearly 25 years and invoked his Fifth Amendment right not to answer grand jury questions related to the case.
Last month, San Luis Obispo County Sheriff Ian Parkinson named Flores as the "prime suspect" in the case and investigators searched his father's home and property in Arroyo Grande, about 15 miles south of the university, using ground-penetrating radar and cadaver dogs.
His father, Ruben, had also been arrested in Arroyo Grande, according to the Los Angeles Times.
The sheriff's office was expected to hold a news briefing with major updates on the case later Tuesday afternoon.
CLICK HERE TO GET THE FOX NEWS APP
A spokesman for Smart's family said they would issue a statement of their own following the sheriff's update.
Search warrants were served last year on Flores' home in the San Pedro area of Los Angeles and at other locations in California and Washington state. Investigators conducted digs on the campus in 2016.
This is a developing story. Check back with Fox News for updates.
The Associated Press contributed to this report.