Lickable TV screens, or electric chopsticks that can add salt to your dishes, countless weird and wonderful gadgets have been introduced in recent months.
But, the latest and possibly the weirdest invention, which has surprised many people, appeared publicly on the streets of Taipei, Taiwan earlier this May.
Huang 'Jerry' Xiaojie, a YouTuber living in Taipei, built a custom aquarium stroller so he can take his pet goldfish around town with him.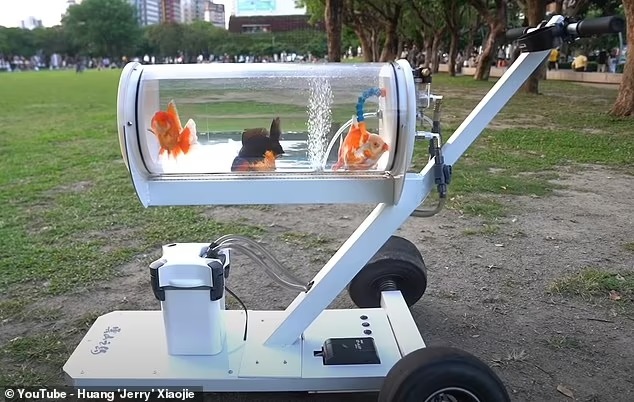 In a video posted on his personal YouTube channel, you can see Xiaojie welding the metal frame to form the main frame of the stroller, before putting the wheels on.
The fish tank section is made from acrylic and sits in the center of the cart, ensuring the goldfish have a 360-degree view as they are taken for a walk.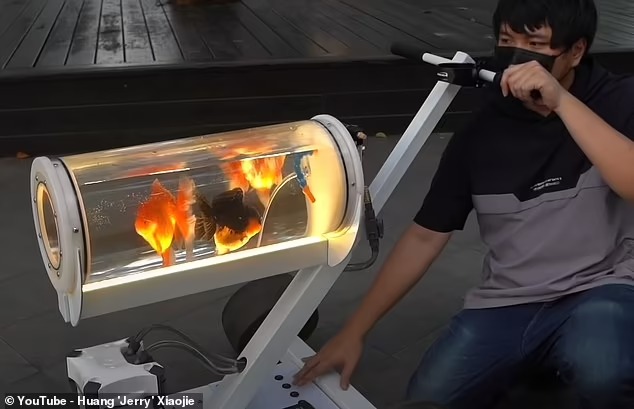 This portable tank comes with a battery-powered water filtration system, an air pump to provide oxygen to the fish and even a separate lighting system.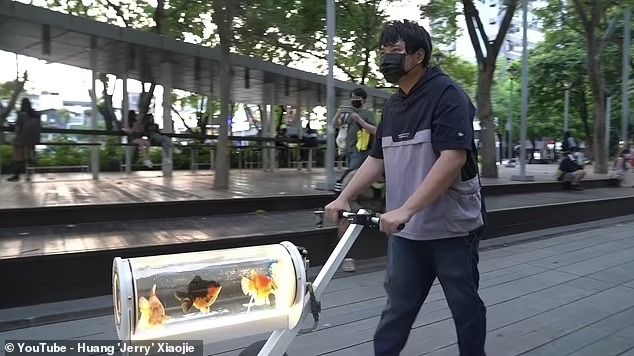 Xiaojie took her three goldfish for a walk around Taipei in a trolley, and passersby were amazed. Many people took photos and videos to put on the internet. And although the invention is quite odd, it has been praised by many people.
"As a fisherman, I think it's amazing! I can see other people walking their dogs, cats and rabbits outside, but I can't walk the fish." One user commented.
Another added: "With such a crazy project, Xiaojie really surprised the audience"
And another joked: 'As soon as the lights were on, I was laughing like crazy!'
However, this is not the first time a device has been created to allow aquarists to walk their pets.
Last year, the Japanese company MA introduced a portable aquarium called the Katsugyo bag.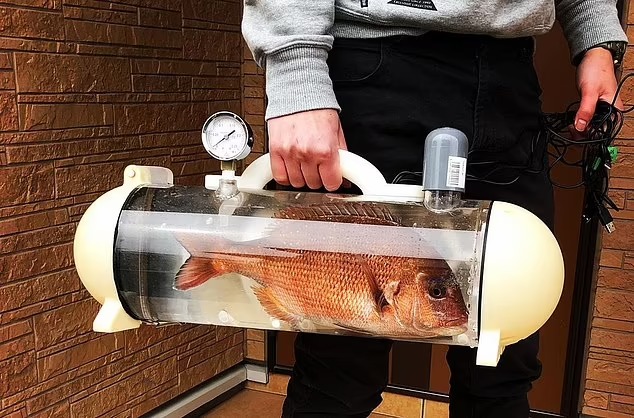 This portable aquarium has the shape of a long tube with a transparent center to show off the fish. The top has a handle and a meter to monitor the oxygen saturation of the water.
While the device is marketed as a way for hobbyists to show off their expensive fish, it can also be used by pet owners to take their fish for walks.
Refer dailymail