Every winter and spring, the flu comes as scheduled, they always seem to be stalking us, waiting for the opportunity to spread again and again. Among the influenza viruses, there is one, the influenza A virus, which is highly contagious and causes illness that frightens people. It has caused a number of influenza pandemics that have caused significant harm to humans.
Some strains of this virus exist in animals such as wild birds, poultry, and pigs. Some of these strains mutate to infect their hosts, or infect humans through interspecies transmission, leading to some larger outbreaks, such as the H1N1 virus that caused the 1918 pandemic (host) originally pigs).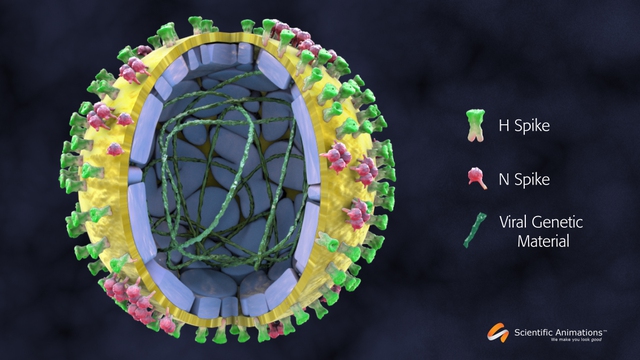 H and N on influenza A virus refer to two antigens, respectively, hemagglutinin and neuraminidase. They are two mutating glycoproteins. According to the type of hemagglutinin, the scientists divided influenza A viruses into A (H1, H2 and H5) and B (H3, H7), viruses in the same class would be more closely related.
The flu virus causes similar symptoms in the early stages of infection, such as fever, cough, nausea, and sore throat. In 2016, a study published in the journal Science showed that the pathogenic conditions of influenza A viruses H5N1 and H7N9 currently circulating in the population could be explained by influenza outbreaks occurring in the history of the United States. human history.

H5N1 is a highly virulent, highly contagious and deadly avian influenza, first detected in 1997, it can infect humans, the human mortality rate after infection with this virus is about 60%. The severity and mortality rates for H7N9 are slightly higher than that of SARS, which was widespread in 2003. Both viruses cause hundreds of people to develop severe symptoms or die each year.
In general, when the human body is first infected with a pathogen and eliminated, the human body will form an immune memory. If they encounter this virus next time, the memory cells will be activated, and they can react quickly to eliminate the pathogen faster.
In this study, there were individuals born before 1968 who experienced outbreaks of influenza A viruses such as H1N1 and H2N2, followed by outbreaks of influenza B viruses such as H3N2. In theory, they have good immunity to both influenza A and B viruses, but the reality is that they have low immunity to B viruses and are more likely to develop severe symptoms from H7N9 infection.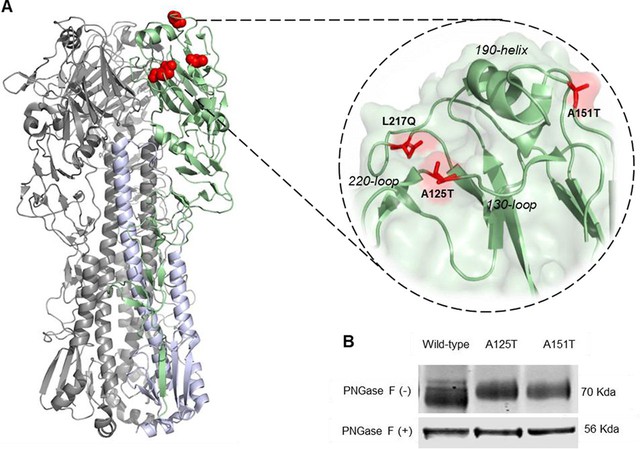 In 2009, there was an outbreak of H1N1 flu, this time the virus was a new variant of H1N1. Scientists at the time noticed a phenomenon that when infected people were exposed to a new variant of the flu virus, their bodies tended to produce a series of antibodies that could bind to the virus. sites common to both new and old viral antigens, while antibodies that bind to new sites on new viral antigens are rarely produced. This often leads to the problem that the body is constantly producing new antibodies, but cannot completely destroy the new virus.
In a 2016 study, scientists speculated that a person's lifelong immunity to the flu virus was related to the year he was born (because different strains of flu circulated in different eras). together). In other words, the first flu virus a person is exposed to in life affects his or her immunity to future flu viruses.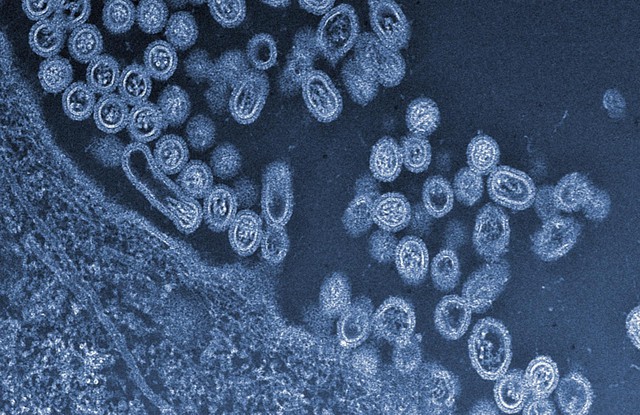 Immune system "lazy"
Back in 1960, Thomas Francis Jr, the American scientist who first isolated the influenza virus, described this phenomenon, which he called the original antigenic sin. Specifically, the immune system of the human body will suffer an immune response due to the first exposure to an antigen, when a new strain appears due to a mutation of the previous virus (or bacteria), the immune system will still use the initial immune response to fight the new virus without generating new antibodies against the new strain, resulting in reduced immunity.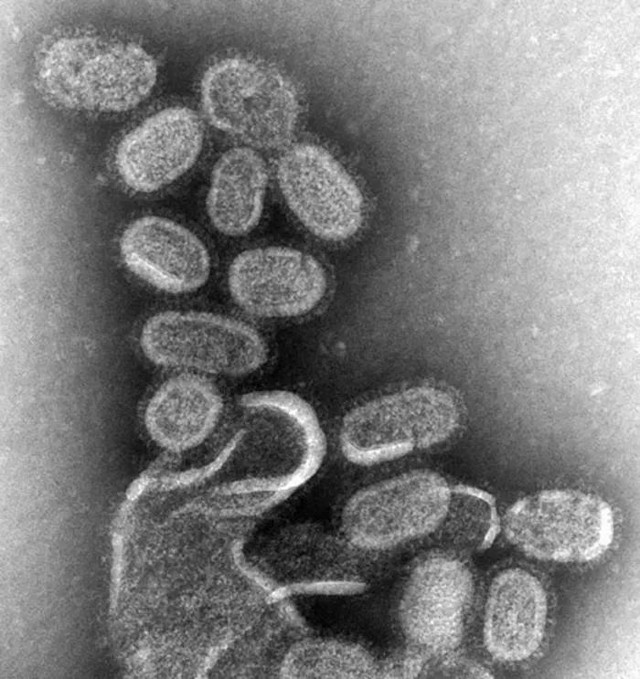 This phenomenon is related to the immune memory of the human body. During the initial infection, the body produces B cells with long-term memory. On subsequent visits to the same infection, these memory cells rapidly recognize the pathogen and trigger an immune response. This process is faster than re-recognizing the virus, facilitating the immune system in terms of timing and reducing the amount of damage to the body.
But when there are some genetic mutations in the antigen of the second invading virus, faulty immunogenicity can occur. That is, the antibodies produced by the B cells are still directed against the virus of the first infection, and their effect on the virus of the second infection is reduced.
In an experiment in the late 20th century, scientists first infected mice with the primary meningitis virus, LCMV, and mouse CD8+ T cells induce an immune response that destroys the virus. The researchers then infected these mice with a mutant strain of LCMV, and found that the immune activity of the CD8+ T cells was reduced and could not effectively eliminate the new strain.
Several studies have also found that in mice with severe LCMV infection, the number of CD8+ T cells that target the new strain accounts for only 25-50%. However, the new strains were more likely to activate CD8+ T cells in mice with memories of the old virus, rather than in mice that had not yet been exposed to the antigen, thereby stimulating new T cells to have a memory of the old virus. potential to kill mutant strains.
It's a bit like a "lazy" immune system using memory of past immunity to fight infection with a mutant strain, but it's also a hugely important part of adaptive immunity. Otherwise, our body can be seriously damaged with each infection and take a long time to recover.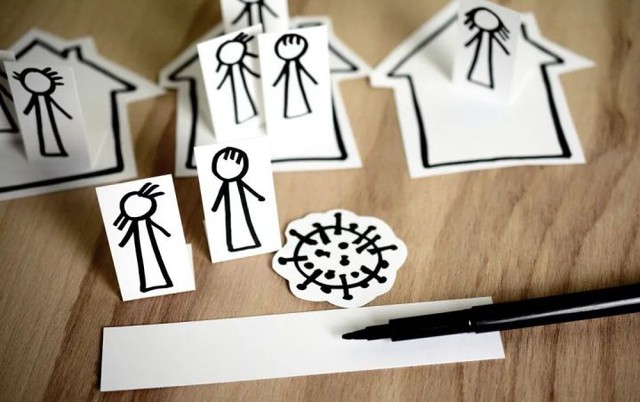 Currently, scientists have discovered that the human body has an immune system in response to influenza virus, dengue virus, coronavirus, hepatitis B virus and HIV infection. The common feature of these viruses is their high ability to mutate.
Some studies have found that neutralizing antibodies produced by children bind more closely to new strains of coronavirus. In adults, there are broader immune antibodies that can bind to many coronaviruses, but these antibodies are not strong enough to neutralize the new coronavirus.
Although the human body will always have a hard time fighting the mutated virus, the human body does not fight alone, there are now several vaccines that have a very good prevention effect and also some methods. Effective treatment of viremia can reduce mortality.