Deploying from December 1, Viettel Money digital financial service has quickly created a change in users' payment habits, especially in urban areas. In particular, young people and office workers are the most responsive. Although they have used many e-wallets in the past, they all think that mobile money is quite convenient for small payments.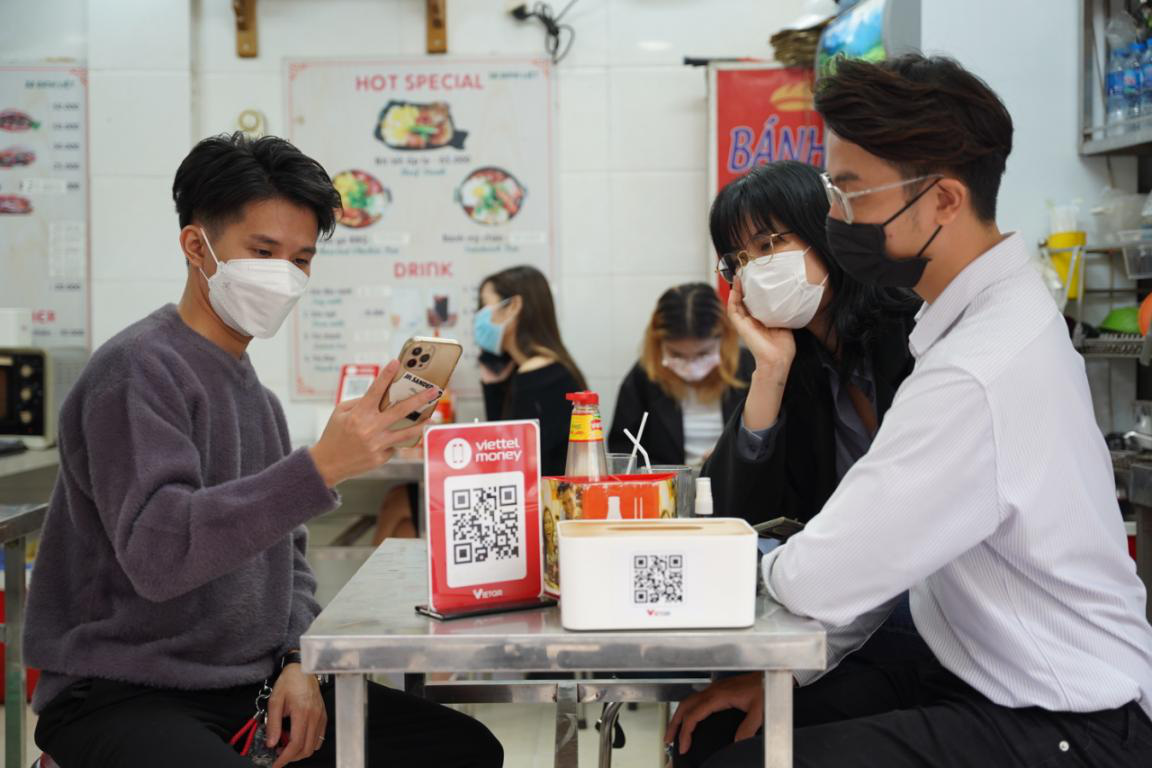 Office people use Viettel Money when paying food bills. Photo: Viettel
Previously, every day when going to work, Nguyen Thi Sam, 25 years old, in Ho Chi Minh City had to prepare some change to pay for parking or buy breakfast. She said that many times when she was complained by the parking unit because she ran out of change, she had to pay with a face value of 200,000 VND or 500,000 VND. Or sometimes have to wait for the seller to return the money. "It's become a habit, to save time and avoid trouble, so I usually store a little change," Sam said.
In early December, Sam downloaded the Viettel Money app at the recommendation of a colleague in the company. Right on Viettel's mobile money application, Sam can transfer the daily deposit amount to the bank account of the custodian.
"If in the future, the parking lot will change to cashless payment, it will be very convenient", added Sam. What makes the female office worker impressive at Viettel Money is that it is easy to use, fast, can transfer any amount, unlike a bank account, there is a minimum limit for each transaction.
"In the past, I rarely used digital financial applications, but only used cash to withdraw directly from ATMs. From the day I knew mobile money, bought sticky rice or milk tea, I could pay on the app.", the 25-year-old girl shared.
Another point that makes young people like Sam like Viettel's mobile money is the service with high coverage. According to Sam, in the future when the service is completed, there will be more transaction acceptance points that will be very convenient for people far from home like Sam to send money home. Sam's family is in the countryside, no need to drive to the bank in town, but just visit a Viettel store to withdraw money.
Since the appearance of the Covid-19 epidemic, Hoang Phuong Linh, 24 years old, a marketing employee in Hanoi is very shy when it comes to cash payments. In the context of the epidemic, Linh believes that cash can sometimes become an intermediary for disease transmission. In the past two years, Linh often uses e-wallets to pay bills. However, she is not always able to use this e-wallet, as many sellers do not have bank accounts.
According to data from the International Data Group (IDG), 80% of Vietnamese people's spending is still using cash, 98% using cash when paying less than 100,000 VND.
The appearance of Mobile Money with the participation of major carriers is expected to help form the habit of cashless payment in Vietnam, first of all in big cities where living standards and convenience density are high. thick benefits.
For Gen Z people like Sam or Linh, accessing and using digital financial services is simple. However, Gen Z is also more demanding in terms of service quality. According to a research by Morgan Stanley Bank (USA), more than 50% of Gen Z customers are ready to seek immediate alternatives if they do not feel heard or have a bad experience with the service. , twice as many other age groups.
In addition to convenience in transactions and non-cash payments, this young person also wants digital financial services to meet the needs of entertainment, travel, health care…, helping to increase the experience for current users. Grand.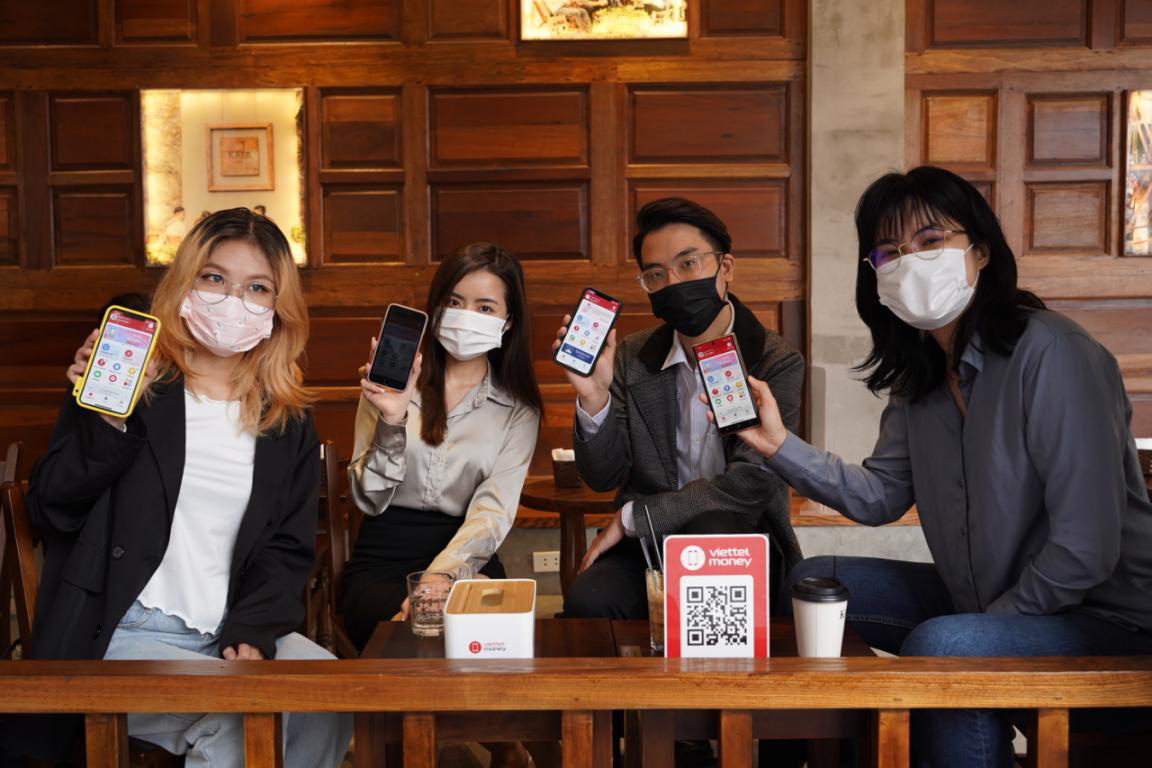 A group of young people in Hanoi use Viettel Money to pay when going to coffee at the weekend. Photo: Viettel
Currently, Viettel Money has more than 300 utilities that are personalized according to the needs of each customer in terms of buying and selling, transferring money, investing, insurance, paying for services in life… 99% of the area of ​​Vietnam, providing services in 11,000 wards/communes nationwide, including communes in remote, border and island areas, including sea surface up to 100 km from the mainland, Viettel Money will become a digital financial service for all Vietnamese people.
Viettel's representative said that young people are the ones who are sensitive to new technology methods, including cashless payments. "With the comprehensive Viettel Money ecosystem being favored by young people, we expect to create new consumption trends, contributing to faster promotion of Vietnam's digital economy," he said.
Viettel Money is a digital financial ecosystem with a variety of money sources, allowing users to make all transactions of transferring, depositing, withdrawing money and buying and selling online, paying bills quickly and easily. Can be used anytime, anywhere, on many devices without a bank account or an Internet connection – Viettel Money is the "smart money" that helps people create new lives.
Users can use its features through the Viettel Money app.
.