This is a cordless mop equipped with a dual brush (MIJIA dual-brush wireless mopping machine) to help clean the house.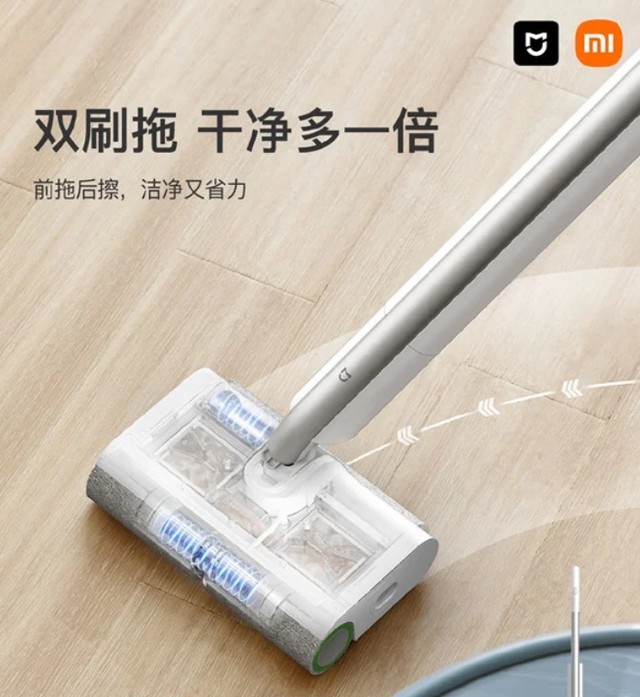 As the name implies, the new MIJIA mop adopts an innovative dual brush design and supports real-time jet cleaning. The front brush washes away stains in the front while the rear brush sweeps the stains in the back, thereby improving cleaning efficiency. The motor's self-controlled traction allows for smoother pushing and pulling.
The product adopts a frameless design. The front roller brush can change shape to reach corners and wall edges easily.
In addition, the MIJIA mop can be sprayed with clean water to keep it clean after use. After cleaning, all the user needs to do is put the brush back on the base and turn on the cleaning feature with a button that simulates manual hand washing, thereby reducing the frequency of cleaning the roller brush and is convenient. Easier to clean the brush.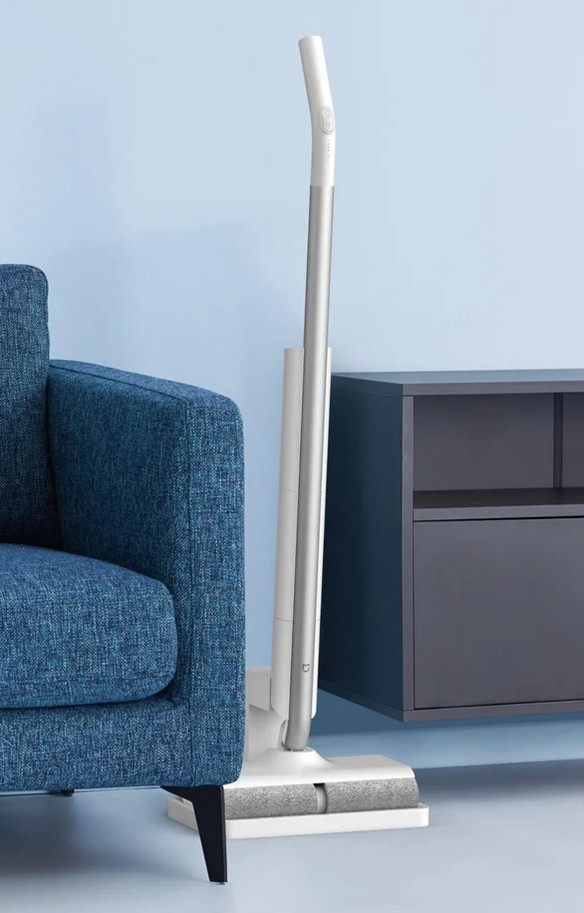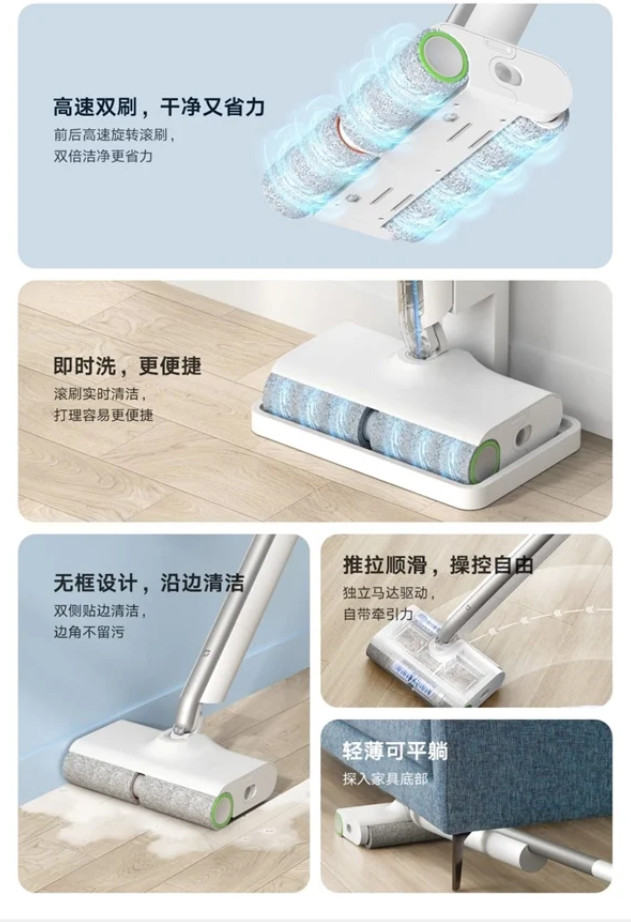 When cleaning low places such as sofa bottoms and under beds, the MIJIA cordless mop can be adjusted to lie flat with a thickness of 13cm. The brush also supports 90° up and down rotation in this state. It can be left upright anytime, anywhere.
The machine will automatically stop when it runs out of water or recognizes a high level of dirt and emits a siren sound to remind you to clean up in time.
Mijia says that the broom can work for up to 35 minutes per battery charge. Inside the machine is a 420ml water filter tank and a 200ml waste water tank.
The product is being mobilized to call for crowdfunding for nearly 141 USD (about 3.2 million VND) and will be on shelves from April 20. Retail price after raising capital will be 156 USD (3.5 million dong).
Refer to Gizmochina

https://genk.vn/xiaomi-ra-mat-choi-lau-nha-trang-bi-ban-chai-kep-ho-tro-tu-lam-sach-de-dang-lau-o-moi- space-space-20220422120217994.chn