So after a week of waiting, we finally have the first preliminary data on the immune evasion ability of the Omicron variant. As expected of medical experts: Experiments showed that the neutralizing antibody produced by 2 doses of Pfizer-BioNTech's mRNA vaccine was significantly less effective against this variant.
Neutralizing antibodies are antibodies that prevent viruses from entering human cells and multiplying – so they are effective in preventing infection from happening from the moment you are first exposed to the virus. first.
With so many mutations, Omicron now seems to be able to evade neutralizing antibodies. Experiments conducted by Pfizer/BioNTech and their two independent research institutions showed that the rate of neutralization of antibodies produced by the two mRNA vaccines was 25 to 41 times lower than that of the SARS virus versions. -CoV-2 before, even down to the point where it is no longer able to prevent infection.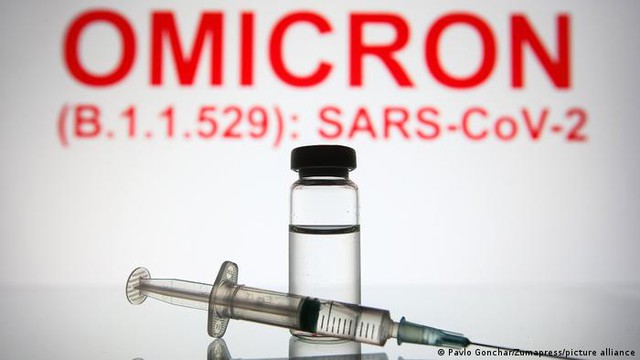 Data from Pfizer and BioNTech
Since the appearance of the Omicron variant, Pfizer and BioNTech have been actively conducting experiments to test the vaccine resistance of this variant. They do so by creating spike protein pseudoviruses with mutations of the Omicon variant.
The researchers at Pfizer/BioNTech then took sera from people who had received two full doses of their vaccine, exposed them to the mock Omicron virus to test for neutralizing antibody levels.
The results showed that the neutralizing ability of the vaccine was reduced by 25 times against the Omicron variant compared with previous versions of the SARS-CoV-2 virus. But when they repeated the experiment with the serum of people who received 3 doses of the vaccine (one booster booster), the neutralizing power of the antibody was increased exactly 25-fold.
This is the basis for Pfizer/BioNTech to recommend that everyone get a booster shot with a third dose of the vaccine. Terms "fully vaccinated" 2 doses are no longer true, even with the most advanced mRNA vaccines.
Pfizer CEO Albert Bourla stated: "These preliminary data suggest that protection [bạn trước COVID-19] will improve with our third dose of the vaccine."
However, Mr. Bourla said two doses can still protect you from severe symptoms from the Omicron variant. This may come from the fact that the vaccine also triggers other immune responses, in addition to neutralizing antibodies, like a T-cell response to fight and destroy the virus even though you've been infected.
"Therefore, ensuring as many people as possible are fully immunized with the first two doses and booster shots remains the best course of action to prevent the spread of COVID-19."" said Mr Bourla.
Earlier, Pfizer said it was still working on a specific vaccine for the Omicron variant, but only "in case of necessity". Refining the mRNA vaccine for this variant will take about 100 days.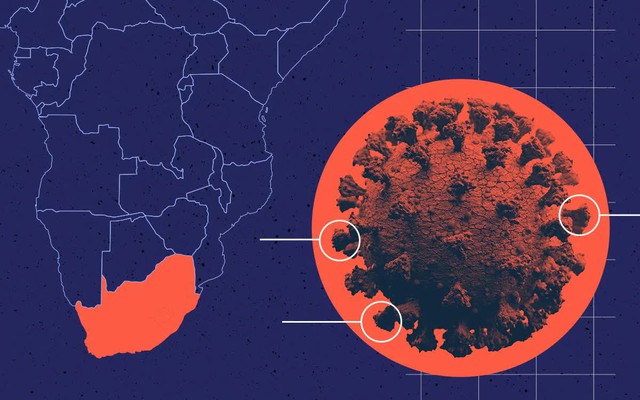 Data from South Africa and Germany
In case you suspect Pfizer is just putting out data to sell a third dose of the vaccine, two independent research agencies with them in South Africa and Germany have also confirmed this result.
The first study was carried out by a team at the African Health Research Institute in South Africa, led by virologist Alex Sigal. In it, Sigal looked at neutralizing antibody levels in 6 people who received 2 doses of Pfizer/BioNTech vaccine and 6 people who had previous infections of COVID-19 but also received booster vaccines to prevent sick.
For this study, Sigal even used real Omicron viruses instead of fake ones like Pfizer's. The results showed that the neutralizing antibody levels of people who received only 2 doses of the vaccine fell even more sharply, up to 41 times compared with previous versions of the virus.
However, 6 people who were vaccinated and previously infected had higher levels of antibodies. In addition, Sigal also said that the two doses of the vaccine itself did not completely lose effectiveness against Omicron.
They can still trigger T-cell responses, in which the immune system's T-cells are trained to remember the virus and help you fight it after infection. So people who have had 2 doses of the vaccine after being infected with Omicron will still not get seriously ill. This may be supported by a further hypothesis that Omicron is less virulent than the earlier Delta variant.
As for the German scientists' research, Sandra Ciesek, director of the Institute of Medical Viruses at the University of Frankfurt, one of the first to monitor and study the Omicron variant, said they tested the neutralizing antibody of Omicron. people who get 2 doses of vaccines.
Accordingly, Omicron evaded 2 doses of Pfizer/BioNTech vaccine, 2 doses of Moderna, 1 dose of AstraZeneca combined with 1 dose of Pfizer/BioNTech. Antibody-neutralizing ability of people receiving these 2 doses of this vaccine"after 6 months for the Omicron variant it is 0%", Ms. Ciesek wrote on Twitter.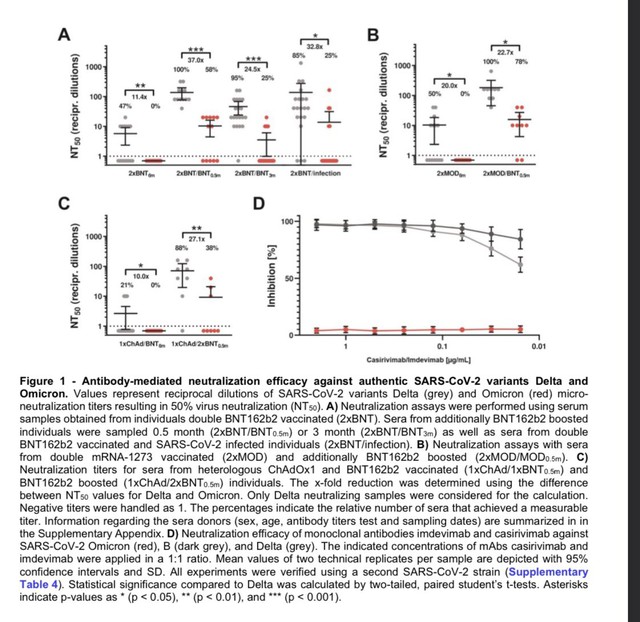 It should also be mentioned that all these conclusions are currently based only on studies with small sample sizes. Scientists need to continue to update the vaccine resistance of the Omicron variant based on epidemiological data or studies with larger samples.
However, they said the world needs to come up with ways to deal with this new variant now. For now, there are two things we can do: Get a third booster shot or produce an updated version of the vaccine for the Omicron variant, Ciesek recommends.
In addition, the usual preventive measures such as wearing a mask, disinfecting hands, avoiding crowded places, keeping distance and making full medical declarations must still be taken seriously.
Refer to Arstechnica, Gizmodo
.