As CNBC reports, Bitcoin has gradually been accepted by the traditional financial and investment world in recent years. However, Warren Buffett has maintained his skepticism towards Bitcoin.
He said at the Berkshire Hathaway Annual Shareholders meeting Saturday that Bitcoin is not a useful asset and it does not produce anything tangible. Despite the shift in public perception of cryptocurrencies, Buffett still hasn't bought a single Bitcoin.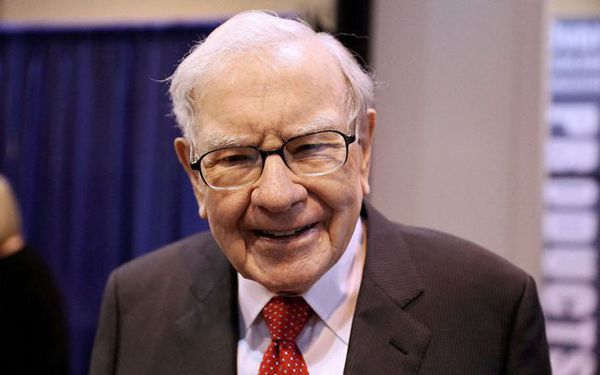 "Whether the price of Bitcoin goes up or down next year, or five or ten years from now, I don't know. But one thing I'm pretty sure it won't produce anything," Buffett said. "Bitcoin has a virtual value around it and people are equating that fantasy with many things."
Even Bitcoin advocates are interested in treating the digital currency as a passive asset that investors buy and hold and hope to appreciate over a long period of time. Buffet himself remarked that "no one" speculates on Bitcoin, everyone is a long-term holder.
For more sophisticated crypto investors, some coins offer a way for them to effectively use their digital currency – either through lending or as collateral – to add value to their portfolio. private. However, most of these digital currencies are still young, highly speculative and have not yet become as popular as Bitcoin.
Buffett explains why he doesn't see the value of Bitcoin, compared to things that create other types of value.
"If you say… there's 1% of farmland in the entire United States, sold to our corporation for $25 billion, I'll write you a check this afternoon," Buffett said. "For $25 billion, I will own 1% of the farmland. If you offer to sell me 1% of the total number of condominiums in the country and you want another $25 billion, I will also write you a Now if you tell me you own all the Bitcoins in the world and you ask me to buy it for $25, I won't accept it because I don't know what to do with it it? I have to sell it to someone else one way or another. This won't do anything. The apartments are for rent and the farms will produce food."
Investors for years have wondered how to value Bitcoin in part because of its potential to serve different functions. In Western markets, Bitcoin has been seen as an investment asset, especially in the past year as rates and inflation have been on the rise. In other markets, people still see huge potential for using Bitcoin as digital cash.
"Property, to have value, has to give something to someone. And there's only one currency accepted. You can think of all sorts of things – we can make Berkshires.. .. but in the end, this is money," said Buffett, holding up a $20 bill. "And there's no reason in the world why the US government… would let Berkshire's money take its place."
Both Buffett and Charlie Munger have made explicit objections to Bitcoin in the past. Most famously, Buffett said that Bitcoin is "probably the square of rat poison".

https://cafebiz.vn/warren-buffett-ai-ban-lai-cho-toi-toan-bo-bitcoin-tren-thi-truong-voi-gia-25-ty-usd-toi-cung-khong- buy-toi-dung-tien-do-di-mua-dat-2022050109042095.chn