As a gamer cum office worker cum billion other things, every time I take pictures for everyone to see my working corner, I often get the question "Are you a streamer?". And the answer is always no because in the billions of things I cum, this profession does not include this. However, with the epidemic situation and the high demand for work from home, especially online meetings, I immediately thought, why don't I try to use the device for streamer to use at work like how I am still using a gaming mouse and monitor to work every day.
Compared to the standard setup for Elgato's streamer, which will need additional ring lights to increase the brightness of the face, I find myself only needing the Facecam webcam and Micro Wave: 3 to be considered enough for images and sound. However, I decided to experiment with Stream Deck Mini to see if it really is more convenient.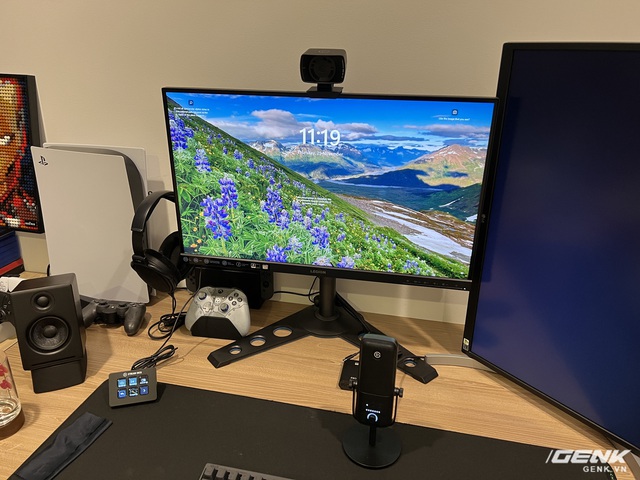 Basically, this trio from Elgato didn't affect my overall camera angle too much except for a little wire. Basically, peripherals related to audio and video will hardly be able to be both high-performance and wireless.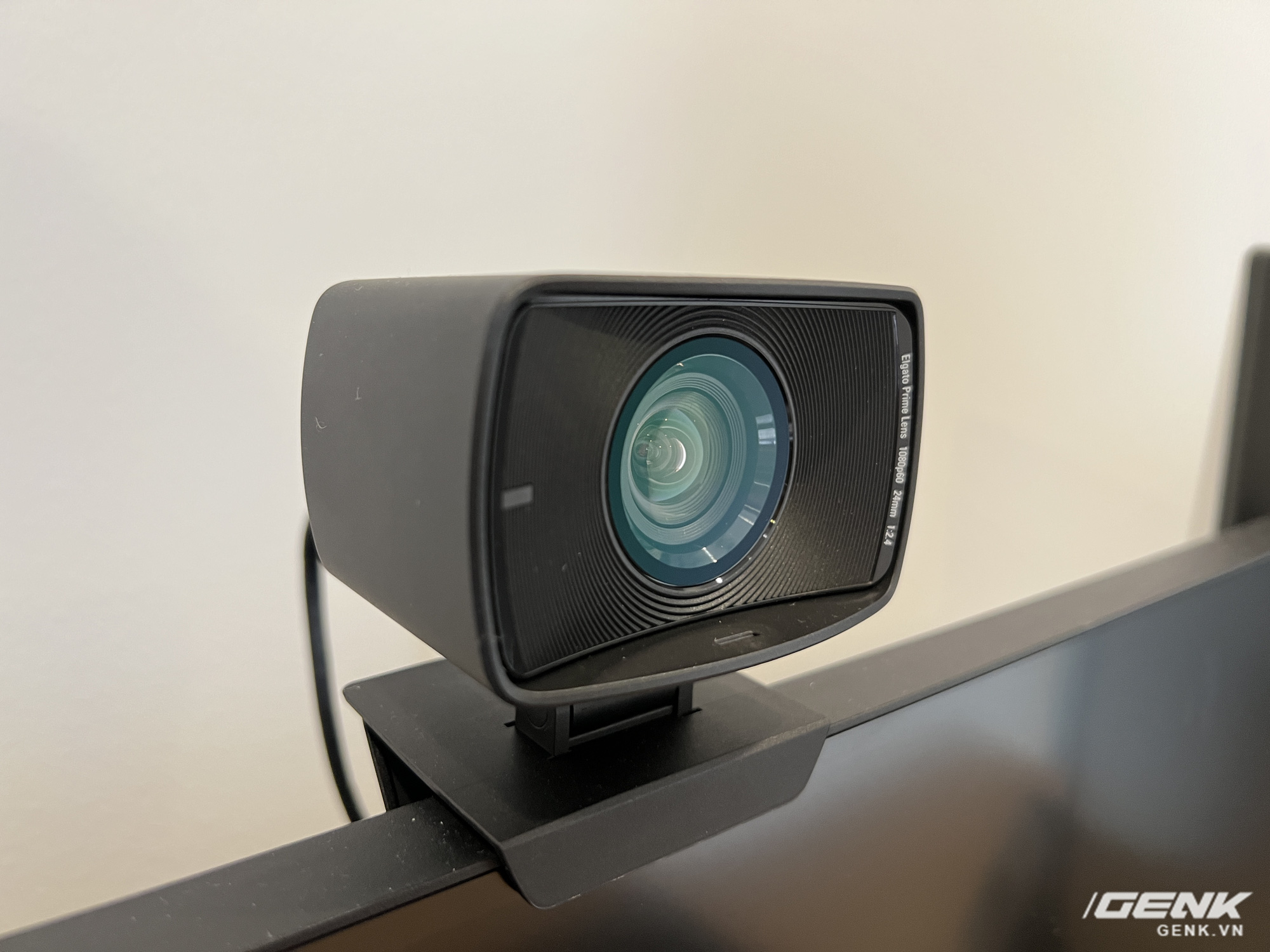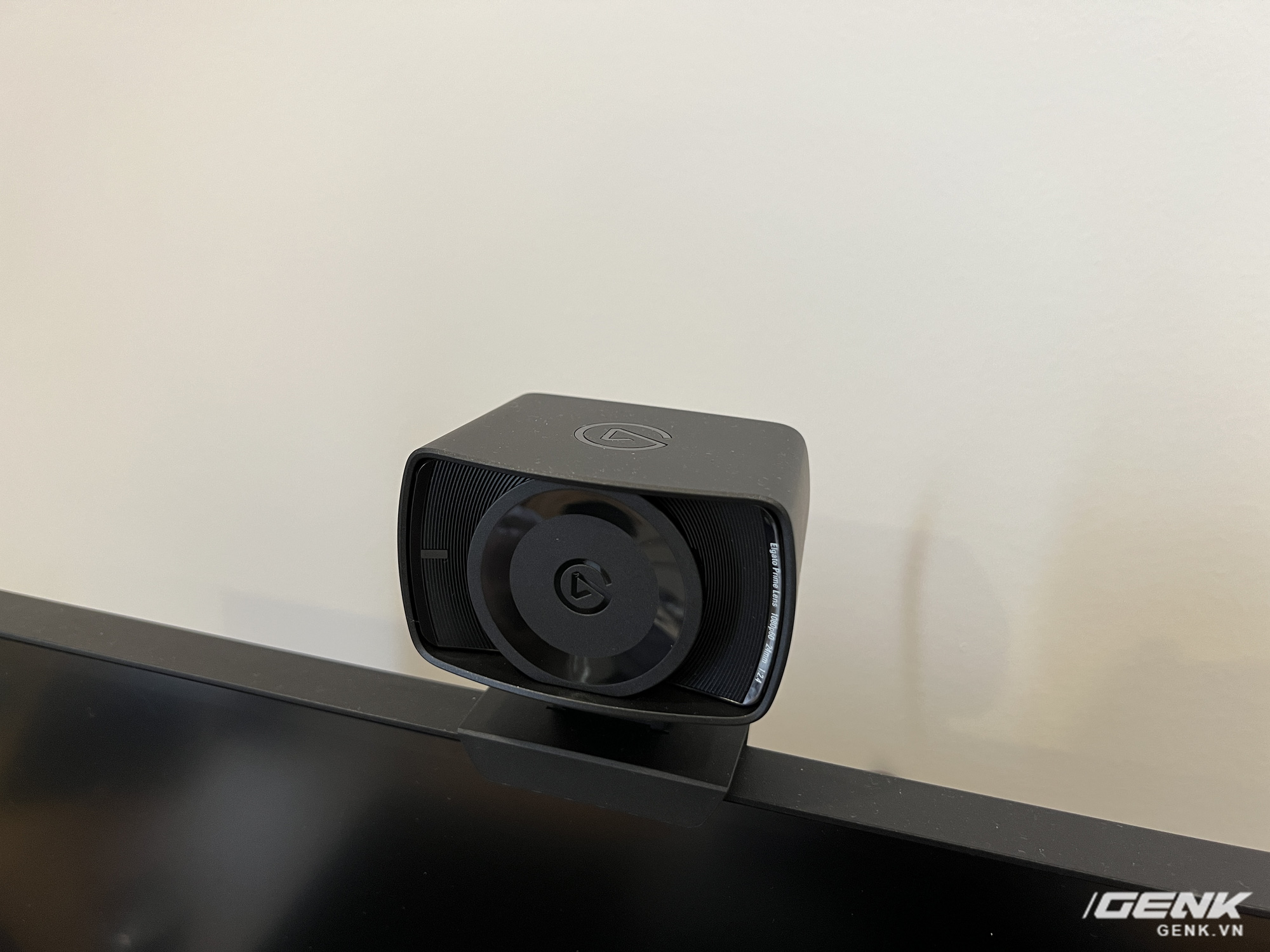 Starting with the Elgato Facecam, the webcam with 1080p resolution and frame rates up to 60 / sec. My initial impression is that this webcam is quite large compared to popular webcams. To ensure user privacy, Elgato Facecam is also equipped with a physical camera cover, which also acts as a lens protector.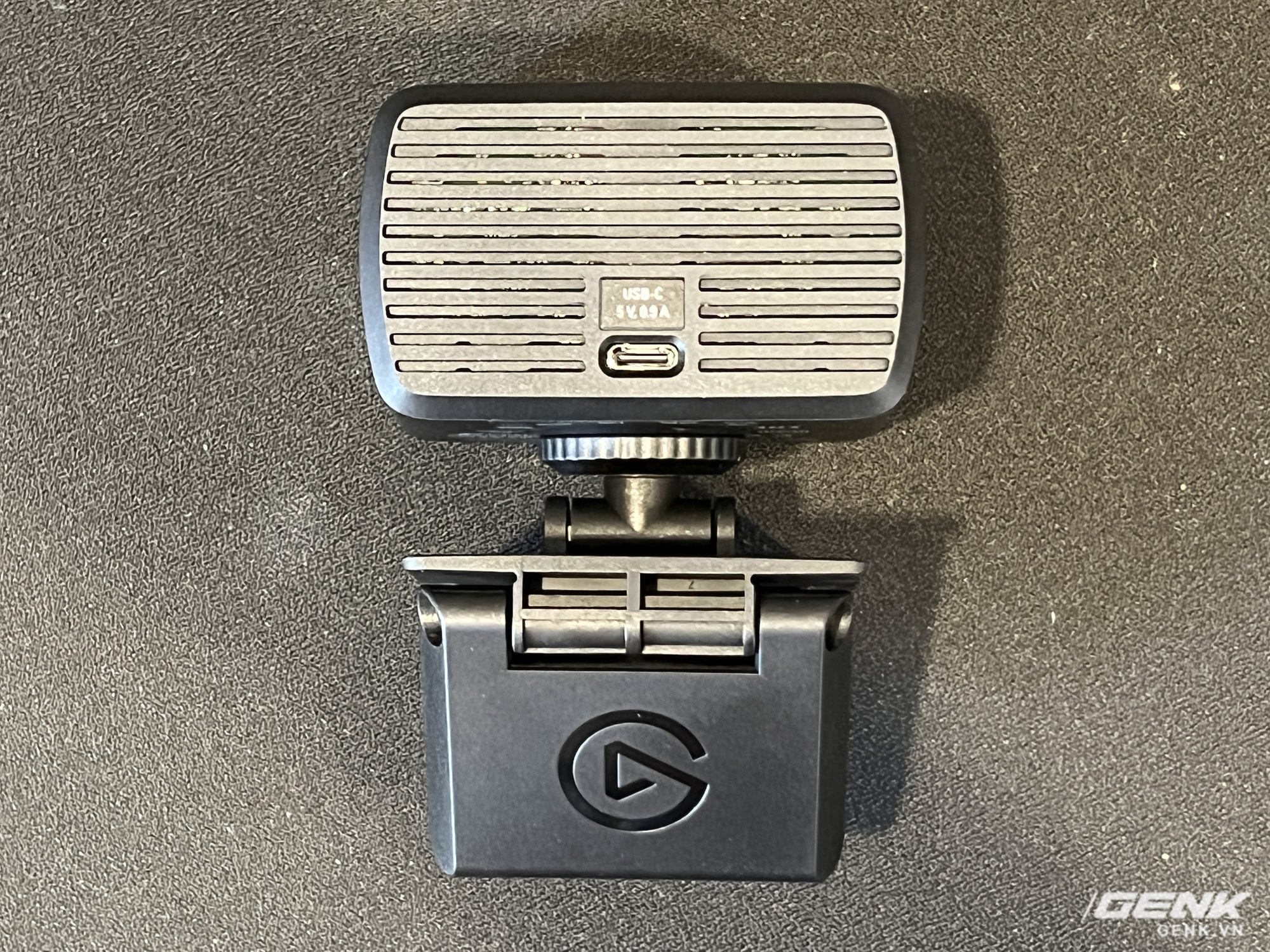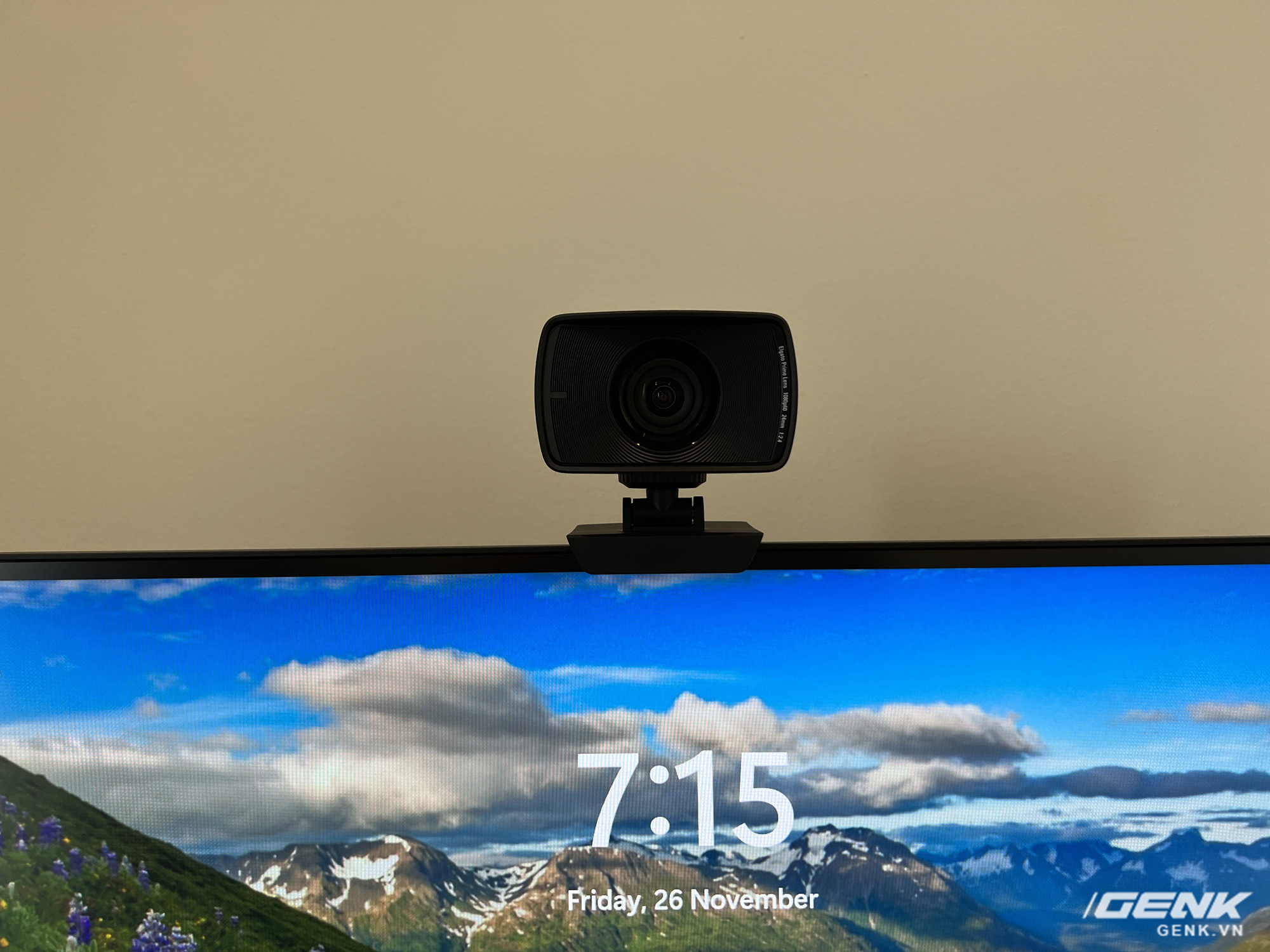 In terms of connectivity, Elgato Facecam has only one USB-C port that leads both power and signal. The back of Facecam are grooves for heat dissipation. The stand with many joints for horizontal rotation, nodding also makes it easy for users to install and customize the most suitable camera angle for themselves.
Besides, the Facecam mount on the top of the screen is quite solid. However, the fact that I would want this mount to be a bit more compact because with thin-bezel screens, hiding a little content will feel quite uncomfortable.
The performance of Elgato Facecam is relatively good with the ability to customize the aperture and ISO to capture images at the most optimal level. Even in low light, images are still sharp thanks to the aperture up to f/2.4. The minus point about the performance of this webcam is the accompanying software.
In fact, the settings inside the Camera Hub tool can almost all be customized through streaming software such as OBS, XSplit or online meeting tools such as Skype, Zoom, Webex,… Moreover, Camera Hub does not even come with any filters or background blur support to serve the privacy needs of users.
Meanwhile, Elgato Wave: 3 also delivers impressive performance. In addition to the basic feature of recording, Elgato Wave:3 is also equipped with a lot of auxiliary features. The first can be mentioned is the touch mute button located above the mic, which makes muting quick and effortless.
When the mic is muted, the light ring around the volume knob will change to red. Wave: 3 not only can act as an amplifier for headphones with the volume can be customized with the volume knob. The volume knob on Wave:3 will help users switch between settings for input sensitivity, output volume via the 3.5mm jack and crossfade level conversion between mic volume and volume from other sources of the computer. .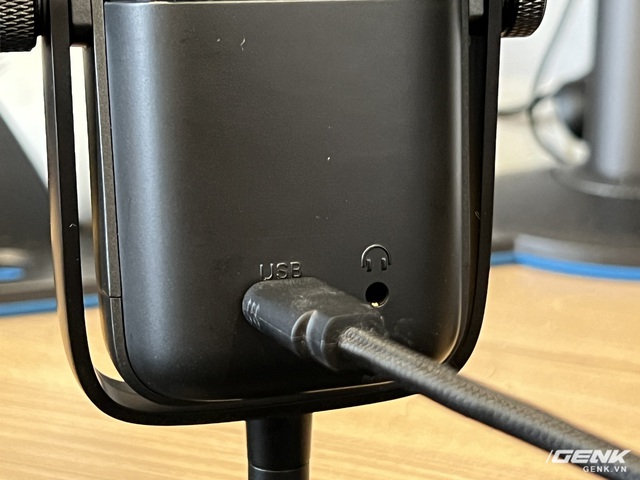 Similar to Facecam, Wave: 3 also uses the latest USB-C connection standard. At the same time, the microphone is also compatible with many other accessories from Elgato manufacturer such as acoustic filters or mic mounts. The accompanying software Wave Link also proves to be quite useful when users can customize the output and input volume levels, control multi-channel as well as separate the output sound to support customizing content when streaming.
For users with the main need for online meetings like me, the built-in audio filtering technologies like Clipguard are more than enough. Now I can both have meetings with much clearer and clearer sound than the built-in mic on the old webcam, while typing and clicking without causing discomfort to customers or colleagues.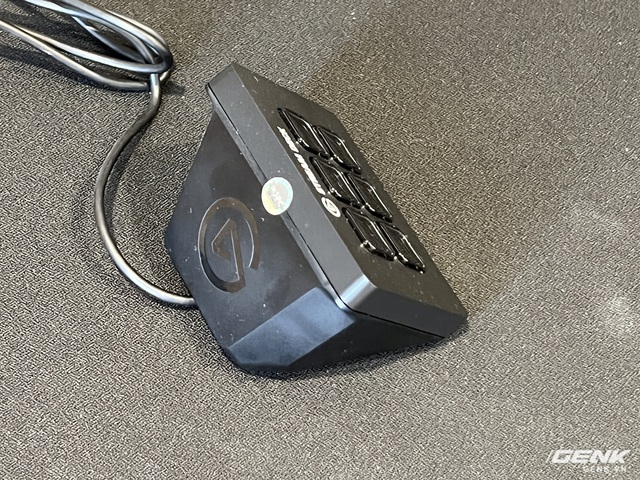 Finally, there is the Stream Deck Mini, which is an auxiliary device that I am quite eager to experience. Because it is a Mini version, this Stream Deck has only 6 buttons with each button being an OLED screen with very high customization capabilities. The compact size of the Mini version is also a plus, especially for a horizontal user like me. The only minus point is probably the USB-A plug, which is not wrapped, though, so it doesn't look very luxurious.
Using Stream Deck Mini has given me a whole new experience in keyboard shortcuts. To customize the Stream Deck, you will need to download the Stream Deck software from the Elgato homepage. In addition to basic features such as turning on and off the stream, images from the camera, … users can also install additional plug-ins from Stream Deck's own app store to expand the features for this device. .
For example, with my personal setup, I have added buttons to display % of CPU load, buttons to control music on Spotify as well as a quick call button for some commonly used applications. Not only that, I can also display the clock on the Stream Deck to see the time every time I play games because Windows 11 no longer displays the clock on the taskbar on the secondary screen like before.
In general, it is indeed true that manufacturers of external gaming equipment serving the needs of gaming, streaming in general and Elgato in particular have once again successfully completed their entry into the office market. With good performance and relatively high convenience, this trio of products is relatively worth the investment, regardless of whether you intend to follow the path of being a streamer or simply working as an office. The only minus point for me is probably having to install up to 3 support tools for 3 products. Personally, if Elgato wants to encourage users to use the products in its ecosystem, it will need to develop an all-in-one custom application.
Streaming professional games is not difficult – AG Series accompanies you from the very beginning
https://genk.vn/danh-gia-bo-gear-cho-streamer-cua-elgato-tu-goc-nhin-cua-dan-van-phong-ai-bao-do-game-khong-giup- tang-hieu-qua-lam-viec-20211221233243336.chn
.