The six episodes of the Moon Knight series have only one credit, and Marvel Studios saved it for the final episode, which aired on May 4. This credit not only confirms one of the biggest theories surrounding Marc Spector's 3rd personality, but also introduces a new superhero that will join the MCU in the near future.
What happened in the mid-credits scene of Moon Knight?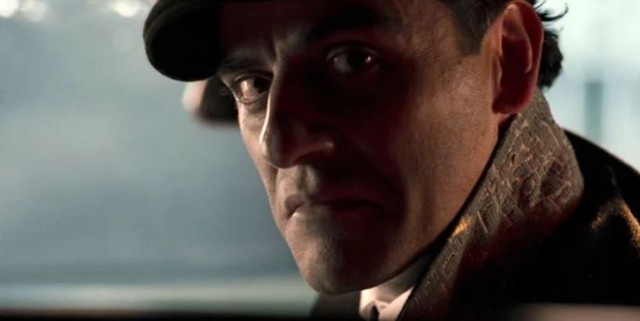 After defeating the villain Arthur Harrow and the evil god Ammit, Marc Spector/Steven Grant asked Khonshu to keep his promise and free them from the moon god's control. This means that they will become normal people, live a normal life in London and no longer have to risk their lives for difficult missions as Moon Knights.
However, the credits of this series have officially revealed the third personality of Marc Spector – Jake Lockley, who remains absolutely loyal to Khonshu. In other words, while Marc and Steven thought they were free, their bodies were still submitting to the moon god, under Jake's awareness without their knowledge.
Throughout the 6 episodes of Moon Knight, this personality has been "teased" many times through different details. No one knows exactly what happened when Jake awoke, but if I had to describe him with a few adjectives, it would be: Cold and ruthless. Unlike Marc, Jake willingly obeys Khonshu's instructions without hesitation, even when killing others.
In the end credits, Jake kidnaps Arthur Harrow from a mental hospital, puts him in a limo, and then shoots him dead on Khonshu's orders. This is exactly what Marc Spector didn't want to do and couldn't do just minutes earlier. Once again, the audience witnessed how cruel this 3rd personality is.
Jake Lockley's Origin Explained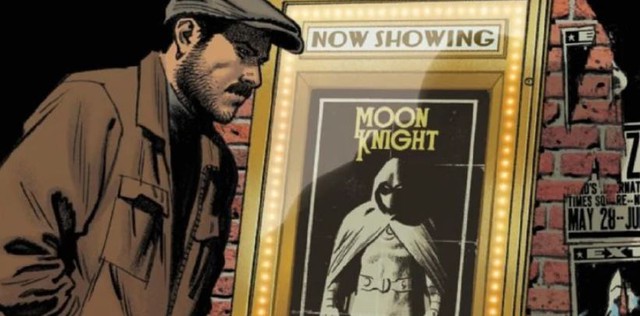 Jake Lockley is one of the most outstanding personality of Marc Spector in Marvel comics. According to the original, Steven Grant's first billionaire silently specialized financing activities superhero Moon Knight, Jake also serves as 1 to collect information efficiently. 3 people work together this way 1 extremely versatile and ingenious.
Jake is a hot-tempered taxi driver and specializes in taking advantage of this job to listen to important information useful to Moon Knight. Gradually, he created a network of "spies" with a super large scale, specializing in "detecting" criminal activities in the city to report back to the Moon Knight. One of his assistants is Bertrand Crawley, a street artist that Steven Grant often confided in in the first episodes of Moon Knight.
Similarly Steven, Jake Lockley Marvel Studios has been changed quite a lot as he walked onto the small screen. Even so, this character retains one of the unique characteristics such as a beret and gloves to drive. This guy is clearly not doing anything, but instead of driving a taxi like in the comics, Jake uses must first luxury Limo to assassinate Arthur Harrow. Besides, it seems you can only speak Spanish only.
How will Jake Lockley change the Moon Knight?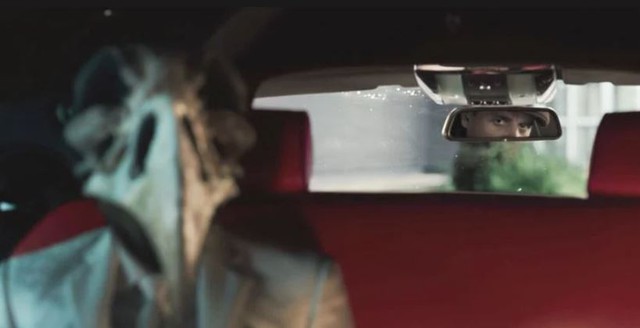 Until the end of Moon Knight, Marc and Steven already knew that inside the body they are still at least one other character, though they do not know his name is Jake Lockley. During the six episodes, many times both 2 lost consciousness, and when they woke up around 1 battle is in ruins, crumbling. When confronted with Arthur Harrow in the last episode, the main character was awake in time and saved their lives in the plight of thousands of hair hanging, though Marc and Steven himself can not remember anything. All that they know is personified remaining extremely violent.
That's why even after returning to a normal life, Marc and Steven often tie their feet to the foot of the bed every time they sleep, in case the 3rd personality wakes up when they don't expect it. Not excluding the possibility that in future projects, Marc and Steven will find a way to learn more and compromise with Jake Lockley so that all 3 personalities can coexist in harmony in one body.
On the other hand, Jake's existence also shows that Marc and Steven still possess the superpowers given by Khonshu, even though they themselves think they have been liberated from the moon god. Meanwhile, Khonshu clearly wants to keep this secret, because what he needs is Jake's ruthlessness to carry out his plans, instead of having to argue with Marc or Steven every time he wants to kill 1 who's that. No need to waste time looking for a new avatar, Khonshu can still take advantage of another personality of Marc that he does not know.
Finally, since Marc and Steven both have their own superhero suit every time they "turn on" Moon Knight mode, it's almost certain that Jake gets that privilege from Khonshu as well. If these 3 personalities can compromise with each other in the future, the MCU will have 1 superhero with many different battle states and can change flexibly depending on the evolution of each battle.
The Future of Moon Knight in the MCU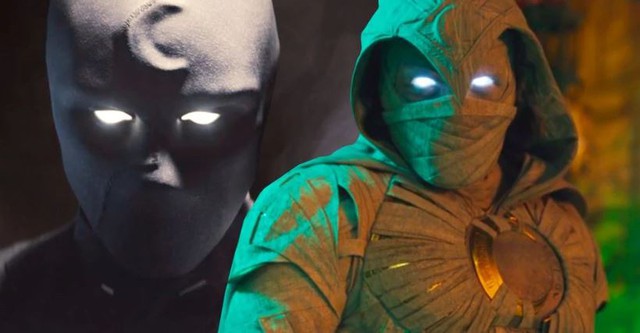 According to the original plan, Moon Knight is a "limited series" of Marvel Studios, meaning this series will only have a single season, similar to WandaVision or Hawkeye. And so far, they have not confirmed whether to continue producing the second season or not, but certainly the story of the Moon Knight cannot end at the present time, especially after what happened. out in the credits.
Share with Deadline, Mohamed Diab, who directed the final episode of the Moon Knight, said: "I myself do not know if there will be a season 2 or not. Marvel doesn't work in the usual way. So, if they want to explore more about Moon Knight, they can decide to produce a next season, or an independent movie project, or push this guy into another superhero's adventure. Honestly, I'm just as "blind" as you guys right now".
According to ScreenRant

https://genk.vn/ly-giai-doan-credit-tap-cuoi-moon-knight-nhan-cach-thu-3-cua-marc-spector-la-ai-anh-huong-the-nao- den-tuong-future-cua-sieu-anh-hung-nay-in-mcu-20220506114012338.chn