Caster Hoang Luan has been playing League of Legends since 2011, has been a commentator for more than 12 years and is famous for his ability to read fierce battles, the number one in Vietnam. Although he has extensive professional knowledge, he is nicknamed "Mage Pelu" because of his ability to predict … wrong results of the match. However, at this year's VCS Spring 2022, Caster Hoang Luan made an impressive comeback thanks to the Anh Ba POWER1 treasure that predicted 90% of the time.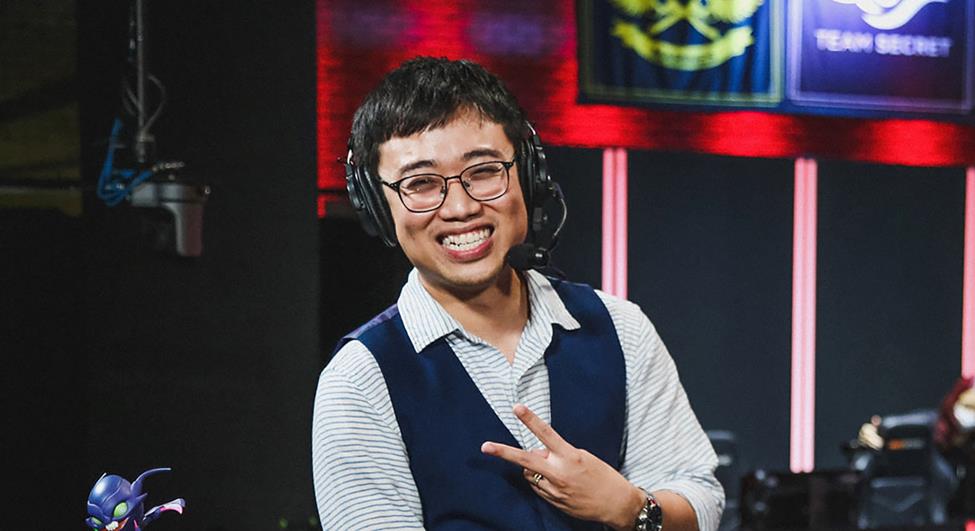 Having the treasure Anh Ba POWER1, Caster Hoang Luan, can he get rid of the title of 'Pelu Wizard'?
Who is Ba POWER1?
Brother Ba POWER1 is named "prince of prophecy, lord of curses, master of prediction" winning team every week. Sometimes, he also makes a melancholy prediction that goes against the universe, but goes into the hearts of gamers. After all, who is Anh Ba POWER1 that caused a stir in VCS 2022?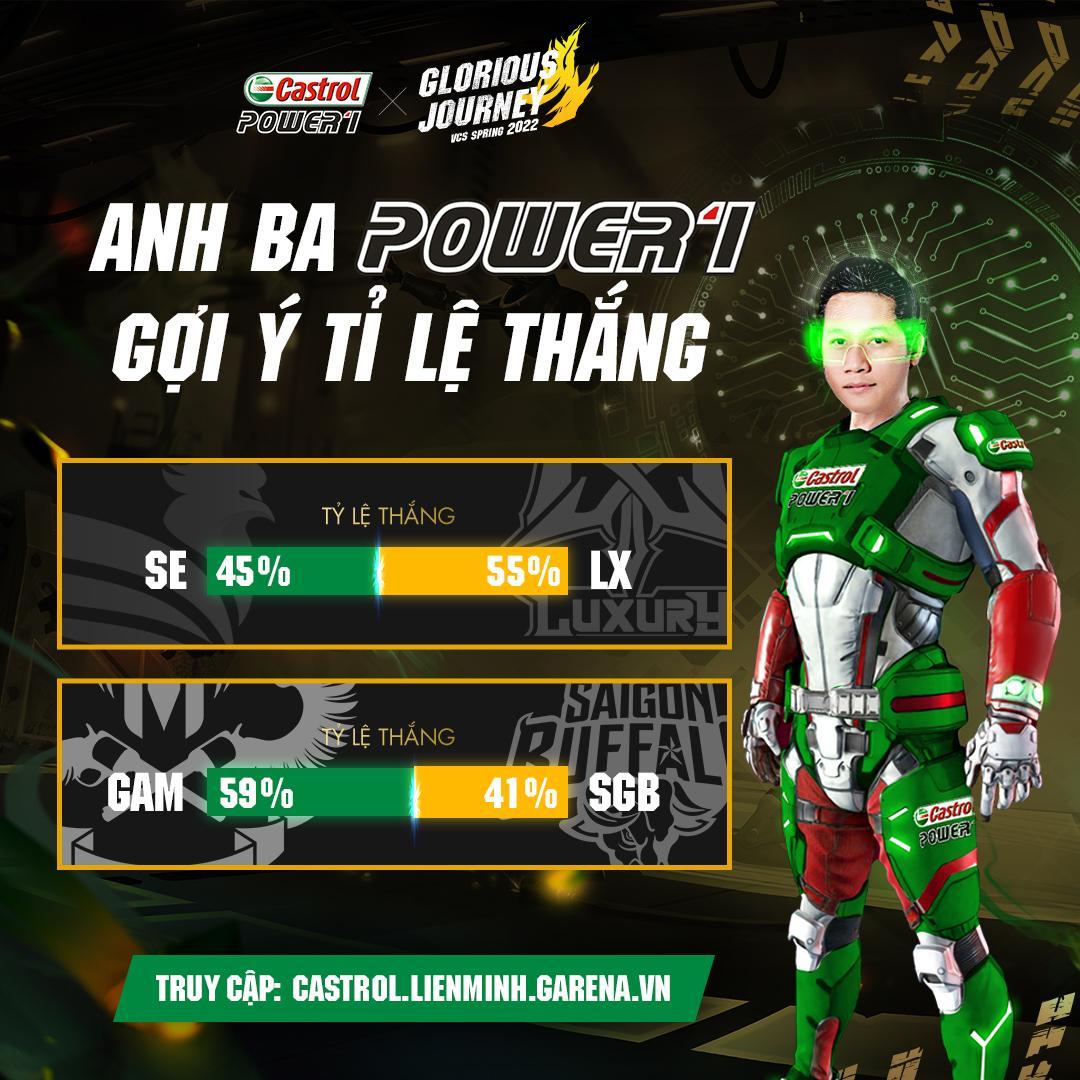 At playoff2 on April 22, Anh Ba POWER1 said that 60% of Saigon Buffalo will win.
Ba POWER1 is actually an AI character, super cool, wearing green armor and wearing advanced virtual reality glasses. It is important that "brother" has a brain full of algorithms that analyze the winning ratio with artificial intelligence, continuously predicting the winning team. As a result, this virtual character quickly captured the great attention of the esports community.
Ba POWER1's AI prophecy was accurately proven through the GAM vs CES match on March 20. Before the match, thanks to this prophecy, Levi (GAM) boldly asserted that: "When you come to Anh Ba POWER1 predict that GAM will win, there is no other door for CES". The whole GAM team was also motivated to fight to the fullest, not missing a chance to score a 2-0 victory against the opponent.
Before that, Anh Ba POWER1 also surprised people with his prediction that CES would win against SKY in the first match on February 19. On March 18, this prophet continued to confirm that Levi (GAM) met SBTC, he would fight 200% of his power to win deeply. The predictions of "brother three" are consistent with comments from BLV Hoang Luan about GAM's long-term playing experience.
For the first time appearing in the Vietnamese game arena, the esport community is still curious about the origin of the character Anh Ba POWER1. In fact, this is an AI character created by Castrol POWER1 to increase the drama for VCS Spring 2022, as well as encourage esport fans to participate in predictions to receive LOL's Skin and a 6-month set of Castrol premium lubricants. POWER1 Ultimate.
"Light head" vote for the last match!
VCS Spring 2022 only has 2 matches left to close the biggest domestic season of League of Legends. It was playoff2 Saigon Buffalo – Team Secret on April 22; and the final match of GAM against the winner of playoff2 on April 24.
The final match determines the throne of the upcoming season, fans are extremely excited to vote for the right winning team to receive 3 cool rewards. The first prize of super value is the Honda CB150R that thousands of people love; The second prize is the Logitech Pro keyboard combo and the LOL version headset for coffee gaming; Third prize is Logitech Pro mouse combo and mouse pad LOL. In particular, all 3 players with the highest score will be given 3 sets of Castrol POWER1 Ultimate for a whole year.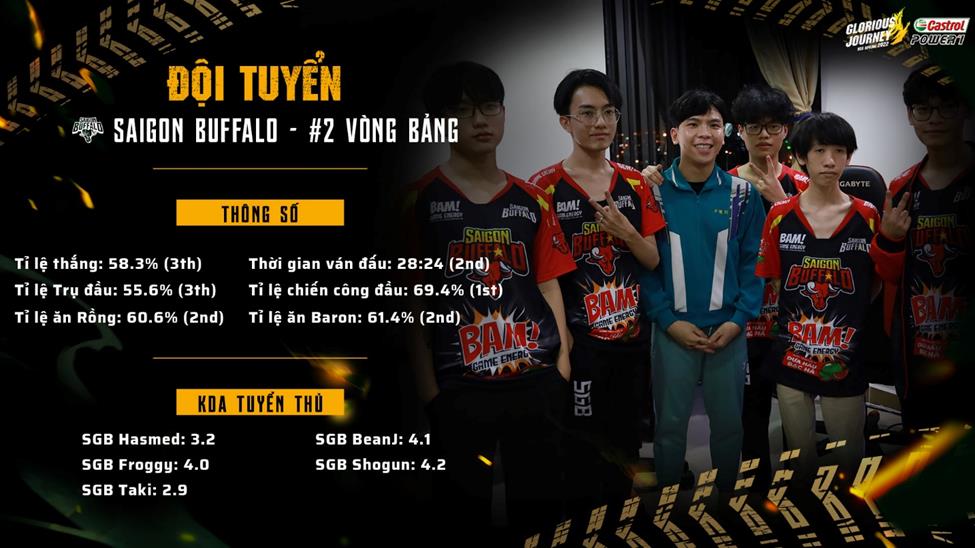 Mr. Ba POWER1 analyzes AI data about the Saigon Buffalo team before LOOKING
The final is coming to a close, if it's too secretive, you can send a "et o ét" signal to ask for help from Anh Ba POWER1 at castrol.lienminh.garena.vn. In the upcoming playofff2, Anh Ba POWER1 is predicting that 60% of Saigon Buffalo will win with the percentage of first turrets reaching 56%, dragons 61%, Baron 61%, first wins 69% and first game winning time 28 minutes 24 seconds from the beginning of VCS to present. Team Secret has only a 40% chance of turning the game around. Based on this suggestive data, you can make specific score predictions based on personal opinion.
The race to predict Honda CB150R is attracting a large community of gamers to participate. In addition to this activity, you can also join the game "Castrol Virtual Bikepoint" at https://esports.com.vn/castrolbikepoint/, answer interesting questions to receive instant gifts. The rewards are countless game cards with many attractive denominations from VND 50-100-200 thousand and bottles of Castrol POWER1 Ultimate that bring extreme performance to the driver with extremely quiet, extremely durable operation on every journey of discovery. .

https://genk.vn/anh-ba-power1-la-ai-ma-lien-tuc-du-doan-trung-phoc-doi-thang-vcs-mua-xuan-2022-20220422203344644.chn