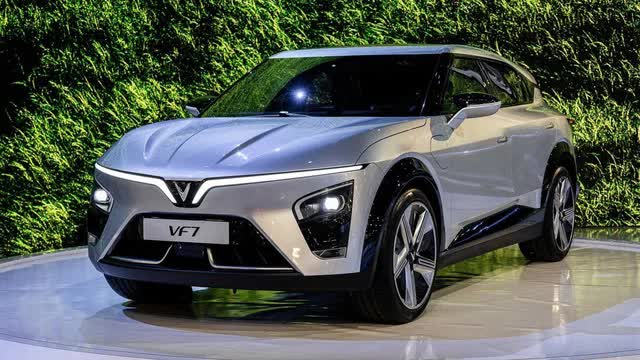 1. Gotion High-Tech (China) – Manufacture of battery cells
Gotion High-Tech is a technology company with operations in many countries, with a focus on the development and production of energy batteries. Founded in 2006, Gotion became the first Chinese battery manufacturer listed on the stock exchange in May 2015.
Owning 10 production bases in China, Gotion has strengths in electric vehicle batteries, power storage projects, power transmission and distribution equipment as well as other new energy fields.
Besides, Gotion High-Tech has set up 8 R&D centers in China, USA, Japan, Singapore, Germany and India, with more than 2,000 highly specialized engineers and scientists and 2,797 patents in different fields.
In August 2021, VinFast signed a cooperation agreement with Gotion High-Tech in the research, development and production of LFP batteries.
LFP batteries are currently the most popular battery technology in the global electric vehicle market, with outstanding points in safety, long life, no use of rare materials, limited supply, or limited exploitation. Unsatisfactory conditions in terms of labor safety, causing environmental impacts such as Cobalt, Manganese, etc. In particular, LFP batteries have a competitive cost, which helps to reduce product costs and is suitable for automobile models. small-medium sized electricity.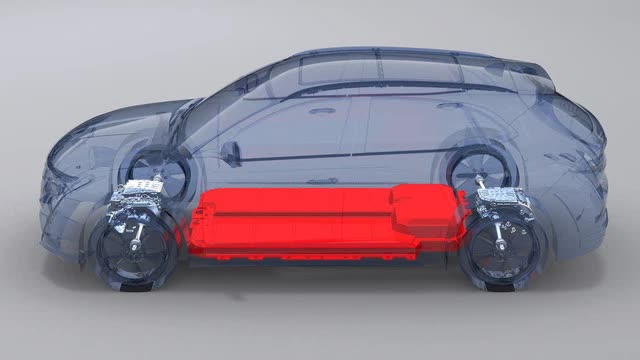 2. ProLogium (Taiwan, China) – Solid State Battery
ProLogium has been the world leader in the commercialization of solid-state battery technology since 2013. In 2017, ProLogium became the first company in the world to have a test line for solid-state battery technology for automotive applications. . To date, ProLogium's automotive solid-state battery prototypes have passed numerous safety tests in Europe and China – the world's largest electric vehicle markets.
In March 2021, VinFast and ProLogium signed a cooperation agreement to establish a joint venture to produce solid-state batteries for electric cars in Vietnam. The joint venture will have access to patents and permission to use ProLogium's MAB (Multi-Axis Bipolar + Technology) solid-state battery packaging technology to produce CIM solid-state battery packs. /CIP in Vietnam.
It is known that the use of solid-state batteries will help VinFast electric cars to travel longer distances, reduce charging time and increase the total number of times the battery can be charged.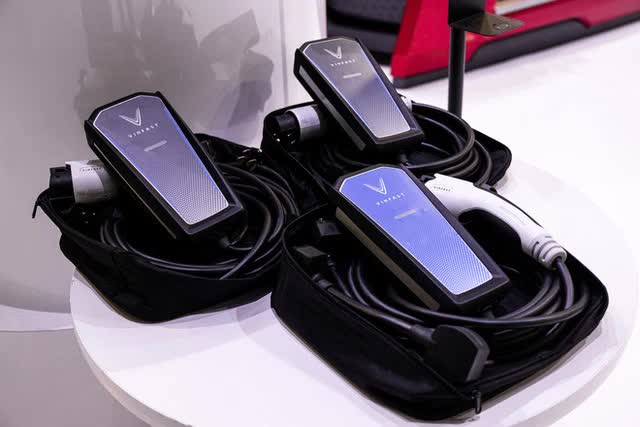 3. StoreDot (Israel) – Super fast charging
StoreDot is a pioneer and leader in ultra-fast charging batteries (XFCs), which help overcome the key hurdles to electric vehicle adoption of driving range and charge time. In 2019, the company achieved world first status by demonstrating the ability to directly charge a two-wheeler electric vehicle in just five minutes.
By 2020, the company has demonstrated the scalability of XFC batteries to other industries, by fully charging a commercial drone in five minutes.
Recently, StoreDot has completed its first Series D funding round and VinFast is the leading investor in the capital injection of up to 80 million USD. According to Pham Thuy Linh, Deputy General Director of VinFast, through cooperation or investment in companies developing breakthrough technologies around the world, especially in the field of battery technology for electric vehicles such as StoreDot , VinFast believes that super-fast charging technology will soon be commercialized globally.
4. Cerence (USA) – AI Solution
Cerence is a leading global company headquartered in Massachusetts (USA) and one of the world's leading developers of artificial intelligence (AI) solutions for cars today.
Cerence's achievements are built on more than 20 years of experience with nearly 400 million vehicles using its technology. Cerence is creating the future of mobility with connected cars, autonomous vehicles, electric vehicles or even buildings.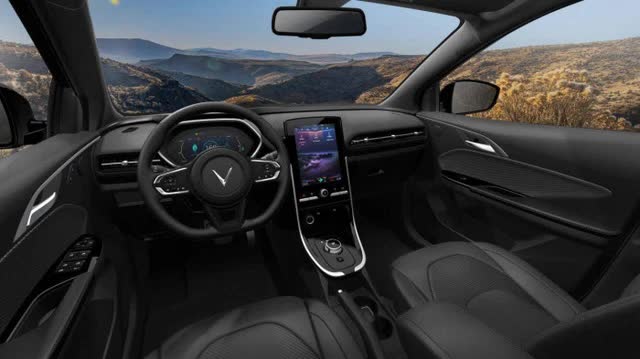 In September 2021, VinFast selected Cerence Company (USA) as a partner to provide voice control AI solutions on smart electric cars. With the 6 most popular languages, Cerence will guarantee VinFast cars in global languages ​​so that they can confidently go out to the world.
Under the agreement, Cerence will provide VinFast with a number of core technologies such as automatic speech recognition, natural language interpretation (NLU), text-to-speech, natural language generation (NLG) and voice signal enhancement to develop virtual assistants capable of two-way communication like humans.
5. Pininfarina and Torino Design (Italy) – Design
Founded in 1930, Pininfarina (Carrozzeria Pininfarina) is one of the most famous and experienced design studios in the field of automotive design. Pininfarina cooperates with many car manufacturers in the world, not only in Europe but also American car companies like Cadillac, Ford… or Asia like Honda, Mitsubishi…
Founded in 2006, Torino Design is the youngest design firm among the four companies that VinFast cooperates with to "write" for Vietnamese-branded cars. Over the past 10 years, Torino Design has launched many pioneering ideas in car design from styling, 3D modeling, research to large-scale model building, test cars. Torino's customers include Brilliance, Chery, FAW, FCA, Ferrari, Foton, Geely, Nissan…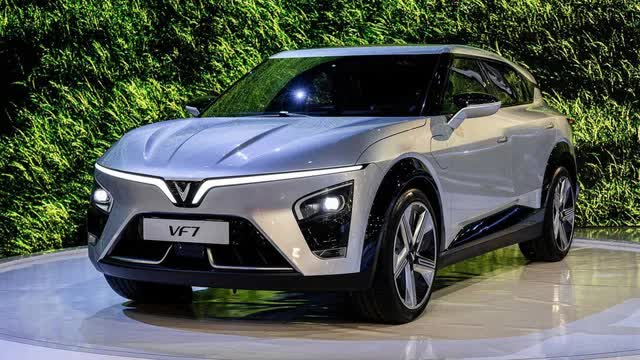 6. ZF (Germany) – Self-driving technology
Founded in 1915, the most notable highlight throughout the history of ZF is perhaps the development of the world's first automatic transmission in 1961.
Currently, ZF has a long portfolio of products ranging from purely technical products such as gearboxes, chassis, airbags… to high technology such as active and passive safety systems, powertrains for electric vehicles, self-driving technology…
Ahead of the CES 2022 exhibition, VinFast said it will soon launch a driving support platform for electric vehicles with high-level automatic features in the future. ZF will provide an advanced central control unit capable of connecting a variety of cameras, radars, LiDAR sensors and smart sensor complexes. These technologies allow VinFast's models to be able to self-drive at level 2+ and reach levels 3 – 4 in the future.
.