According to CNBC news, Apple's total market capitalization has reached 3 trillion USD in the session of January 3, 2022, opening the new year smoothly. However, experts say that this success of Apple is not only based on selling iPhones but a lot from the strategy of buying back bonus shares from shareholders.
Specifically, Apple is currently the largest Share Buyback in the S&P 500 ever. Over the past 10 years, the company has spent more than $467 billion on share buybacks, and investors therefore prefer Apple when it has large cash flow and additional income from this strategy, thereby pushing up the share price in relation to the company's stock. keep going up.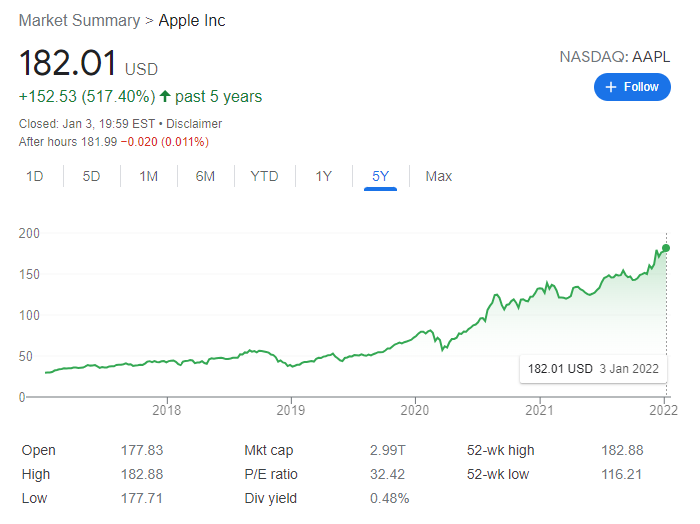 Share Buybacks are the use of money by a company to buy back shares that it has previously issued. When the company completes the redemption, the accountant will record it in the treasury stock account (Treasury Stock).
This strategy helps push the stock price up by reducing the supply in the market, while also paying more for shareholders. They can also increase earnings per share (EPS), which is an important buying metric for many investors.
In fiscal year 2021, Appla spent $85.5 billion on share buybacks and $14.5 billion in dividends, a figure that attracts investors. CNBC reported that Apple is currently the company that spends the most money to buy back shares from shareholders among the businesses implementing this policy such as Meta Platform (Facebook), Alphabet (Google), Bank of America or Oracle.
Since March 2012, Apple has implemented a strategy of quarterly dividends and share buybacks. S&P Global Market Intelligence had to call Apple a symbol of this strategy to keep the stock price going up.
Since August 2018, when Apple's total market cap first hit $1 trillion, the stock price is up 252% year-to-date, but its capitalization has only increased by about 200%. In addition, the continuous implementation of Share Buyback has caused the number of Apple shares traded on the market to plummet from 19.4 billion shares at the end of June 2018 to 16.4 billion shares today.
Thanks to this strategy, investors are considering Apple's stock as a safe harbor because of its large cash flow and continuous dividends and share buybacks.
Buy, buy again, buy forever
CNBC reports that Apple is holding a huge cash flow and this is the main reason why investors believe that the apple house will continue its share buyback strategy while still investing heavily in research. research and development (R&D).
In fiscal year 2021, Apple announced a record cash flow of $104 billion, much higher than Microsoft's $77 billion or Alphabet's $65 billion.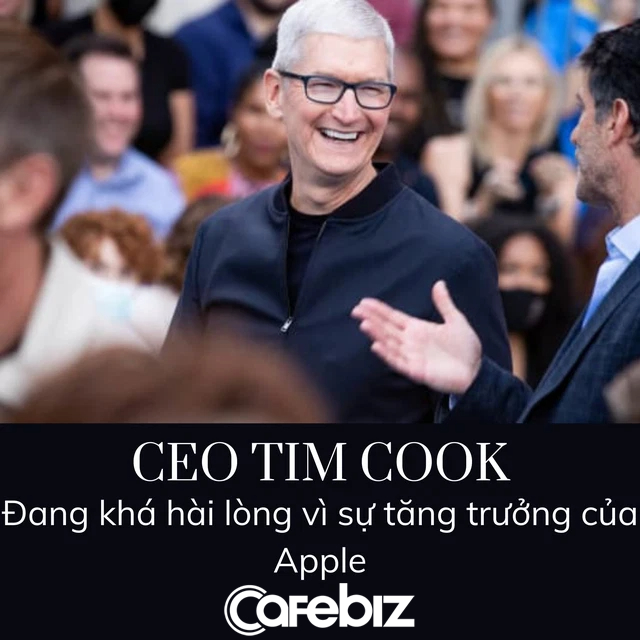 In December 2017, a new US policy allowing companies like Apple to repatriate cash holdings abroad stimulated a strategy of redistributing profits to investors. So after years of keeping profits abroad to avoid taxes, Apple was able to reallocate it to shareholders.
Immediately, the total amount of money Apple used to buy back shares increased from $33 billion in 2017 to $73 billion in fiscal 2018.
In November 2021, Bernstein analyst Toni Sacconaghi said Apple will continue its Share Buyback strategy with a ratio of 3-4% of the total shares in the market from now to 2026 without having to take on additional debt. which coin. Apple used to borrow money to buy back shares before, but the huge cash flow quickly paid off all of this debt later.
https://cafebiz.vn/bi-mat-3000-ty-usd-cua-apple-khi-gia-co-phieu-tang-khong-chi-vi-iphone-ban-chay-20220104141546496.chn
https://cafebiz.vn/bi-mat-3000-ty-usd-cua-apple-khi-gia-co-phieu-tang-khong-chi-vi-iphone-ban-chay-20220104141546496.chn
.