WhatsApp's story is unlike other startup success stories, where founders dropped out of college, built a team, and got funding from a big business like Facebook or Google. In contrast, WhatsApp is the product of people who are in their 30s and have a stable job in a reputable company.
The Internet-based messaging app was born out of a real need and succeeded by embracing nearly every new trend like push notifications, encryption. The most amazing thing is that after more than 10 years of existence, even without ads, games or tricks, they still make millions of dollars.
The founders of the "hash" age
Brian Acton (37 years old) and Jan Koum (33 years old) founded WhatsApp in 2009 after quitting their jobs at Yahoo!. During their journey around the world, they ran out of money and had to apply to Facebook but were refused. The two are inevitably disappointed, but it is this failure that leads them to a new journey: WhatsApp.
Jan Koum bought an iPhone in January 2009 and quickly realized the potential of the app industry thanks to the App Store. He wants to develop an application that displays the status next to the user's name. He discussed the idea with Acton and met with investor Alex Fishman for more information. Alex introduced them to Russian developer Igor Solomennikov, whom he found on the RentACoder.com website.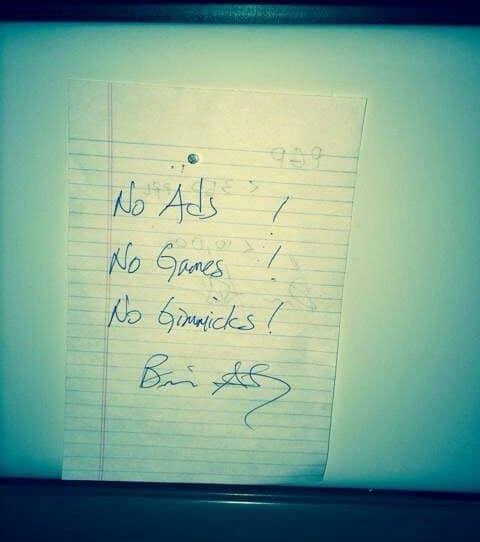 The trio wrote the app and named it WhatsApp on February 24, 2009. Mr. Koum chose this name because it resembles 'what's up', in line with the original idea of ​​status. He demonstrated WhatsApp to several friends, including Fishman, but no one liked it. In addition, problems such as battery drain, application crashing… made him once again frustrated and wanted to give up everything to find a new job. At that moment, Acton encouraged his friend: "You would be a fool to give up now. Give it a few more months."
In June 2009, Apple launched the push notification feature, helping users not to miss updates from the application. Mr. Jan tweaks WhatsApp to notify friends when someone changes their status. Fishman's Russian friends showed interest and began using it to update everything, teasing friends with statuses like "I'm up late", "can't talk, I'm at the gym".
Suddenly, the status update feature became a channel for instant messaging. People started chatting with each other through status. For example, one person will write the status "What's wrong, Karen", and Karen responds by changing the status.
Mr. Koum recognized the opportunity by chance while at home and recognized the need to change the operating model of the application. WhatsApp 2.0 launches as an instant messaging app. People love the idea of ​​logging in with a phone number and sending messages to others using an Internet connection instead of via SMS. At the time, some apps had similar features, but BBM was proprietary to BlackBerry, G-Talk and Skype required sharing a unique ID to chat with others. That makes WhatsApp a highly useful app. Users grew to 250,000 in just a few months.
Brian Acton is not very active, but he convinced 5 former Yahoo! another invested 250,000 USD in the seed round in October 2009. The money means a lot to WhatsApp and Mr. Acton officially joined WhatsApp on November 1. The beta is over, and the app will be released on the App Store for iPhone this month. It is the perfect alternative to SMS when texting in and out of the country for free.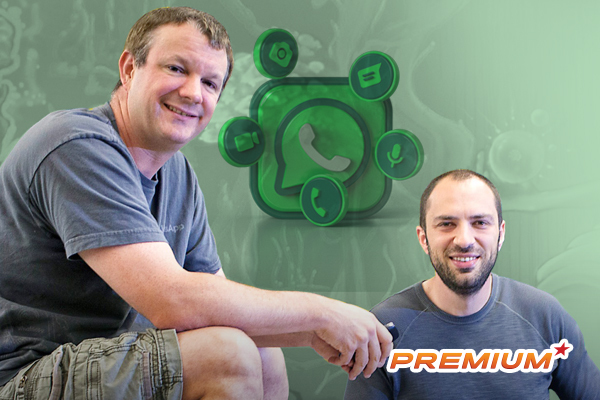 It wasn't long before the two founders were engulfed in emails from iPhone users from around the world, asking about the future of the app and whether it would launch on Nokia or BlackBerry. Mr. Jan recruited Chris Peiffer to make the BlackBerry version and released it 2 months later. However, Chris – who lives in the US – is skeptical about WhatsApp. In fact, the US is WhatsApp's weakest market to this day.
Still, Mr. Koum and Mr. Acton plan to bring the app out internationally, in regions like Europe and Asia, where text messaging is still expensive. Chris also joined in with the hope of strong user growth. Within 2 years, WhatsApp supported Symbian, Android and Windows.
Say no to ads
The WhatsApp development team mainly works in a warehouse, where they rent out some rooms. Employees use cheap Ikea tables and warm blankets to save money. The two founders also worked for free for the first few years. The only expensive cost in the early days was sending a confirmation message to the user. To compensate for this, they switched to a paid model ($0.99) as the app grew faster than funding.
The application added the feature to send photos and the number of users increased rapidly even if the application cost. So WhatsApp decided to maintain the paid model for a while. In fact, Mr. Jan and Mr. Koum are not fans of journalism and marketing. Their main goal is product and WhatsApp is on the App Store top 20 list of 2011. When asked why Mr. Jan doesn't brag about this achievement, he replied: "Press and marketing just do it. haze. The dust gets into your eyes and then you don't focus on the product."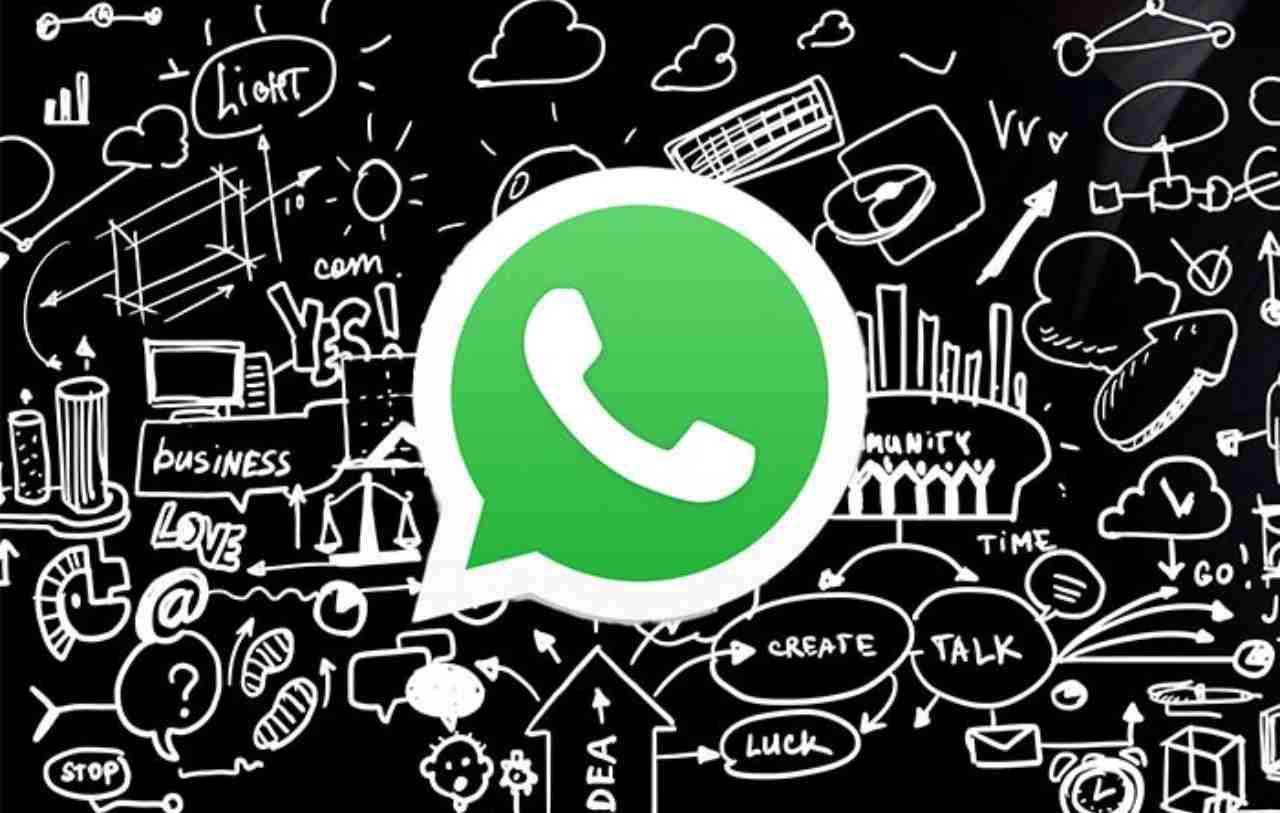 Not only marketing, the two also turned down all meeting requests from interested investors. They believe venture capitalists will eventually force them to switch to the advertising business model they detest. However, Jim Goetz, a partner at investment firm Sequoia Capital, was so persistent that he spent eight months trying to get the two to talk. According to him, the fact that this startup has paid corporate income tax is a very connecting point. "That's the only time I've seen it in my investing career," he said.
In the end, he successfully met with both and proposed to invest $8 million in exchange for more than 15% shares. The team agrees on the condition of not forcing the advertising model. Just two years later, in February 2013, WhatsApp had 200 million users and 50 employees. Sequoia Capital continued to invest $50 million, raising the app's valuation to $1.5 billion. They change the model of WhatsApp to free the first year and charge 1 USD for the following years.
In February 2014, Facebook announced it was buying WhatsApp for $19 billion, leaving people wondering about the app's value. According to BuzzFeed, Facebook sees WhatsApp as a formidable competitor in the future, surpassing Messenger in terms of engagement rates. Therefore, in their eyes, WhatsApp is both a rival and an opportunity for the social network to make money. With a platform dominated by ads like Facebook, WhatsApp's data is nothing more than a treasure waiting to be discovered.
As expected, Facebook interferes with WhatsApp's current business model and adds other features to be more friendly to business users. In 2017, a year after WhatsApp was fully encrypted, the WhatsApp for Business app, which serves a business audience, was born. The app also adds a payment feature so transferring money is as easy as sending a message.
When WhatsApp became the tool to realize Facebook's ambitions, Brian Acton left the company in September 2017, and Jan Koum also quit due to a dispute with Facebook over data security and business model. After all, WhatsApp's success comes from the two founders' determination to put their users first, not bothering them with ads in between messages. With this basic principle, WhatsApp became the choice of more than 1.5 billion users around the world.