Recently, Son Tung M-TP has officially released the MV "There's No One At All". Like previous music products, instead of just a simple MV, "There's No One At All" was sent by Son Tung M-TP with a story behind.
"There's No One At All" revolves around a boy with unfortunate circumstances (played by Son Tung M-TP himself) when his parents abandoned him when he was a baby. Outcast by society, this boy then wanders the streets and causes trouble wherever he goes. At the end of the MV is a scene where this boy jumps from a tall building – although the outcome is not revealed.
"There's No One At All" is receiving criticism from the community for its negative content that affects young people's thinking. But in terms of technology, is this MV of Son Tung M-TP interesting or not?
Throughout the MV, accompanying Son Tung M-TP is a cassette player. This machine is said to keep the message of this boy's mother before sending him to the orphanage. In a scene of the MV, the cassette can be seen labeled "from Mom". Message with content"My baby, I'll be back for you. Mommy loves you" (My baby, I will come back to you. I love you.)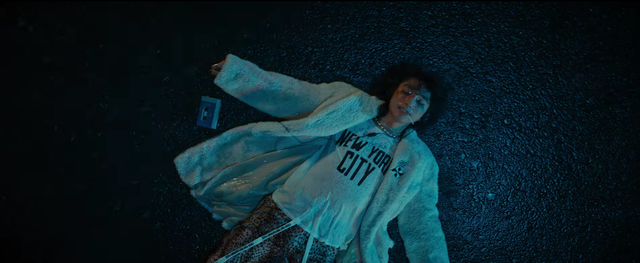 What is special about this cassette player? In fact, this is no ordinary cassette player, but a Sony Walkman. And this is not an ordinary Sony Walkman, but it is the first Walkman model produced with the TPS-L2 model number.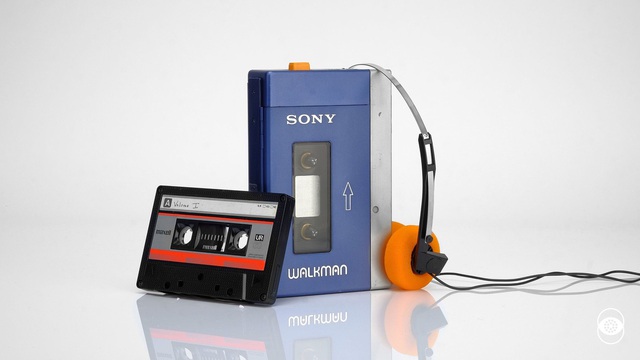 The Sony Walkman TPS-L2 was released in July 1979. Dubbed "the first low-cost personal music player", TPS-L2 has a price of 33,000 yen, equivalent to 150 USD. Sony's initial expectation was only to sell about 5,000 units/month, but the Walkman was successful beyond expectations and sold 30,000 units in just the first 2 months.
Because at that time OPPO did not exist and Sony was not an advertising partner of Son Tung M-TP, so the MV team was forced to remove the Sony and Walkman logos on the product.
At the present time, this Walkman model has a very high collectible value and is also not cheap. On eBay, a TPS-L2 with a relatively "faded" form but still functioning normally has a price range of about 20 million VND. This is because in the market it is not easy to find a TPS-L2 that still works well after more than 40 years of being born.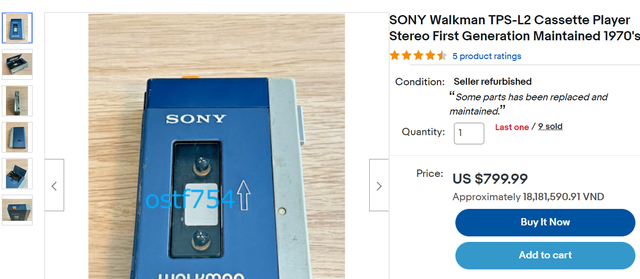 Even, the collectible value of this machine is so high that even broken, only "model" machines still cost about 4-6 million VND. At the end of the MV, Son Tung M-TP can be seen throwing the Walkman from upstairs to the ground. If someone picked up this machine, they could absolutely put it up for auction on eBay and probably still make some money.

Thanks to its highly iconic status, the Sony Walkman TPS-L2 is very popular in the cinema world. In fact, in the hit series Guardians of the Galaxy, this is also the music player used by the main character Starlord/Peter Quill.

https://genk.vn/chiec-may-cassette-gan-lien-voi-son-tung-m-tp-trong-theres-no-one-at-all-co-gi-dac-biet-20220429134443926. chn