Throughout human history, wars and conflicts are estimated to have killed an estimated 1 billion people, but this number pales in comparison to the number of people "killed" by mosquitoes, according to the magazine. According to Nature magazine, over the past 50,000 years, mosquitoes have been the animals that have caused the most human deaths. In modern times, on average hundreds of thousands of people die each year from mosquito-borne diseases such as malaria.
According to a study published in 2020, mosquitoes are the vectors of major viruses such as malaria, Zika, West Nile virus and dengue fever. The Anopheles gambiae mosquito is often considered "the most dangerous species on Earth". So, considering how dangerous mosquitoes are to humans, should we get rid of them all? If we take such extreme measures, what will be the consequences?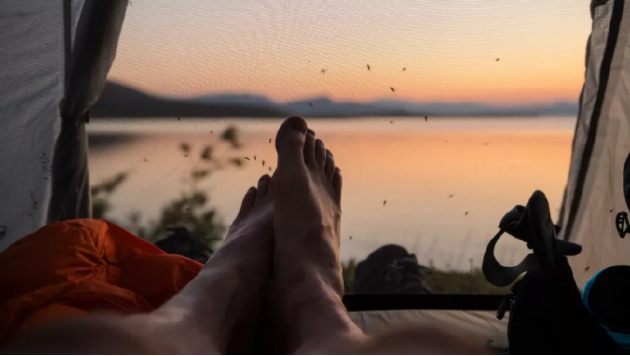 Although some mosquito species are dangerous to humans, not all mosquitoes are harmful, there are species of mosquitoes that never feed on human blood in their entire life, they prefer honey, tree sap and nectar. There are about 3,500 species of mosquitoes in the world, but only about 100 species can feed on human blood and transmit diseases to humans.
For example: Culiseta mosquitoes, which often bite humans but do not carry any dangerous infections to humans, and Toxorhychites mosquitoes, also known as elephant mosquitoes, they like to eat sugar, nectar and are found found all over the world, often living in forests.
So, instead of killing all mosquito species, it may be necessary to target species of mosquitoes that are harmful to humans, such as: Aedes aegypti, which carries yellow fever and the Zika virus, which are spread from Africa during the slave trade in the 15th and 19th centuries, through Asian trade in the 18th and 19th centuries, and through military mobilization during World War II.
Other mosquito species harmful to humans include several species of Anopheles and Culex, which carry many diseases including: malaria, dengue, West Nile, yellow fever, Zika, as well as chikungunya and whitefly blood. Lymphatic filariasis, commonly known as elephantiasis, causes painful swelling of the lymphatic system, especially in the legs, arms, or reproductive organs.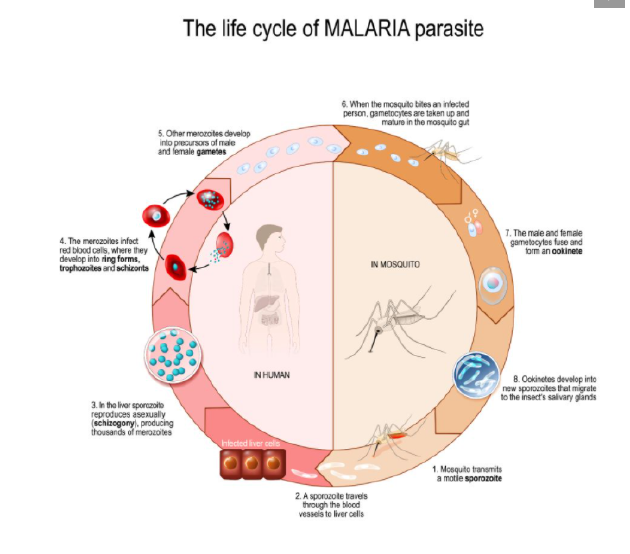 If humans decide to selectively eliminate disease-carrying mosquitoes, there will be several options, one of which is a targeted approach, such as the artificial release of Wolbachia-carrying mosquitoes, which is believed to be the Bacterial species have been used to control dengue.
In Aedes aegypti mosquitoes, which carry Wolbachia bacteria, it makes it difficult for the virus inside their bodies to reproduce, the researchers said. As a result, Wolbachia-carrying mosquitoes are less likely to transmit harmful viruses to humans. The final strategy that can "stop the spread of disease" is to effectively render mosquitoes harmless. Another approach is to release genetically modified mosquitoes into the wild. Once they mate with mosquitoes capable of transmitting the virus, they become unable to reproduce, leading to a decline in mosquito populations.
But what if we can't target harmful mosquito species? While focusing on a specific species "may" be a viable and cost-effective solution, more research is still needed to determine its viability, as there are many different species of mosquitoes that transmit the virus. spread of the malaria virus in Africa, Asia and South America. So, if we choose "the great strategy of killing precepts", is it possible to eradicate all mosquito species? What will the consequences be? The answer is simple, we are not sure what will happen.
In fact, at the present time, we still don't know what impact the elimination of all mosquitoes will have on the ecosystem, and given that mosquitoes are a major source of food for many animals, including including bats, birds, frogs and dragonflies, their complete elimination could lead to some ecological impact, at least in the short term. For example, Dragonflies can swallow up to 100 mosquitoes a day, and if the mosquitoes disappear, they may at least need to change their eating habits, like many other species.
Although definitive research is currently lacking, if it is possible to eradicate all mosquito species capable of transmitting malaria and other diseases, even if that action means eliminating all species of mosquitoes. mosquitoes that are harmless to humans, it would prevent hundreds of thousands of deaths each year, and this could also eliminate malaria completely.
However, currently, with the exception of Antarctica and Iceland, almost all areas of the Earth are suitable for mosquitoes to live and breed, if they disappeared could lead to ecological imbalance, in addition to The vitality of mosquitoes is very strong, so it is difficult to make them disappear completely.
Many species of mosquitoes are an important part of ecological food webs and do not pose any threat to humans. Mosquitoes are a biologically successful population on Earth. If people are determined to live in a mosquito-free world, the best option is to move to Iceland, but there may be other dangerous creatures waiting for us, such as polar bears.

https://genk.vn/dieu-gi-se-xay-ra-voi-trai-dat-neu-tat-ca-muoi-bi-giet-20220305231512672.chn