Things to know about reverse camera

Most cars when put into use must have the necessary accessories installed. In particular, the reverse camera is an indispensable accessory. Before learning about which type of reverse camera should be installed, please read through the information about this device.

>> Information on buying and selling Camry 2007
What is reverse camera?
The reverse camera is first and foremost a type of camera with the function of recording images, helping the observer to monitor the indirect image at that moment. This device is attached to the rear of the vehicle with the function of helping the driver to observe the "blind spot" behind when the vehicle is moving, reversing.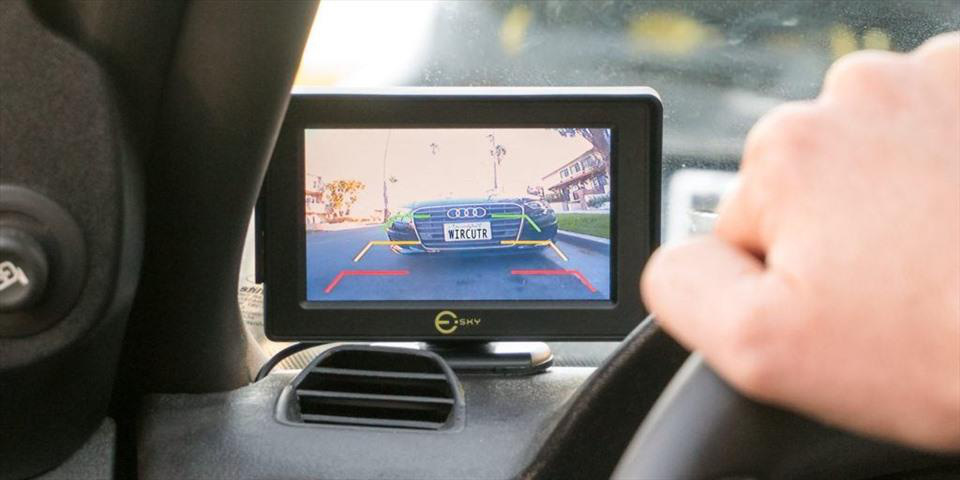 A reversing camera is an indispensable device that needs to be equipped in a car
Types of popular reversing cameras today

Currently, on the market, there are two popular types of reverse camera:
Wireless reverse cam: is a device that records and transmits images through radio frequencies. Installation is relatively simple, but the biggest drawback of this device is that the picture can be interrupted due to magnetic interference.
Wired reverse cam: is a camera that is installed and connected to the monitoring screen via a video cable. The advantage of this type of device is that it gives a stable image, which is chosen by more people.
Which type of reversing camera should be installed depends on the characteristics of each vehicle and the needs of each person.
Why do cars need to install a reverse camera?

In Viet Nam. The reversing camera is a device that can be installed or not depending on the needs of each person. But for some countries, specifically in the US, installing a reversing camera for cars is a mandatory condition. Because this device has the following effects:
Reduce unfortunate accidents
As a driver, everyone knows that the "blind spot" behind the car is always an obsession for every driver, whether new or experienced for many years. Failure to observe the rear when reversing, stopping, and moving leads to many unfortunate incidents. Lightly, it can damage some parts behind the rear of the car. Severe, can be unexpected accidents.
Therefore, the most important function of the reversing camera is to help the driver see well behind the vehicle to avoid the above incidents. Installation of this device is required for all vehicles. As for which type of reversing camera should be installed, it must be selected according to the needs and actual use of each vehicle.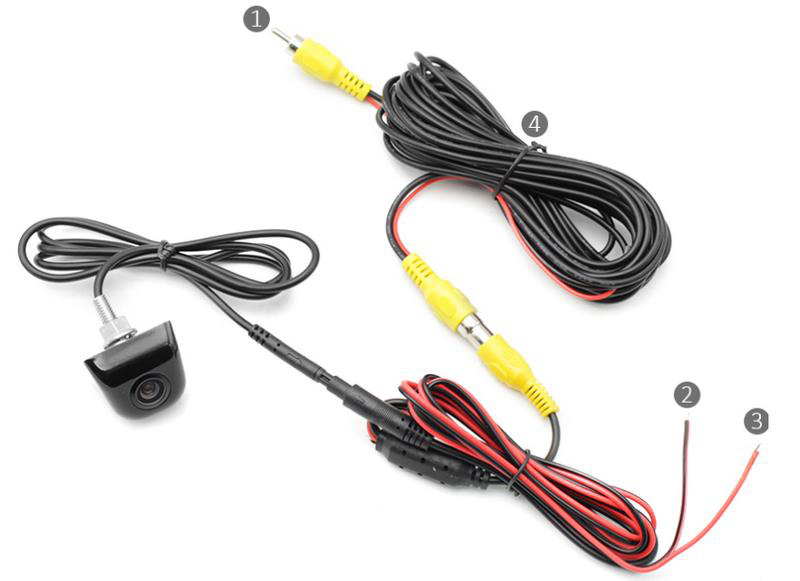 What type of reverse camera should be installed – users need to consider the type of device that is suitable for their vehicle model
Warning

Some types of reversing cameras have sensors that warn the driver of danger when it detects a danger behind. This is extremely useful for all drivers when the "blind spot" has been completely overcome thanks to this device.
>> See more information about buying and selling Toyota cars at Bantoyota.net
Great support for vehicle control

When going forward, backward, stopping, parking, instead of having a person behind to observe and control and remind the driver, the reversing camera can completely replace that. Thanks to the rear view, the driver can better control the car in all circumstances.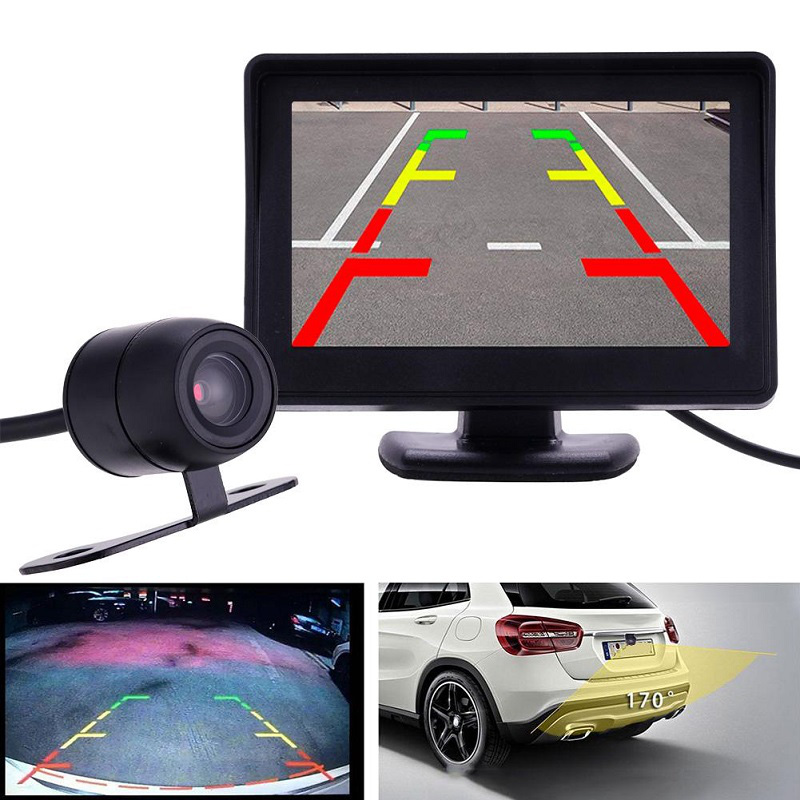 Should consider before choosing which type of reverse camera to install
What type of reverse camera should I install?

In order to meet the maximum needs of users as well as create features suitable for each car model. To know which type of reverse camera is good, users should study the device's function, operability, and durability to choose the right one:
Reverse camera classification
There are many ways to classify reverse cameras. In particular, the market is usually classified in the following two directions:
Basic classification: includes wide-angle cameras, built-in wireless cameras, infrared cameras, reverse cameras integrated with dash cams.
Classification by technology: normal reversing camera, AHD reversing camera, day or night vision camera, …
Should install both reverse camera and reverse sensor
Suggest some good reverse cameras today
To answer the question of which type of reverse camera should be installed, you can research popular products on the market today. In it, we suggest some products that are highly appreciated for their functionality as well as durability. For example:
● Vietmap reverse camera, price is only about 500,000 VND/device
● Vietmap VM-005 reverse camera, currently priced at ~ 850,000 VND
● Xiaomi 70 MAI Midrive RC03 reverse camera, priced at ~ 600,000 VND
● Xiaomi Yi Dashcam Camera, priced at ~ 1,500,000 VND
● Webvision A69 reverse camera, priced at ~ 6,500,000 VND
● Pioneer reverse camera, price from more than 1,000,000 VND or more
● Back camera with Sony CCD chip, priced from VND 1,200,000 or more
Should install reverse camera or reverse sensor?
It is necessary to clearly distinguish the function of the reverse camera and the reverse sensor. If the camera is to record images for the driver to observe, the reverse sensor has a signal function, which can display the distance red line, warn of danger by sound.
As can be seen, both these devices have necessary and important roles and functions for cars. Therefore, drivers should install both a reversing camera and a reverse sensor at the same time to increase visibility and warn of danger behind the vehicle. At the same time, it is necessary to find out which type of reversing camera should be installed to best support safe driving.

https://genk.vn/nen-lap-camera-lui-loai-nao-co-can-lap-cam-bien-lui-khong-20220228171851367.chn