Ten years ago, Steve Jobs died at the age of 56 after a long battle with cancer – the unexpected passing of one of the most influential people in the tech industry.
Those who have collaborated and even competitors have shared that their success was inspired by Apple's co-founders, from current Apple CEO Tim Cook to Bill Gates or Elon Musk. . Even young people today, software engineers or not, they look to Jobs' creativity and success for inspiration.
Here's what six of today's top business minds say they learned from the late "tech giant":
1. Bill Gates: He "fascinated" a crowd
Bill Gates and Steve Jobs may still be the most famous "evil enemies" of the tech world.
Although Microsoft and Apple fought each other for 30 years, Gates and Jobs remained friends. After Jobs passed away, Gates posted on Twitter: "For those who were truly fortunate to work with Steve, it was a tremendous honor. I will miss Steve so much."
Since then, Gates has been open about his "envy" of his "competitors" – especially in the areas of motivational and public speaking.
Gates told the Armchair Expert Podcast: "He's a veteran wizard at motivating others. I'm a little wizard so I didn't get hit by his spells, but I could see the way he was. cast spells, and then I look at people and they're mesmerized."
In a September 2019 interview with the Wall Street Journal, Gates said that Jobs had always had a natural talent for engaging an audience, even while promoting an unappealing product.
Gates said: "Steve Jobs has always been more natural in public speaking. Take the NeXT Computer, for example, it's not that good of a machine, but Jobs can make people crazy. if they happen to be in the auditorium."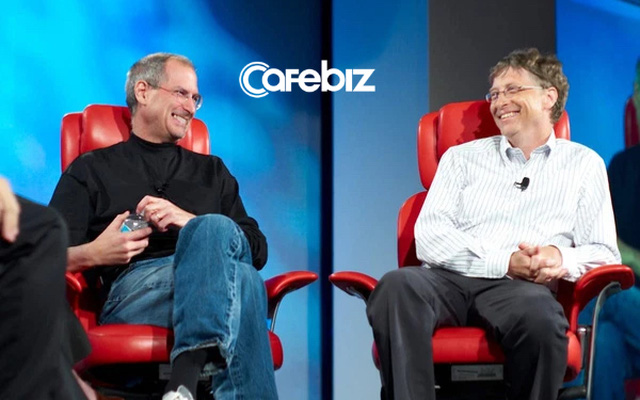 Steve Jobs and Bill Gates
2. Tim Cook: "Your mentors can give you time to prepare, but they can't wait for you to be ready"
Shortly before his death, Jobs handed over the CEO of Apple to Tim Cook. But Cook, despite spending 14 years learning directly from Jobs, says he doesn't feel ready to replace his predecessor.
During a speech during a 2019 graduation ceremony at Stanford University, Cook shared a valuable lesson from his mentor: "14 years ago, Steve stood on this stage and spoke to the money. 'Your time is limited, so don't waste it living someone else's life' And here's what I want to tell you: 'Your mentor can give you time to prepare, but they can't wait for you to be ready."
Cook described the loneliness he felt after Jobs' death, saying the experience taught him the important distinction between "prepared" and "ready." During the period when Jobs empowered him, Cook was still very optimistic about Jobs's situation and hoped that Jobs would get well, he always thought that he was still not "ready" enough to take over Jobs' position. It wasn't until Jobs actually left that Cook realized that he would have to shoulder what Jobs gave him whether he was "ready" for it or not. He tells students who are preparing to graduate that when it's time to take the lead, if you're not ready yet, that's okay, it's perfectly fine!
You don't have to force yourself to be 100% ready all the time, says Cook. Find hope in the unexpected. Find courage in challenges. And find your vision on a solitary path. ."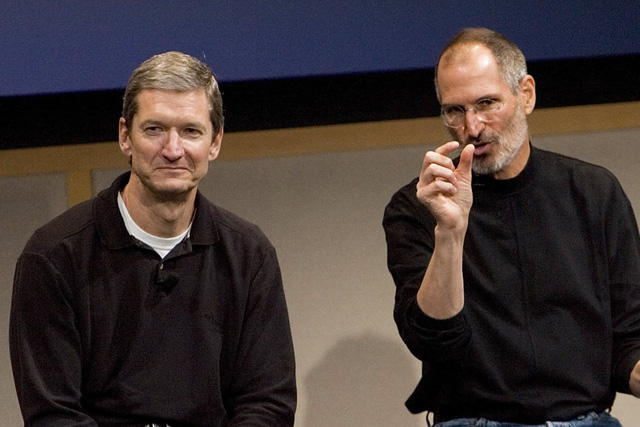 3. Meg Whitman: "Apple taught us that design really matters"
Meg Whitman is the CEO of Hewlett Packard. Less than a year after Job's death, in an interview, Whitman told the Wall Street Journal that she "received a suggestion from Apple".
"I don't think we've kept up with innovation. The whole market has shifted to something nicer… Apple has taught us that design really matters," Whitman said.
Jobs' approach to product design is arguably one of his most famous legacies. Jobs told Business Week in 1998: "Simple can be more difficult than complex. You have to work very hard to simplify your thinking to create a simple product. But in the end it is also the same. It's worth it because when you do that, you'll create enough capacity to 'move mountains'."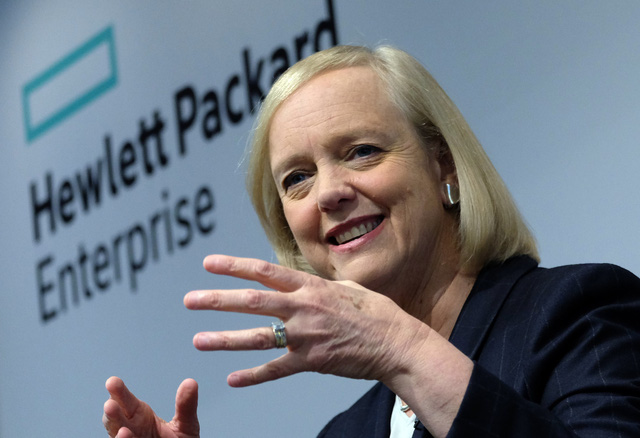 4. Jony Ive: "Wanting to learn is far more important than wanting to be right"
At Jobs' funeral, Apple's longtime design chief, Jony Ive, delivered a eulogy, referring to Jobs as "my dearest and most loyal friend".
"He's definitely the most inquisitive person I've ever met," Ive wrote in the Wall Street Journal Monday. "His boundless curiosity was not limited or distracted by knowledge or expertise, nor was it random or passive. It was passionate, energetic, and relentless. His curiosity was purposefully and rigorously tempered."
Ive writes that curiosity was one of the very important qualities that made Jobs successful, especially when so many people only dared to explore what they already knew and what they felt safe with.
"Our curiosity required us to learn," says Ive. And for Steve, wanting to learn something was much more important than wanting to prove himself right.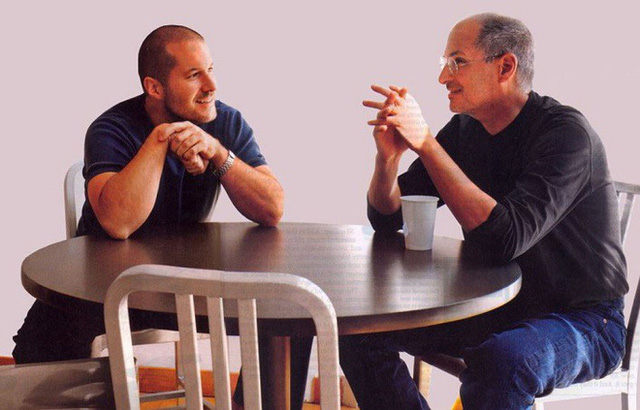 5. Elon Musk: "The ability to attract and motivate talented people is very important"
Tesla co-founder and CEO Elon Musk posted on Twitter one wish: the chance to talk to Jobs, just once.
At a Computer History Museum event in 2013, Musk shared that Google co-founder Larry Page tried to introduce him to Jobs at a party, but he was turned down.
"I tried to talk to him once at a party and he was extremely rude to me," Musk joked. "But I don't think it's because that person is me, I think that's normal for someone in Jobs' position."
In a 2018 interview with Autobild.tv, Musk, who is sometimes compared to Jobs for his great visions of the future, said he had long admired Jobs. Jobs' ability to grow Apple by attracting top talent and earning the loyalty and dedication of his employees is something Musk said he would try to do at Tesla.
"The ability to attract and motivate talented people is critical to a company's success, because a company is, after all, just a bunch of people," Musk explained. back to create a product or service."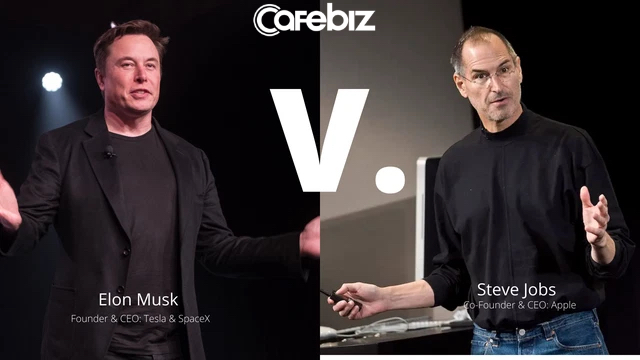 6. Bob Iger: "It's hard to imagine a better salesman than Jobs"
In 2006, Jobs sold the animation studio Pixar to Disney for $7.4 billion – a deal that then-CEO Bob Iger said "saved" Disney.
Iger and Jobs had known each other before, according to Fortune. In 2005, when he learned he was getting a job at Disney, Iger called a few people to share his joy, he called his family, his former boss, and even Steve Jobs.
Iger said in 2011 after Jobs' death: "Steve Jobs was an extraordinary visionary, our dear friend, and a beacon of light for the Pixar family. Jobs saw the potential of these things. what Pixar could be before all of us, and beyond anyone ever imagined."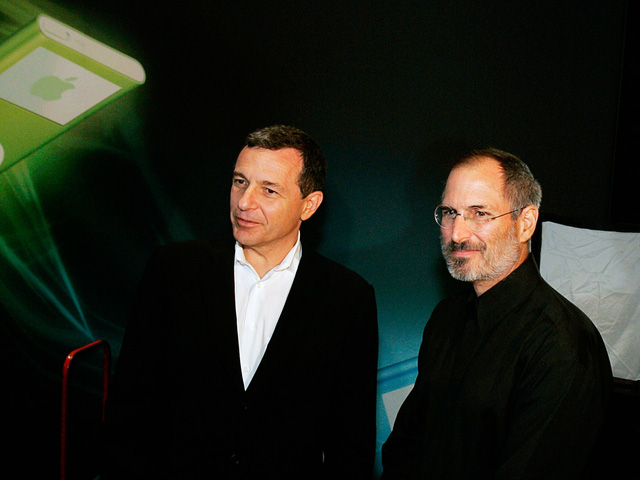 "It's hard to find a better salesperson than Jobs. Jobs talks about the need for big companies to take big risks. Jobs talks about where Disney was then and what needs to be done. What to do to completely change the development route. For the first time, the moment I saw Jobs speak, I felt optimistic because it could happen," Iger shared.
Recalling the persuasiveness and creativity of Jobs, his longtime friend, on October 5, 2021, Iger posted on his Twitter that: "The passage of time, short or long, doesn't matter. can overshadow our sense of loss or sadness and emptiness at the loss of a dear friend, colleague, and such a powerful source of imagination, invention, curiosity, and vision. "
.