The State Bank of Vietnam (SBV) said it has issued a plan to implement the Prime Minister's Decision approving the project to develop non-cash payments in Vietnam in the 2021-2025 period. Accordingly, the SBV will develop and submit to the Government for promulgation a Decree on a mechanism for controlled testing of financial technology (Fintech) activities in the banking sector; research and propose mechanisms and policies on national digital currency.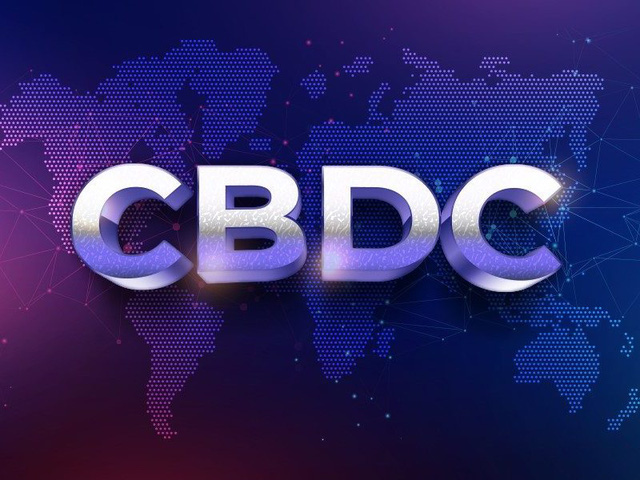 The main benefits of retail CBDCs lie in their potential to enhance non-cash payments, with authority support with innovations in the digitalization process of society (illustration image). )
At the same time, reviewing and proposing amendments and supplements to a number of payment-related provisions in a number of current Law documents; Research and develop a Bill on payment systems, ensuring compatibility and compliance with the provisions of the Law on State Bank, Law on Credit Institutions, Law on Prevention and Combat of Money Laundering.
According to research by a group of experts at the Faculty of Finance, University of Economics, Ho Chi Minh City, many countries around the world have researched and deployed a central bank digital currency (CBDC). Some countries have put it into practice such as the Bahamas, China, Cambodia, etc. Notably, some countries also conduct research on "wholesale" CBDC money to serve the system. inter-bank payment systems such as Hong Kong, Japan, Thailand, Singapore, Canada, UK, France, South Africa and some other countries in Europe. These countries take a rather conservative approach to the implementation of CBDCs in their economies.
"In terms of Vietnam's CBDC model, CBDC should be a 'sovereign' cryptocurrency. As a sovereign cryptocurrency will closely resemble a fiat-valued stablecoin, commonly known as are stablecoins. These are coins that exist and are processed in the blockchain network but whose value is pegged to the fiat currencies of a specific country.In particular, issuing CBDCs as stablecoins will avoid risk destabilizing the financial system because of the flood of private money," the expert group suggested.
Some have also previously suggested that innovative private payment solutions like stablecoins, if properly managed, could make CBDCs superfluous. But trust in stablecoins also depends on the Central Bank's ability to convert to money, unless stablecoin issuers are given access to the Central Bank's balance sheet, allowing them to invest in projects. reserves as risk-free deposits with the Central Bank.
The SBV's project also emphasizes on strengthening the connection between payment service providers and payment intermediaries with the National Public Service Portal, the electronic single-window system of ministries, branches and localities. localities, related agencies and units in order to simplify procedures and facilitate electronic payment of fees and charges, payment of electricity and water bills, tuition and hospital fees; Connect and share information with schools, hospitals, electricity, water, sanitation, telecommunications, and postal companies in urban areas to collect tuition fees, hospital fees, electricity bills, etc. by non-cash payment method.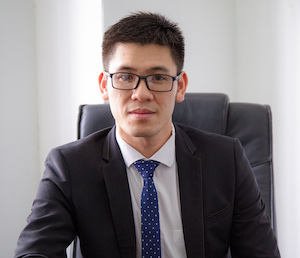 Talking to the Business Forum, Mr. Dinh Hong Son, a digital finance expert, assessed that if Vietnam soon accelerates the research, testing and development of CBDCs, it will contribute to shortening the development time. national comprehensive financial statements. The key benefits of retail CBDCs lie in their potential to enhance cashless, authority-supported payments with innovations in the increasingly widespread digitalization of society. . For Central Banks in several emerging markets, the main driving force for CBDC research, is the opportunity to bring low-banking communities into the financial system and improve costs. speed as well as resiliency of payments.
"Clearly, CBDCs are the only digital currency whose face value is intrinsically guaranteed. Unlike private issuers that have to rely on convertibility, as their coins are subject to operational risk. These risks are mitigated through public policy safeguards, such as financial supervision, capital requirements, and deposit insurance. By providing a monetary "anchor", the CBDC will play an important role in maintaining a well-functioning payment system, financial stability and ultimately confidence in the currency. preconditions to maintain the transmission of monetary policy, and thus to protect the value of the currency," said Mr. Son.
Regarding payment, the research team at Ho Chi Minh City University of Economics also hypothesized that if the currency is fully digitized, the traditional role of commercial banks will gradually fade, or even disappeared from the modern financial system. Therefore, it is necessary to keep the role of commercial banks as an intermediary for the implementation of monetary policy when redistributing the money supply, but in reality, it will shoulder the role of the technical foundation of the new monetary system. The cost of printing money will be replaced by the cost of monitoring and improving the cryptographic system and the algorithms installed on the blockchain network. Commercial banks will act as the main nodes (core nodes) and financial service providers will be secondary nodes reaching the end users.
.