Industry experts say the shortage of qualified employees is a growing problem, especially for the highly qualified engineers needed to design new chips and solve problems. production for increasingly complex production lines.
Multiple sources cited by the report of WSJ Recently, the gap between supply and demand in this field has been increasing.
"The world's largest chipmakers are fighting for employees to deliver the billions of dollars worth of facilities they're building around the world to address semiconductor shortages." citation report. "New chip manufacturing facilities, known as fabrication plants, or "fabs," require thousands of college-educated engineers to operate. They need technicians to oversee and manage the process. manufacturing, while researchers help innovate new chips and how to build them."
In Taiwan, home to TSMC, the maker of A-series and M-series chips for Apple, the problem is getting worse at an alarming rate.
"In Taiwan, a global powerhouse in chip manufacturing, the hiring gap is at its highest level in more than six years, according to 104 Job Bank. An August report from the recruitment platform estimated that The average monthly shortfall for semiconductor workers was around 27,700 employees, up 44% year-over-year, the report said. The average monthly salary in the chipmaking industry rose to its highest level in more than a year. a decade".
"The problem of talent shortage is becoming more and more serious, mainly due to increased demand," Yao-Wen Chang, dean of the Department of Electrical Engineering and Computer Science at National Taiwan University, one of Taiwan's top engineering schools. "I'm not optimistic that we can completely solve this problem."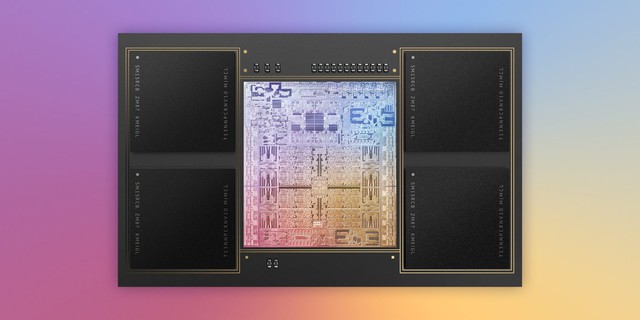 While Apple can design its own chips, TSMC still needs engineers to run the factories. One expert says that the level of expertise needed for this is growing continuously.
"In Taiwan, the lack of skilled engineers could derail efforts to stay ahead of cutting-edge technology, as semiconductors become more complex," he said. Terry Tsao, global marketing director of industry association SEMI and president of the Taiwan branch. "We need more PhDs who will be at the core of the next generation of the semiconductor industry."
In addition, there is a particular challenge in attracting software engineers to chip production. Since this role is behind-the-scenes, it's not possible to create the finished product the way an app developer might deliver to users.
Santosh Kurinec, a professor at Rochester Institute of Technology, said the number of students enrolling in the school's electrical engineering program has steadily declined, from about 50 in the mid-1980s to about 10 today. "Some want to make an app for Google and Facebook or something like that," she said.
The United States is also a country that is particularly disadvantaged due to strict limits on the number of overseas engineers who can qualify for the visas needed to work in the country.
Apple recently said that supply constraints caused by a global chip shortage cost the company $6 billion in its fiscal fourth quarter.
Refer 9to5mac
.