Just a few decades ago, entomologists made the rather startling discovery that not all bees feed on pollen and nectar.
Deep into the rainforests of Costa Rica, they found three species of bees that seem to prefer eating dead animals to flowers. In a recently published study, scientists revealed that these "vulture bees" have gut bacteria that thrive in acidic environments, like the bacteria found in the intestines of living organisms. other scavengers, such as vultures and hyenas. Another surprising discovery is that, despite their unusual diet, these vulture bees still produce sweet nectar.
These strange bees are quite similar to wasps, and indeed research shows that they evolved from wasps. Wasps, however, only eat fresh meat, as the flesh often contains potentially harmful bacteria, such as salmonella and other toxic compounds. Meanwhile, vulture bees can comfortably eat carrion without any problems.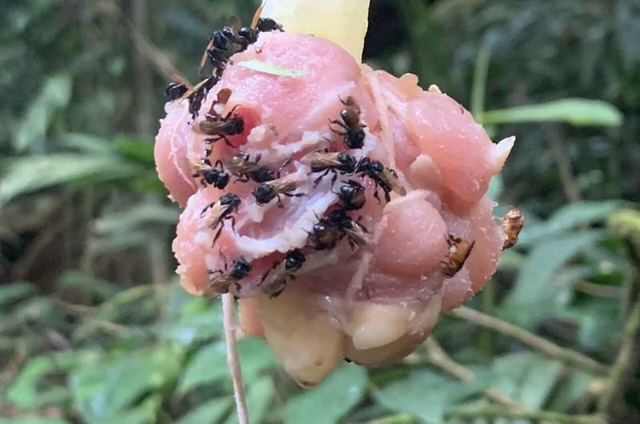 One of the mysteries entomologists hope to uncover next is what happens to the collected carcasses that vulture bees store in special shells for up to two weeks before consuming them. and feed their young. Apparently, these bees won't eat the pieces of meat they collect for two weeks, so scientists are curious what happens to the pieces of meat in the shell during that time.
Interestingly, the scientists reported that although the vulture bees eat rotten waste, their nectar is still sweet and edible.
.