According to information from the Management Board of the APG international undersea fiber optic cable route, this cable route has just encountered a problem on the connection direction to Hong Kong (China) since December 13.
This is also the latest incident to happen with the APG route, less than a month after this undersea fiber optic cable route completed overcoming the problem that occurred earlier from October 2021. In the context that another undersea cable route, AAG, has not yet finished fixing the problem that happened before, the problem of APG cable has severely affected Internet connection traffic from Vietnam to international.
As noted, many network users in Vietnam have reported that their internet access is slow, or even cannot access some websites with servers located abroad. In particular, the slow and difficult network situation mainly happens from 20:00 in the evening onwards. This is also the so-called 'peak' time frame, when the number of people accessing the network increases dramatically compared to the day.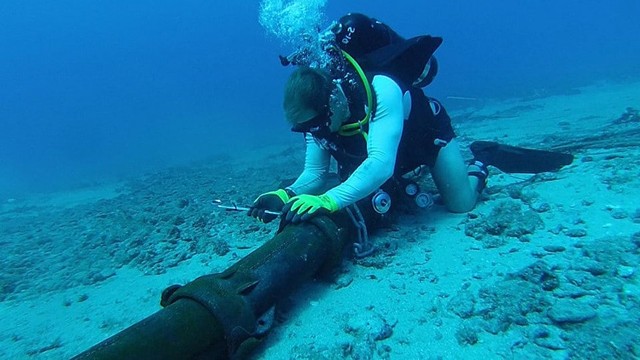 It is known that right after receiving information that the APG cable had a problem, VNPT – one of the 3 largest Internet service providers (ISPs) in Vietnam actively contacted international partners to find out the cause. Receive and update information on troubleshooting and troubleshooting schedules.
According to feedback from a representative of VNPT, this operator has implemented a number of solutions to minimize the impact of the APG international undersea fiber optic cable problem, including adding capacity and leveling the load through the cable routes. alternative to ensure quality service for the customers.
Specifically, the capacity addition is carried out via sea cable lines SMW-3, IA and land cable. At the same time, VNPT also deployed more connections to popular international application systems such as Zoom, Microsoft, Amazon, Google. Therefore, VNPT's international connection capacity is still basically guaranteed, said the representative of this network operator.
At the same time, VNPT will continue to closely monitor the incident situation and the repair and maintenance of the undersea fiber optic cable systems to promptly adjust routings and load distribution to ensure the quality of Internet services for customers. customers.
Previously, during the Vietnam Internet Day 2021 event held on December 15, the Department of Telecommunication and Networks announced important data on the speed and quality of Internet access in Vietnam. Accordingly, statistics in the past 5 years show that Vietnam's international undersea fiber optic cable routes often have problems on average 10 times per year. Compared with other countries in the region, the number of undersea optical cables connecting to the world of Vietnam is also much less than that of other countries such as Thailand (10 routes), Malaysia (22 routes) or Singapore (30 routes). This makes the level of assurance of international infrastructure serving Internet for Vietnamese users the lowest in the region.
.