On January 5 (ie 6/1 Vietnam time), at the VinFast Global EV Day event, within the framework of the CES 2022 Consumer Electronics Show, VinFast announced a new development strategy and a complete range of electric vehicle products. , covering all 5 segments.
Accordingly, VinFast announced to stop producing gasoline cars from the end of 2022, focusing entirely on research, development and production of pure electric vehicles. VinFast became one of the first gasoline car companies in the world to completely switch to pure electric.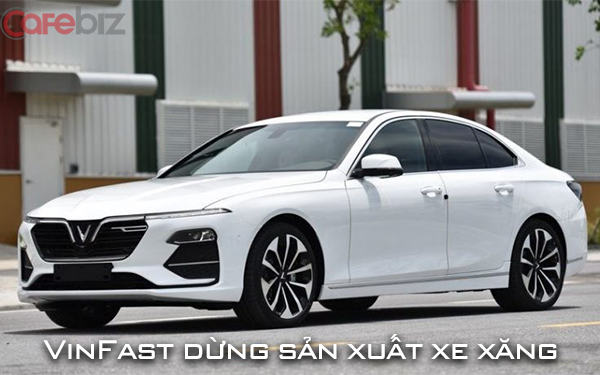 Along with the plan to become a pure electric car company, VinFast also officially announced a complete electric SUV range. In which, the first 3 models launched in the ABC segment are VF 5 (segment A), VF 6 (segment B) and VF 7 (segment C). The remaining 2 models in the D and E segments, the VF e35 and VF e36 (introduced at LA Auto Show 2021) have also been renamed VF 8 and VF 9. The removal of the prefix "e" (electric) in the names of the models affirms the company's consistent all-electric orientation.
5 electric SUV models designed by Italian design firms are Pininfarina and Torino Design.
The two models VF 8, VF 9 are equipped with level 2+ self-driving features for Eco and Plus versions, levels 3 and 4 for Premium versions, and smart entertainment and utility applications such as: : suite of applications for Smart Home (Smart Home), Mobile Office (Mobile Office), In-car Shopping (In-car Shopping), In-car Entertainment (In-car Entertainment) with many preeminent features and for an exhilarating experience on every journey and daily life.
"VinFast offers a vision of a sustainable future for people and the planet through green, clean and safe mobility. This is a future built on a foundation of smart services and customer experience. excellence and a deep concern for the planet and future generations.VinFast is committed to always delivering innovative, innovative vehicle technology and design, along with outstanding customer service. We also aspire to achieve even higher – to become one of the leading electric vehicle manufacturers in the world, and at the same time inspire customers to push boundaries and create a green future together. sustainable for all." – Ms. Le Thi Thu Thuy – Vice President of Vingroup and General Director of VinFast Global shared.
.