After its debut in the US in November last year at the LA Motor Show and this January at CES 2022, VinFast has recently confirmed that it is promoting the construction of a battery factory in the US. This is information shared by Ms. Le Thi Thu Thuy, General Director of VinFast worldwide Reuters.
"We will build a super factory in the US", Thuy stated. The head of VinFast said that the company has zoned out 3 locations to build the factory from more than 50 original locations. Next time, Ms. Thuy will personally visit a few places before making a final decision this year.
Last month, Vingroup said it was in the process of building a battery factory in Vietnam. Vingroup's initial goal is to produce 100,000 battery blocks/year after an investment of 174 million USD, then increase the capacity to 1 million blocks/year.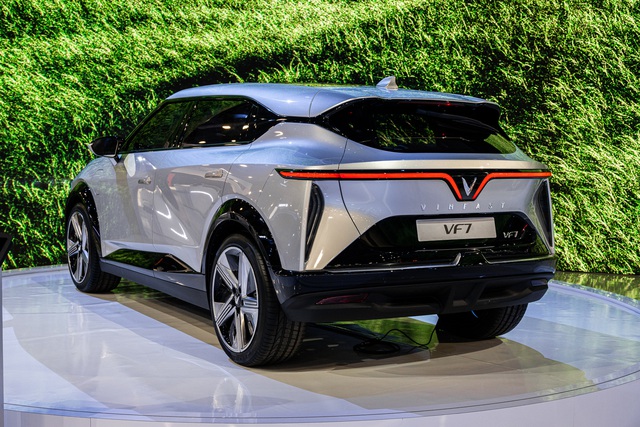 VinFast is currently focusing all its efforts on developing and manufacturing electric vehicles to replace cars with traditional internal combustion engines. VinFast said it will become a "100% electric vehicle" company from the end of 2022, completely stopping the development and production of gasoline cars. "VinFast is the pioneer car company in the world to stop producing gasoline cars and completely switch to electric motors", the General Director of VinFast assessed this as a turning point in the history of not only VinFast, but also the entire auto industry.
During the construction of its own battery factory, VinFast will continue to use batteries provided by partners. The battery of VF e34, the only electric car model of VinFast that has "rolled" up to the present time, uses the battery of Samsung SDI. This is one of the leading names in the world in the battery industry.
Not only the battery, VinFast has previously expressed its ambition to manufacture the entire car right in the US. Former VinFast CEO Michael Lohscheller said this is a "strategic" decision, because transporting cars from Vietnam to other countries is not a viable option in the long term. According to VinFast's roadmap, car production in the US will start from the second half of 2024. In addition, VinFast also plans to list on the US stock exchange this year.

https://genk.vn/vinfast-len-ke-hoach-xay-dung-sieu-nha-may-san-xuat-pin-xe-dien-tai-my-20220106164356394.chn
.