At the Oslo Esports Cup, the first main stage of the Champions Chess Tour 2022 taking place at 0:00 today (April 24), Super Grandmaster Le Quang Liem created an earthquake in the chess village when he defeated it for the first time. Norwegian chess player Magnus Carlsen – who is hailed as "World Chess King".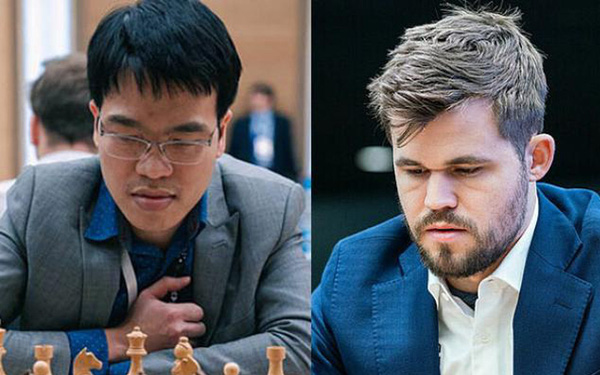 After failing in the opening match against the world's 9th ranked player Shakhriyar Mamedyarov from Azerbaijan with a total score of 1.5 – 2.5, Le Quang Liem is expected to face even more difficulties when had to face Magnus Carlsen in the second match. In the previous 15 meetings, the number 1 player in Vietnam only received draws and losses. However, this rematch full of grace this time in the official stage of the Champions Chess Tour made the fans extremely excited with the result.
Historical moment when Quang Liem defeated Carlsen.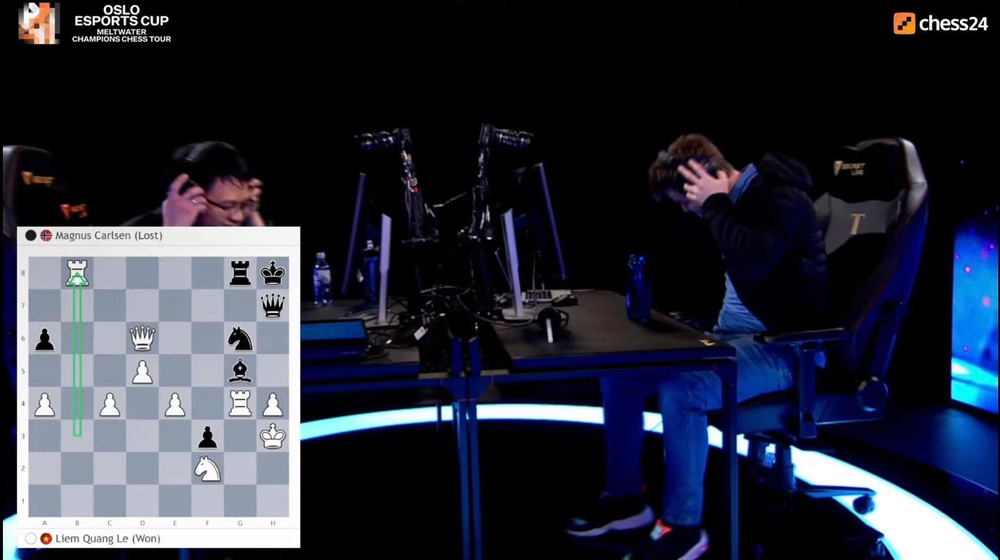 Le Quang Liem defeated Magnus Carlsen for the first time.
In game 1, Magnus Carlsen held a white piece. The game in the first moves proved to be quite balanced. However, at move 39, the "Chess King" had a disastrous mouseslip when he lost the Queen and had to accept defeat to Quang Liem after 40 moves. In the second game, the high concentration made Carlsen and Quang Liem maintain an extremely tense match, indecisive after 50 moves.
"Chess King" Carlsen regained the balance of points when winning the 3rd game after 34 moves. In the 4th game and also the deciding game, both players showed a nerve-wracking showdown through 42 moves. In the end, the Vietnamese Super Grandmaster won a breathtaking victory.
With a total score of 2.5 – 1.5 in favor of Le Quang Liem, he created an earthquake in the world chess village when for the first time in history defeated "World Chess King" Magnus Carlsen.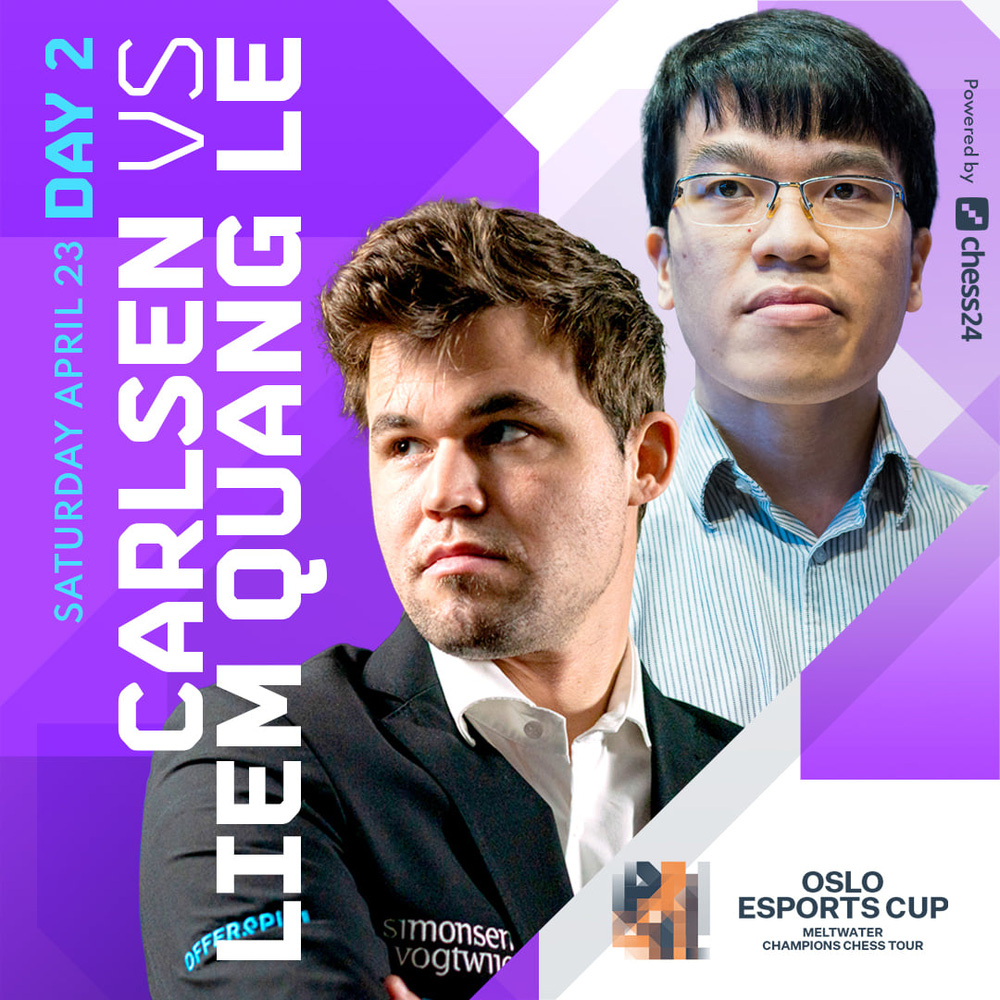 Champions Chess Tour 2022 competing in Oslo (Norway) brings together 8 players including Carlsen, Mamedyarov, Giri, Duda, Foreest, Quang Liem, Praggnanandhaa and Hansen; in which the first 4 players are in the top 15 in the world. Quang Liem was placed in the sixth seed of the tournament.
According to the rules, the players will play in a circle, a match consists of 4 quick chess games, if there is a draw, the winner will be determined by blitz chess. The total prize money at the Oslo Esports Cup is 210,000 USD. The tournament will take place continuously from April 22 to April 28, starting at 23:00 (Vietnam time).
Victory over Magnus Carlsen will help Le Quang Liem gain more confidence before entering to conquer the gold medal at SEA Games 31 at home Vietnam this May.
https://soha.vn/ky-thu-so-1-viet-nam-le-quang-liem-tao-con-dia-chan-lan-dau-danh-bai-vua-co-the-gioi- 20220424042043238.htm
https://cafebiz.vn/ky-thu-so-1-viet-nam-le-quang-liem-tao-con-dia-chan-lan-dau-danh-bai-vua-co-the-gioi- 2022042408090153.chn