Just launched this year, KIDPOD – a children's story-telling music player has just been honored by the Digital Education Award as the Top 3 for the "Early Years Home Learning Product" category of 2021. the Year). This is an annual prestigious award to recognize digital educational products on a global scale. In 2021, KIDPOD is the representative of Vietnam in 35 products in 9 categories of the award.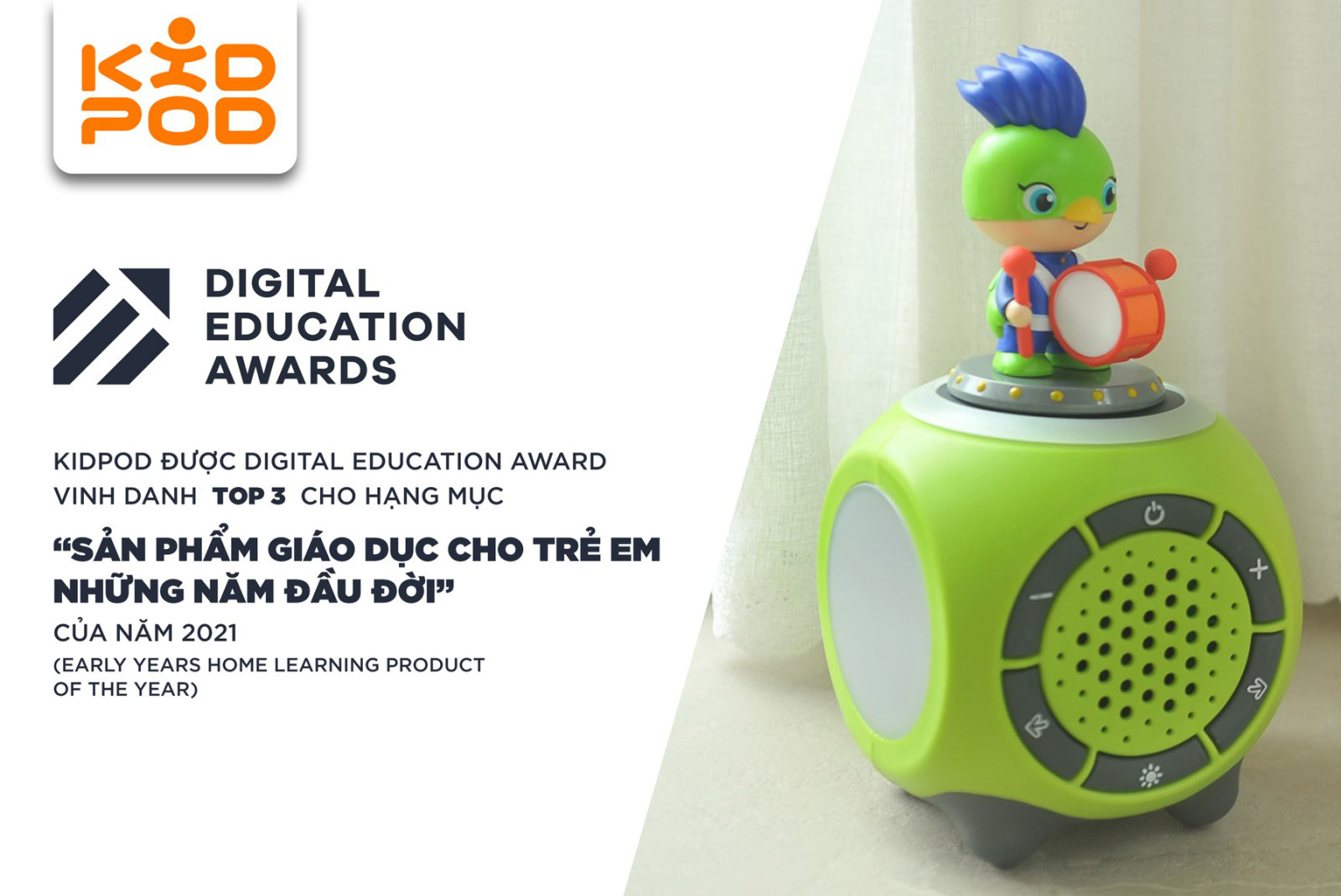 In addition to the interactive story telling characters KIDPAL, KIDPOD also has Talking Toys (talking toys), Talking Books (talking toys) for parents to have more options for their children to listen and play. Currently, children are surrounded by many applications on screens, but WHO and UNICEF both recommend that children should limit screen viewing because it affects their physical development and learning and language abilities. . KIDPOD goes against the screenless philosophy by reinventing audio equipment specifically for children according to a more interesting, more engaging principle.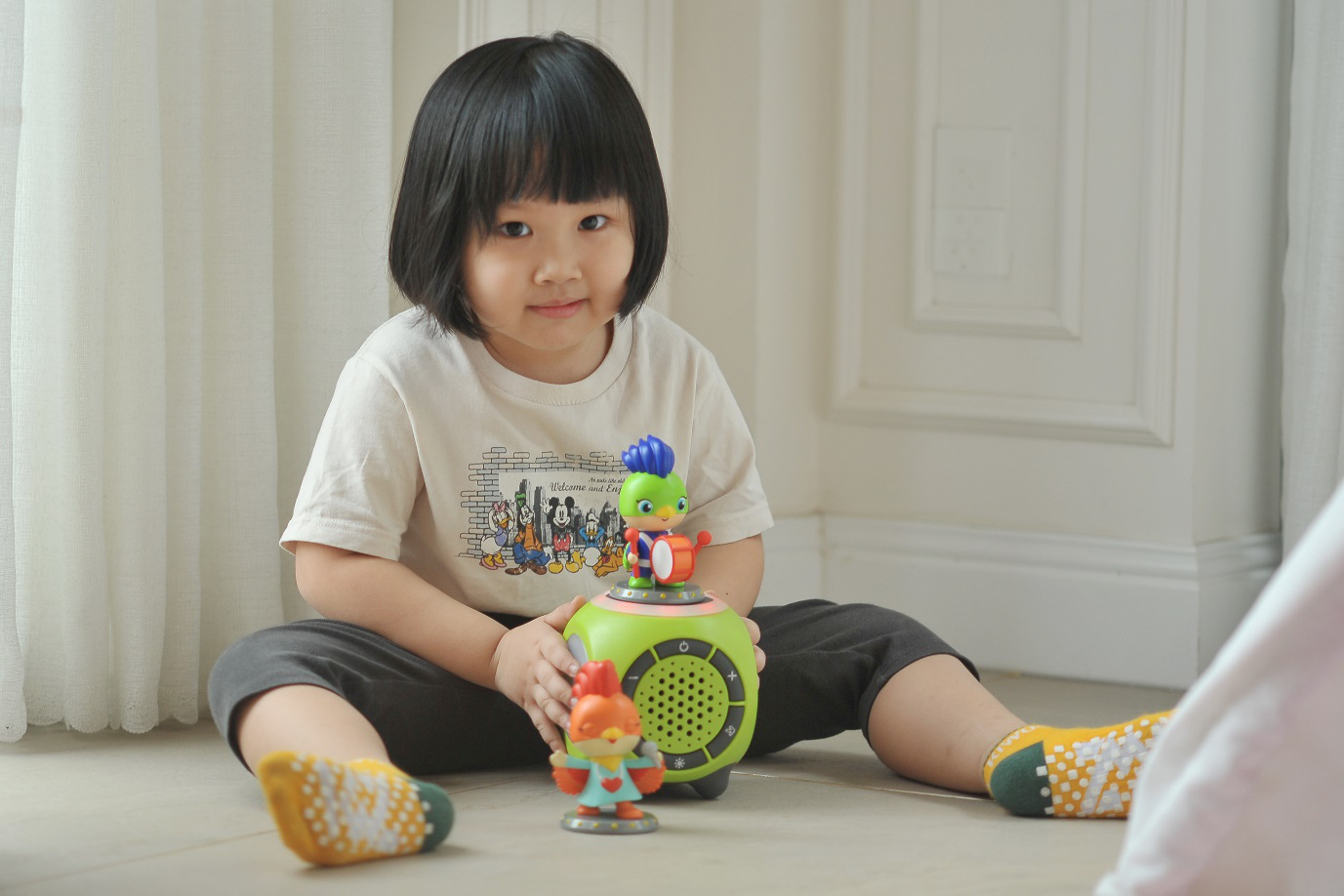 According to child experts, when listening without watching the screen, images will form in the brain and activate imagination in the right brain area. In addition, in the first years of life, children explore through touch (holding, touching, touching, …) so physical products or 3D models will help connect senses effectively. KIDPOD is completely designed around those principles to engage children in listening.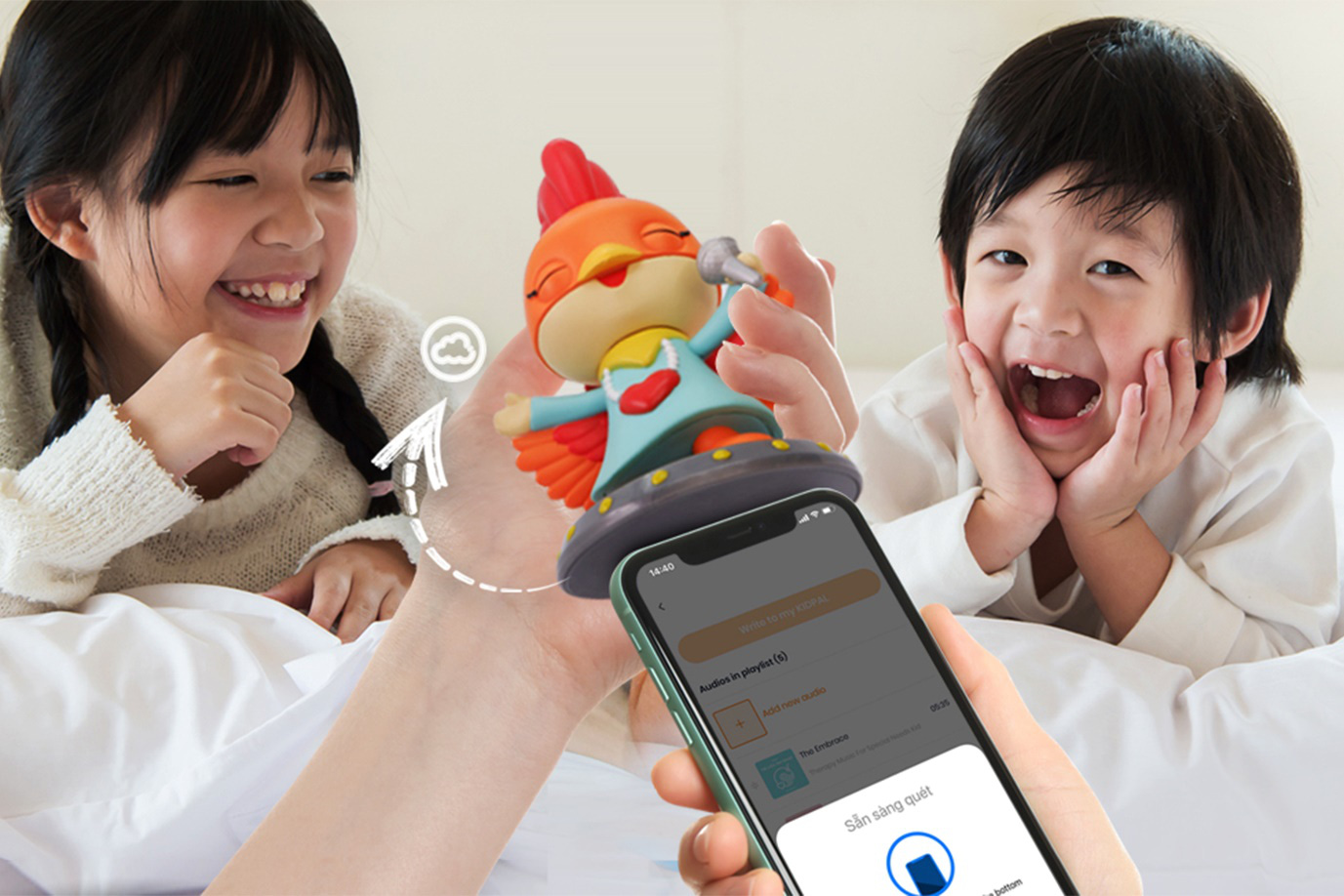 NFC technology transfers playlists super fast
A KIDPOD set includes 1 KIDPOD internet-connected speaker, 1 KIDPAL 3D storyteller. The dry memory card in other devices is turned into a vivid, easy-to-hold 3D KIDPAL storyteller character. Children simply manipulate between the character and the speaker to play the content their parents have recorded on the character. And the difference compared to other story-telling music players that have fixed content built into the device, KIDPOD has a 1,000-audio content store on the KIDPOD App for parents to choose and personalize content for their baby. The entire speaker is mainly designed with high-quality ABS plastic, sturdy and safe for children. On the speaker body, there are physical buttons for easy operation, especially the built-in night light on the speaker for babies to easily combine listening to fairy tales and soft light to easily fall asleep.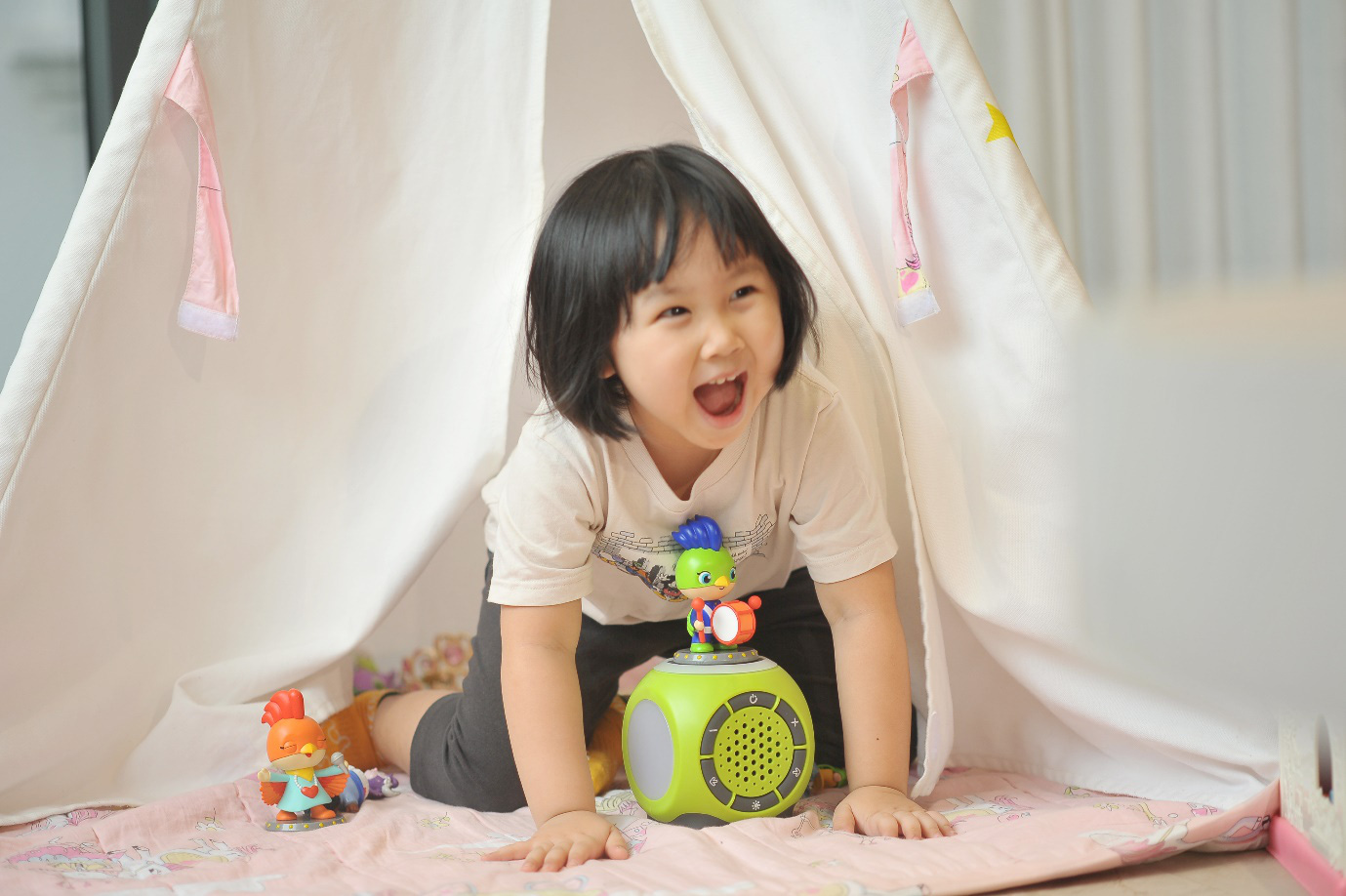 Children actively play with KIDPOD
In addition to technology integration, KIDPOD is also a pioneer in direct-to-consumer business, to eliminate intermediary costs and bring the most optimal value to buyers when selling channels. main store at website (https://kidpod.vn). In addition to the purchase option, KIDPOD also has a subscription package, with only VND 240,000/month, automatically renewing and canceling whenever you want, receiving a new device at home, parents no longer have to worry about their baby getting bored quickly.
Mr. Hao Le, CEO of KIDPOD shared "We started with a dream to create a product that engages children in play and listening without screens to develop imagination, creativity and language. A long journey with young professionals. children to create KIDPOD products today, unleashing fairy tales and listening to children's music.KIDPD is loved by many children and has 93.7% 5-star product reviews. This award means a lot. for our efforts to continue to create so that children can listen to countless fairy tales and children's songs."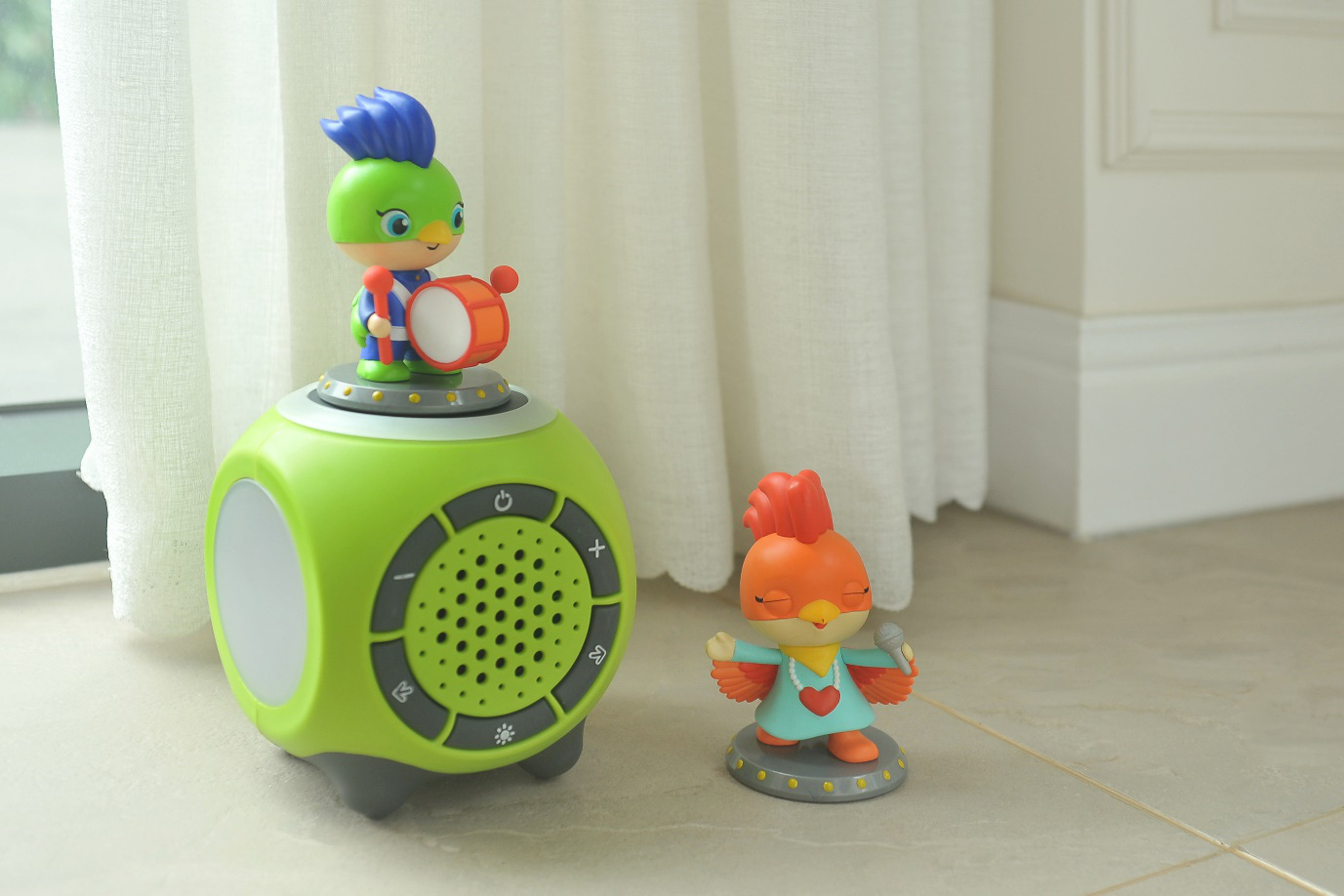 KIDPOD has a variety of colors for boys and girls
In addition to the KIDPOD storyteller, Talking Book books are chosen by many parents for their illiterate children, but children only need to touch the cover of the book to the KIDPOD speaker to let KIDPOD read to the baby from the pre-recorded audio. Parents appreciate the applicability of KidPod's books, especially in early education and supporting their children in the process of playing and learning.
With the development of technology and quality educational support devices like KIDPOD, it will bring parents many effective and healthy parenting solutions.
See more at: https://kidpod.vn
.