Heavy machines at the construction site look 'cool', but operating them requires highly trained and skilled operators to get the job done quickly and safely. However, the future of construction may lie in intelligent machines that can be operated remotely as easily as playing a game.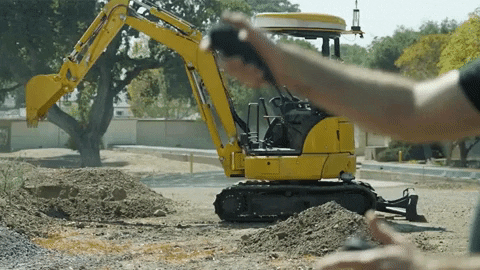 When the Nintendo Wii was first released, it took a little while for players to get used to the motion controller. That is the idea behind the excavator developed by SRI International, a research institute founded by Stanford University that has been involved in many technological innovations over the past 75 years, including the beginnings of Siri and Yamaha's driving robot.
This excavator robot allows control directly on the vehicle or remotely. The operator can sit in the seat and start the job using the excavator's standard joysticks, or from a distance using the remote control. Remote control can improve safety or give the operator a more favorable position to observe in difficult situations.
However, the excavator is also equipped with other features that are not found in normal machines, including several depth-sensing 3D cameras, as well as antennas and hardware for wireless communication.
The robot excavator is as easy to control as playing a Wii . game
The cameras allow the machine to work on its own if needed, following pre-programmed instructions on where to dig, which it can do throughout the day without a break. Its self-driving capabilities also include human detection, which helps the excavator pause and flash a warning light when someone gets too close to it, including in blind spot areas where the operator might not be able to. found out.
The most impressive thing is the remote control. A skilled operator will wear VR glasses so that they can see what the excavator is doing anywhere over an internet connection, which they can control via the remote control and start working even away from home. thousands of kilometers away from the construction site.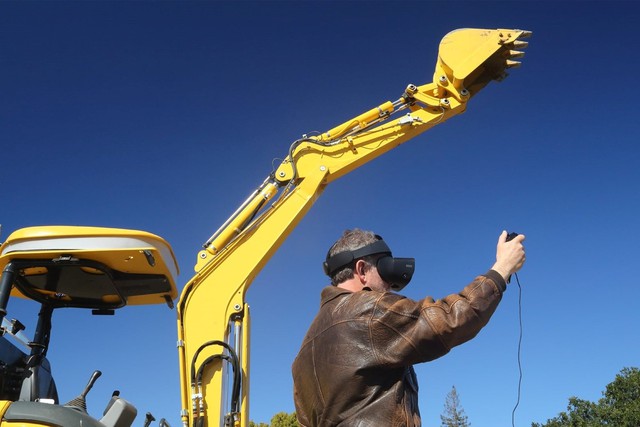 However, with the digging job not too complicated, even skills with a joystick are not necessary, as the excavator can even be operated via motion sensors similar to the Wii Sports game. . The excavator's arm and bucket can reproduce the movement of the operator's arm in real time through a motion-tracking controller.
Theoretically, as long as an operator knows how to dig sand — a skill many of us have mastered in our toddler years — they can operate the excavator as easily as SRI International says, SRI International says. a skilled worker.
Reference: Gizmodo

https://genk.vn/dung-tay-cam-choi-game-dieu-khien-may-xuc-viec-cong-truong-se-tro-nen-nhe-nhang-hon-bao-gio-het- 20220412171153935.chn