In many cases, you have to work in an environment without Wi-Fi or internet connection, the use of internet packages according to the mobile network's traffic is a must-have solution. Depending on the price of each package, users are provided with limited capacity to use. Therefore, it is necessary to manage and allow software and applications that are connected to the internet on a computer to limit excessive consumption of connection traffic.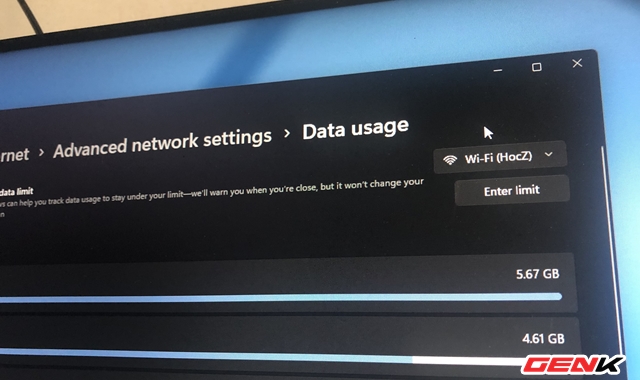 Most users use third-party software to manage the use of internet traffic by software and applications installed on the computer. However, with Windows 11, you will no longer need these software, because Microsoft has already integrated it into the system. If you are interested, here is the guide for you.
How to set internet traffic usage limit for software and applications in Windows 11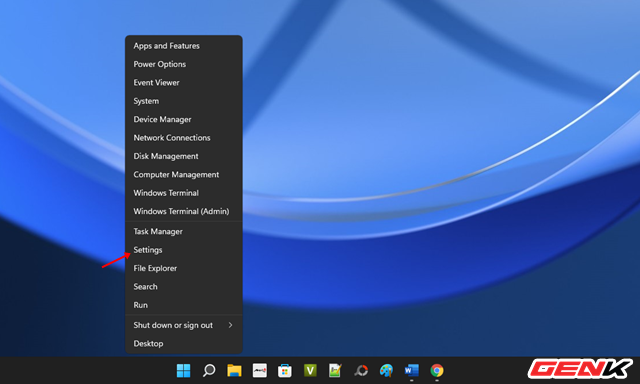 Right-click the Start button and select Settings.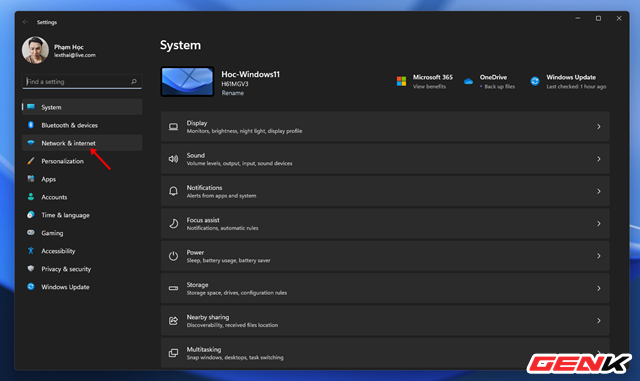 Click on the "Network & internet" section.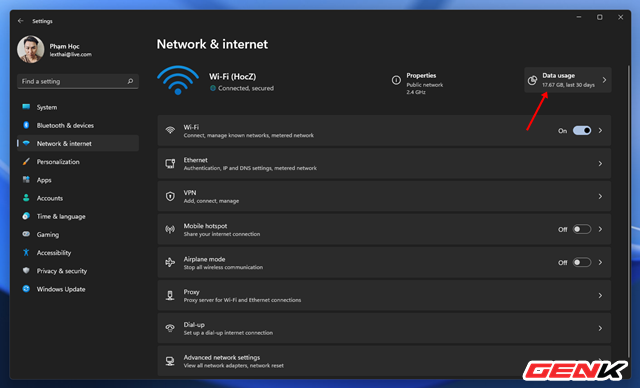 Click on the "Data usage" section.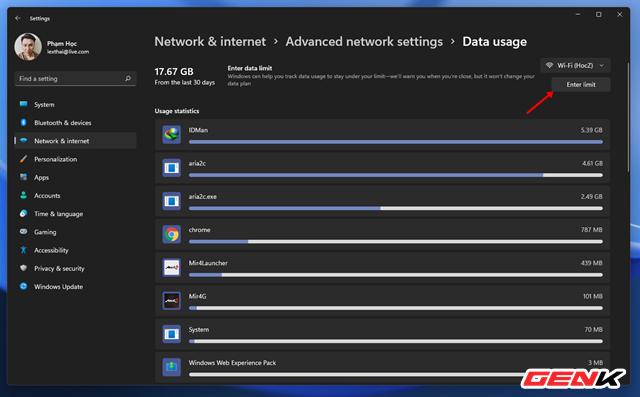 Windows will display a list of internet data traffic that software and applications have used for you to review. Now click "Enter limit".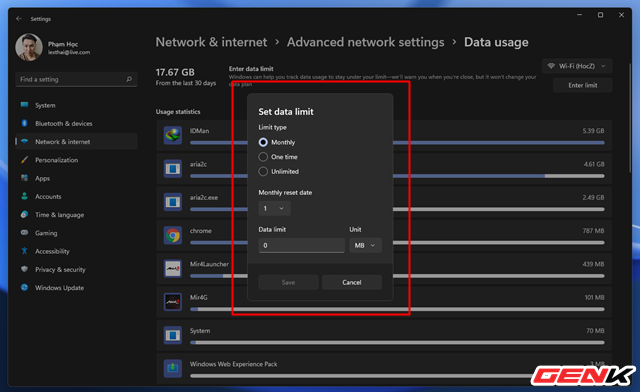 The traffic limit setting dialog box will appear. You can adjust the traffic limit by month, one time or unlimited, etc. values ​​will be in megabytes (MB) or gigabytes (GB).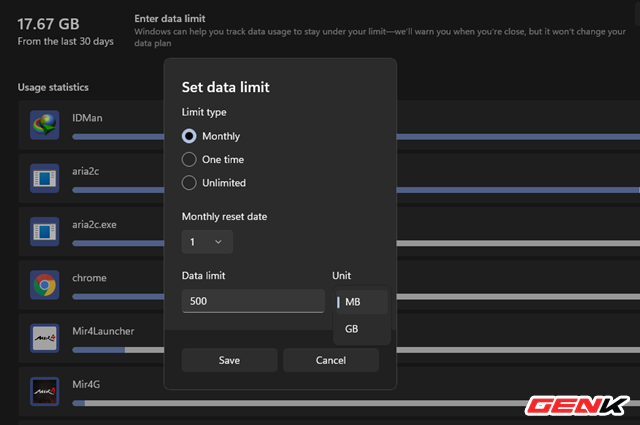 Note that this setting will be shared by Windows 11 for all software and applications, so you need to set it up as appropriate as possible.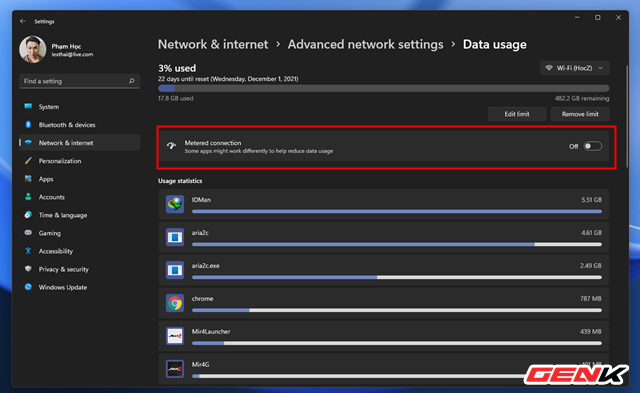 After the setup is complete, the Metered connection option will appear. This is an option that allows you to allow or not allow the system to prevent automatic Windows updates, as well as not allow background applications, etc.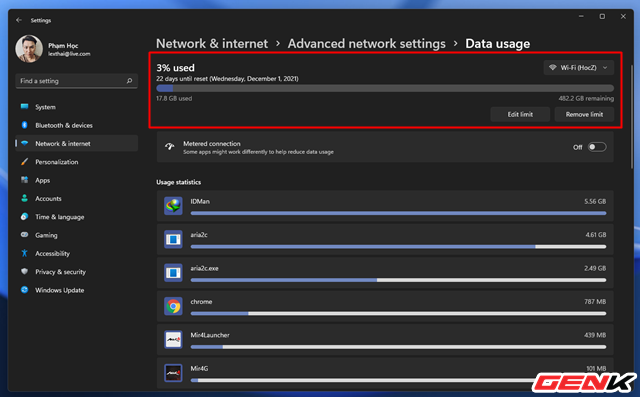 The operating system also performs a summary of the usage and remaining traffic according to the limit you set for you to easily observe and manipulate when needed.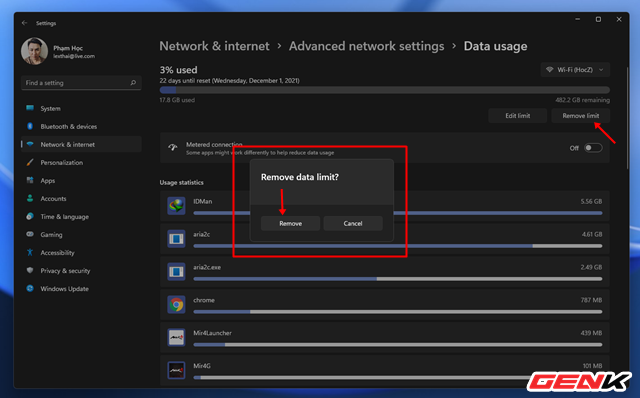 If you want to cancel setting this limit, click the Remove limit > Remove option and you're done.
Great is not it?
.