The cheapest option is not because it is a "fake" product, but because it is being heavily discounted by more than 50%, from 400k to 186k ​​only. This type is suitable for compact models, screen sizes from 13 to 14 inches depending on life. The outer fabric is durable, thick, and water resistant. The inside is lined with felt and cotton to prevent shock in all directions for the Macbook, with up to 6 extra compartments to store all kinds of tools and accessories.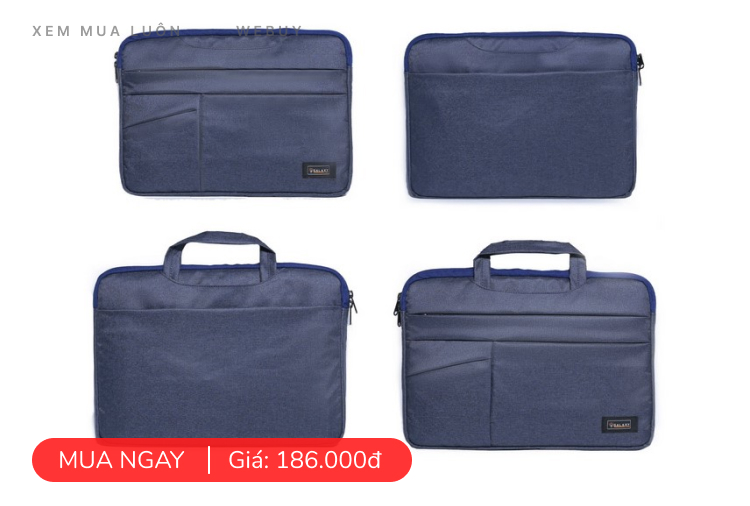 For those using a 14-inch device, you can choose the one below, similar design and material, also with thick cotton lining, waterproof fabric and many additional compartments for personal belongings, priced at only 290k and 3 brown colors , gray and dark gray to choose from.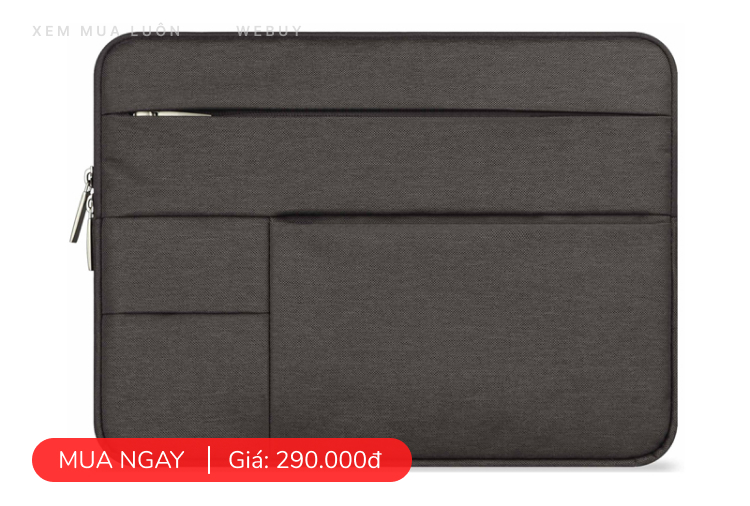 A little more luxurious has a shockproof bag from Targus for 13 – 14 inch devices. This type has an extremely minimalist design, only elegant black tones, few compartments but high-quality textile materials, ensuring durability and effective shock absorption.
Super-dandy in appearance, the Tomtoc Premium Leather bag model costs 1,090 million VND. The product combines a woven fabric layer with a premium leather cover, completely waterproof, perfect thinness but still effective shockproof, suitable for Macbook Pro 15 – 16 inch.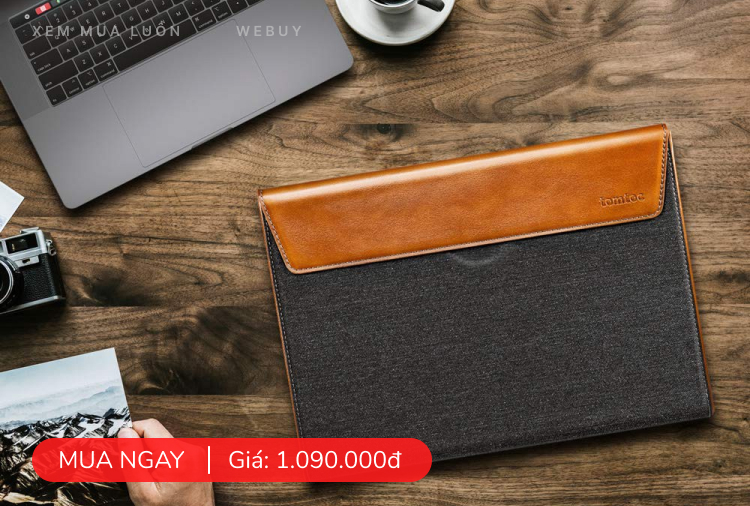 Another high-end shockproof bag model that costs up to 1.2 million but is guaranteed to be worth the money also comes from Tomtoc. This type does not look luxurious, but it has a lot of large extra compartments to store things, from phones, wallets, cards, Macbook chargers, mice … which ensure extremely high shock resistance with super thick padding.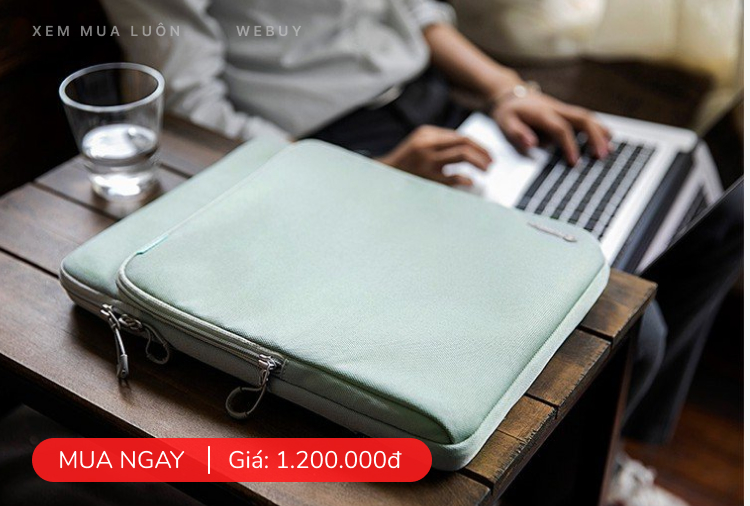 Switching to backpacks, you can buy the model below for 599k, using a durable waterproof fabric, a little detailed design for those who love minimalism. In addition, the product also integrates an anti-theft password lock, a USB connector for backup charging for phones. The weight of the backpack is only 1kg but the capacity is up to 25L, spoiled for storage.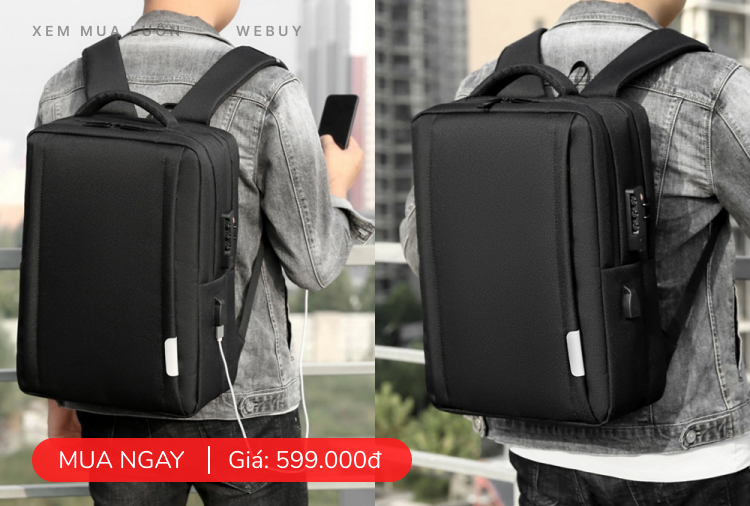 Want a backpack that looks a bit more luxurious, just spend more than 100k to buy this Targus Geolite Plus MultiFit model. It looks so compact but has a huge capacity, can hold a 15.6 – 16 inch Macbook Pro, a soft shoulder strap, a waterproof case, with padding on the back and bottom to ensure that your belongings are always in a safe state.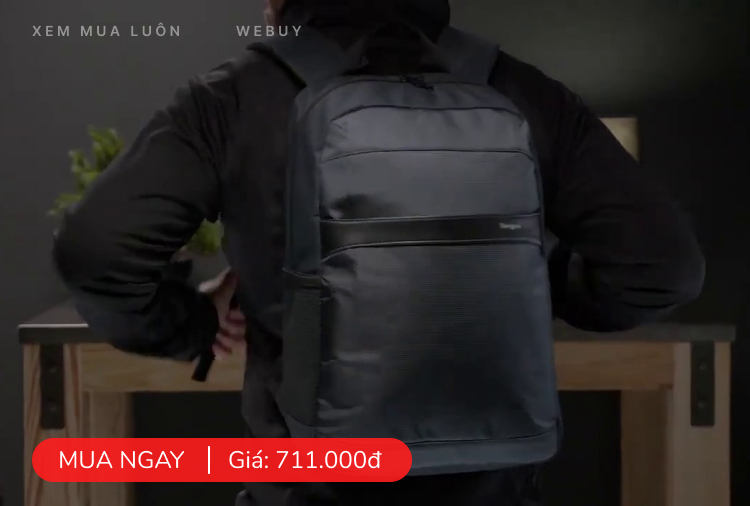 Twice the price of the Geolite Plus MultiFit, we have another backpack model with a luxurious leather finish. In addition to fit a 15.6-inch Macbook, the product also has a smart design that helps to increase the storage volume by one and a half times with a smart zip lock layer, a USB port for charging phones, and a horizontal strap to switch from a school bag to a suitcase. and integrated anti-theft compartment to store wallet, phone on the back.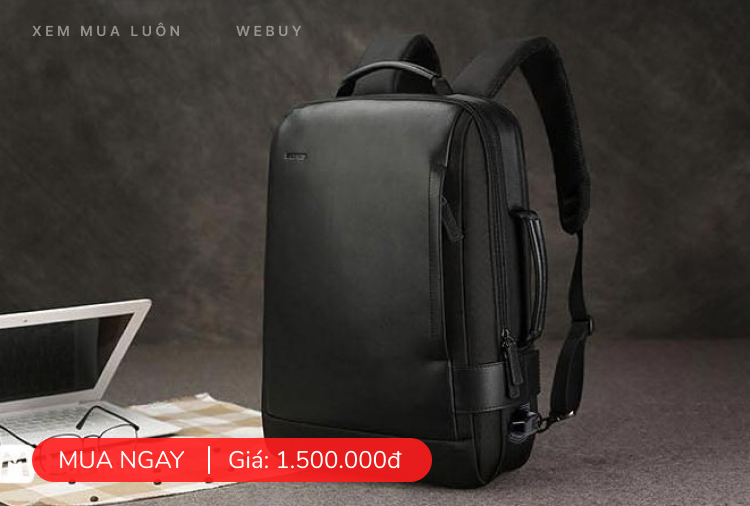 .