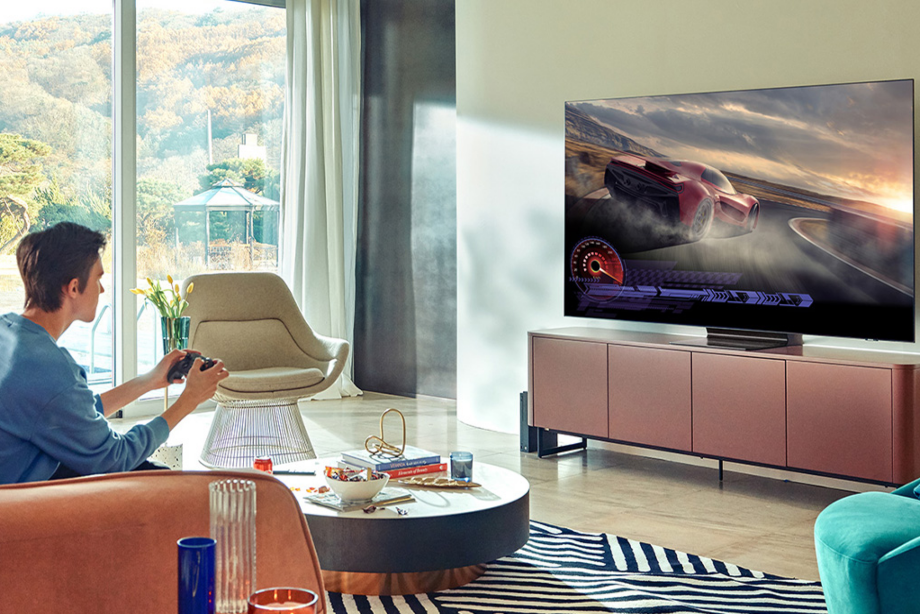 Honored at the CES Innovation Awards for Gaming TVs since 2018, Samsung has maintained its status as the leading TV maker, delivering the ultimate performance for professional gamers to win, and experience. Immersive gaming experience for semi-professional gamers.
This year, Samsung announced Neo QLED as the official technology partner for Global Esports Games in Singapore – the flagship gaming event of the Global Esports Federation and one of the most prestigious gaming tournaments globally.
At the event, Samsung showcased award-winning gaming monitors, most notably the Neo QLED QN90 TV, one of Samsung's best gaming performance TVs. Besides, Samsung also brings a whole line of TVs equipped with special features to enhance the gaming experience to users.
Whether you're a veteran gamer, spending hours practicing Call of Duty: Vanguard or a car enthusiast, exploring the four seasons on Forza Horizon 5, learn more about how to elevate your playing experience. games with Samsung gaming TVs.
For professional gamers looking for the ultimate gaming experience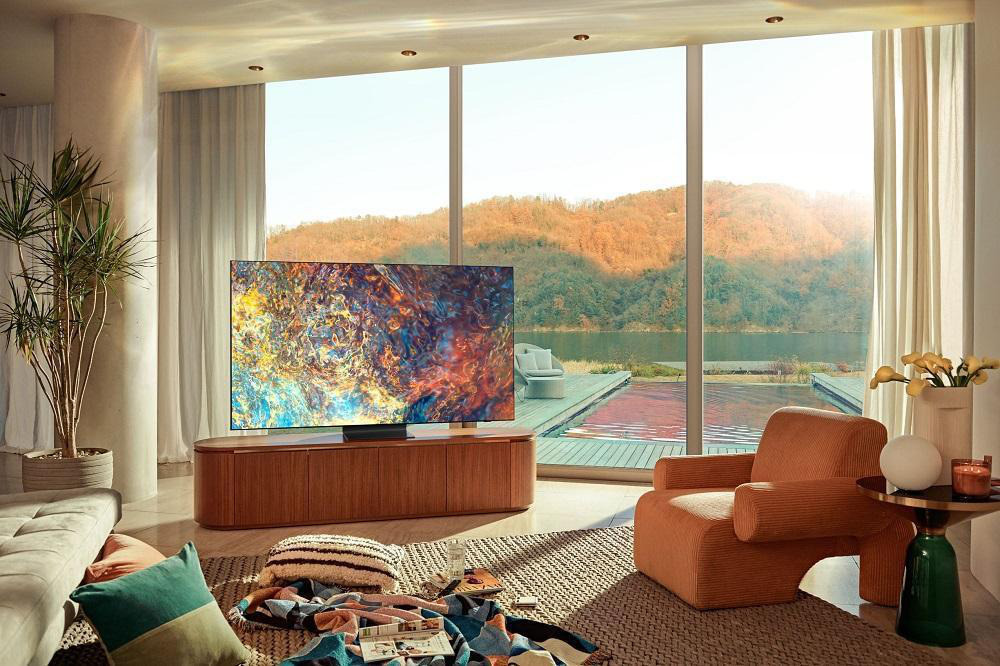 One of Samsung's flagship gaming TVs – the Neo QLED QN90A TV is equipped with industry-leading Quantum Matrix Technology – the pinnacle of super-fine brightness control. This technology precisely controls the Mini LEDs that create on-screen colors, allowing you to enjoy superb detail in all gameplay – even when your character is crawling with creatures. In a pitch black cave!
Few people know that the human eye can see 10 million different colors. The 32x Quantum HDR feature on the QN90A Neo QLED 98″, 65″, 55″ offers a wider color range than conventional monitors, with impressive contrast – just as content creators want.
In addition, the Neo QLED QN90A is one of the first TVs to support AMD FreeSync™ Premium Pro Technology. This technology delivers true HDR gaming, which combines smooth gameplay at the highest settings with stunning HDR visual fidelity and low latency.
At 55 inches and larger, users enjoy an immersive gaming experience with Object Tracking Sound+ (OTS+) technology with built-in speakers that deliver immersive sound to the action at all levels. corners for a whole new 3D realistic sound.
For passionate gamers looking for a decent gaming TV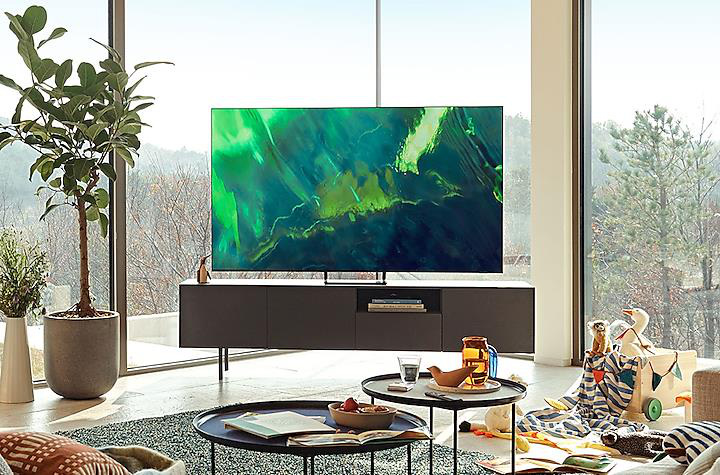 If you're a gamer who enjoys enjoying the advanced features of the QN90A at a more accessible price point, the QLED Q70A is the product for you.
Despite the lower price, the QLED Q70A is still equipped with many of the features found on the QN90A Neo QLED flagship product, such as Motion Xcelerator Turbo+. With special motion enhancements and up to 4K picture quality and 120Hz refresh rate, the QLED Q70A allows players to enjoy super-smooth gameplay, without lag or motion blur.
Other features of Neo QLED QN90A also shared on this TV include Quantum Processor 4K – a powerful processor that optimizes picture quality to enhance content and FreeSync Premium Pro feature .
For recreational game players looking for a new experience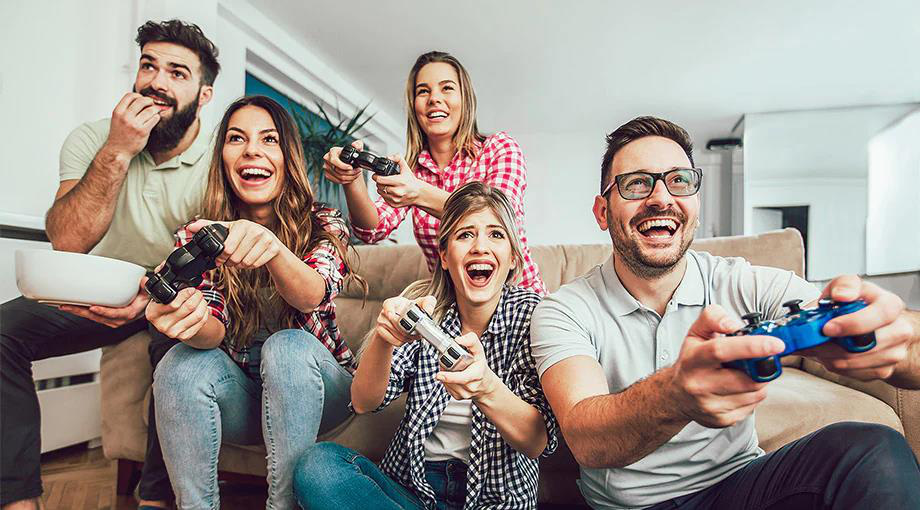 If users play games for entertainment purposes only – like enjoying a FIFA 22 match with friends and family on a Saturday afternoon, for example, the Crystal UHD AU9000 can be considered.
Although the most accessible of the above TVs, the Crystal UHD AU9000 still packs in the top-notch elements with the same features as the innovations found on the flagships.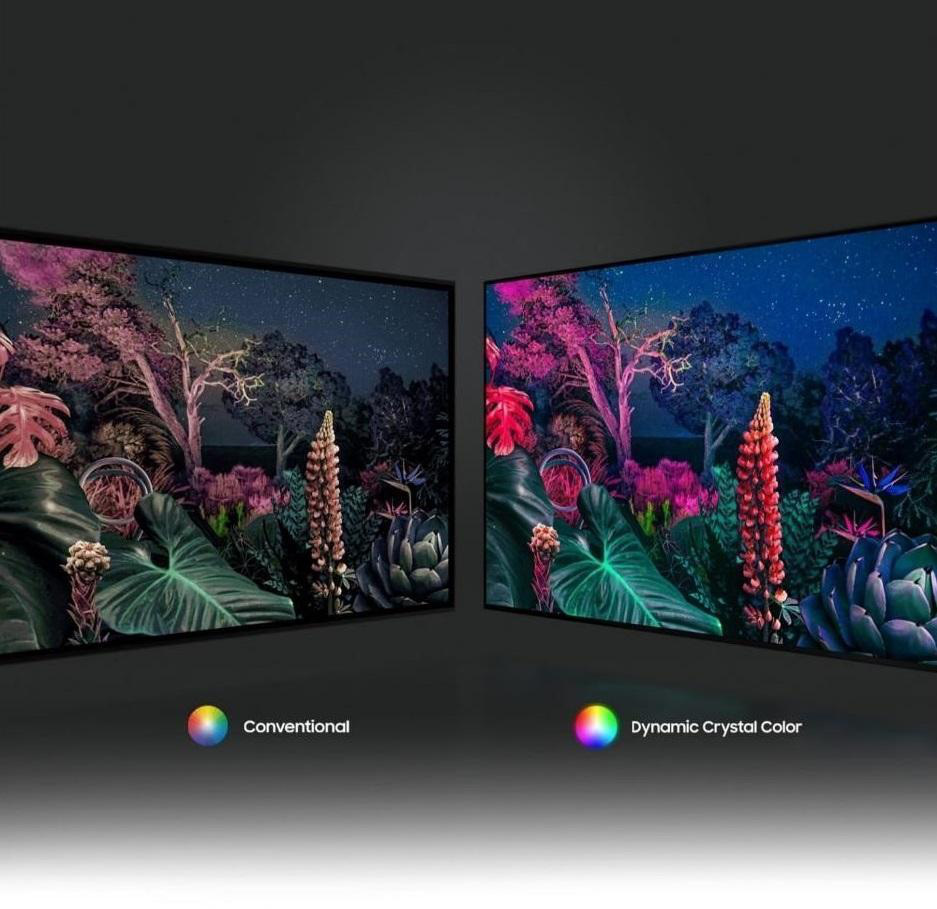 First of all, the TV is equipped with a Crystal Processor 4K chip, which analyzes each low-resolution video scene in detail, then conducts color adjustment, contrast enhancement and HDR.
Meanwhile, similar to the OTS+ feature found in flagship TV products, the OTS lite feature on the AU9000 delivers 3D surround sound enabled by the two virtual top channel speakers generated through algorithms. Samsung's AI.
A plus of this TV is the Multi View feature that lets you watch content on multiple channels at once – allowing you to watch a FIFA22 match or two during the halftime break of a blockbuster football match.
.