Pay delay and pay fraud are very sensitive issues and can lead to a lot of damage in the relationship between employees and the company, sometimes even leading to many acts of blind revenge and lack of sanity. The case below is an example.
In January 2021, the guy Andreas Flaten decided to quit his job at A OK Walker Autoworks, but waited forever, he still did not receive his final salary, with a total amount of 915 USD. Andreas decided to contact the US Department of Labor to report this alleged theft.
As soon as the former employee complained, A OK Walker Autoworks company scattered more than 91,000 coins in retaliation.
A representative of the Ministry of Labor then contacted A OK Walker Autoworks to thoroughly understand the matter and come up with a reasonable solution. However, Andreas' former employer, Miles Walker, was quite unruly at the time and insisted that the company did not owe him a dime. Not sure if it was because of too much bitterness, an hour later, Miles decided to retaliate by scattering more than 91,000 coins over the entrance to Andreas' garage in Fayetteville, Georgia.
It is not known if this somewhat unsavory payment act made the other boss gloat or not, only after that, the government sued him for illegal retaliation. In a complaint filed in Federal Court in Georgia, the US Department of Labor asserts that Miles' actions were much more serious in nature than just revenge for being narrow-minded and petty. .
In the lawsuit, Miles Walker is quoted as saying: "How can this guy (Andreas) be such a disgusting human being? Know what? There is no shortage of coins here. This will be used up for you to see." After spreading the money, Miles even put Andreas' last paycheck on top, as a way of sarcastic, angering his former employee.
Even more remarkable, all of the coins that Miles used were covered in oil, although he has denied doing so. Andreas said that after cleaning, the entrance to his home's garage still has many stains caused by the oil layer.
The coins that Miles Walker used were covered in oil.
And yet, after "committing the crime", A OK Walker Autoworks' website also posted pictures at the scene and claimed that this was their way of fighting the "boycott culture", causing many people not to understand the incident immediately. turned to criticize the US government and Andreas. However, this guy was not too concerned about that issue and said: "They are just like narcissistic children, we just need to ignore them".
In addition, the lawsuit also states that A OK Walker Autoworks "constantly and knowingly" failed to pay its workers overtime. Even those who have to work more than 40 hours/week only receive a fixed salary. Currently, this auto repair company has not yet responded to the lawsuits directed at it.
By March 2021, the allegations of "rubbing" wages, along with the above coin spreading trick, led investigators to decide to take a closer look at the papers and books of A OK Walker Autoworks.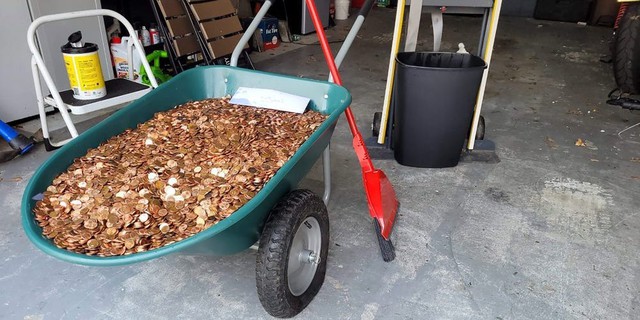 Sharing with Insider, Andreas said he didn't expect too much when he filed a complaint about his last month's salary at this company. However, the drastic action of the government has made him excited again, and is also a valuable lesson for all workers who are in the same situation.
Andreas said: "Don't be afraid, speak up, get help. Do not be silent about this situation, because if you ignore it, it will continue to happen to you and others.".
According to Insider
.