TP-Link Archer AXE200 Omni features four antennas that fold when turned on and automatically rotate around to find and provide the best possible signal to the user.
Necessity and functionality are still quite debatable but this router is sure to be quite entertaining as users move around the room and the router's antenna tracks their movements.
However, the AXE200 is no joke when it comes to its hardware. This router supports tri-band Wi-Fi 6E, adding the 6Ghz band in addition to the existing 5Ghz and 2.4Ghz bands.
The new Wi-Fi 6E has a latency of 2-6 milliseconds allowing users to use this new band for low-latency applications such as mobile AR/VR, gaming, video streaming 4K/8K, etc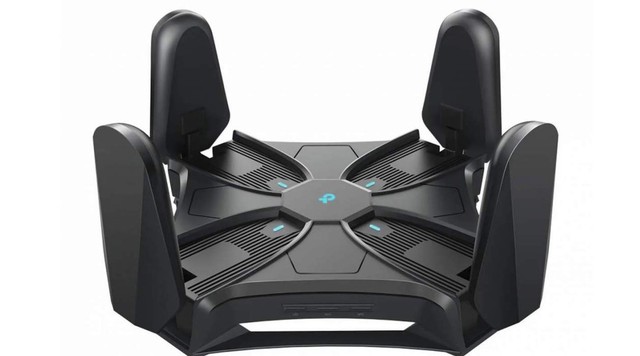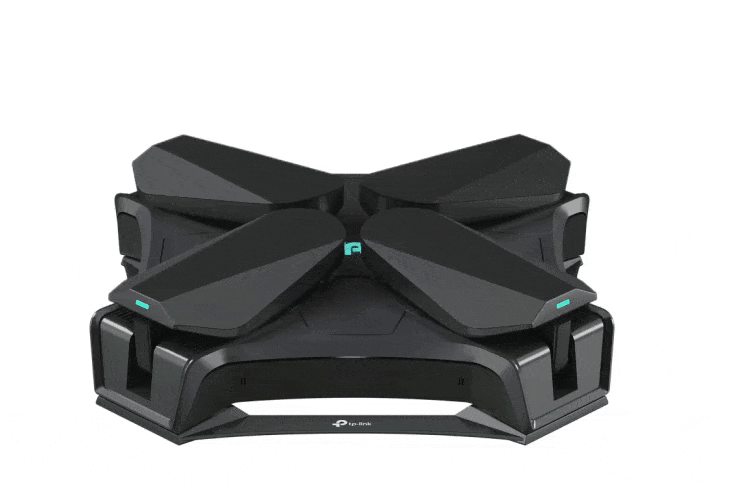 For customers looking for a powerful yet reasonably priced Wi-Fi router, TP-Link is also launching the Archer AXE300 quad-band router with a design quite similar to the Archer AXE200.
The AXE300 features Wi-Fi 6E with two 5GHz (duplicate) bands in addition to the 6Ghz and 2.4Ghz bands. The price of this device is yet to be revealed but TP-link claims it will be available in the market in Q2/2022.
Refer to Gizmochina
.