According to software engineer and cyber sleuth Jane Manchun Wong, Twitter's upcoming editing feature will still leave behind the old post history. According to Manchun Wong, Twitter's editing feature appears to be immutable, which means that Twitter will create a brand new tweet when editing, all the old content will still be preserved and easily viewable. .
"It seems that Twitter's approach to the edit tweet button is immutable. Instead of editing the same tweet (same ID), it creates a new tweet with the edited content, along with a list of previous old tweets."Manchun Wong said in his post on Twitter.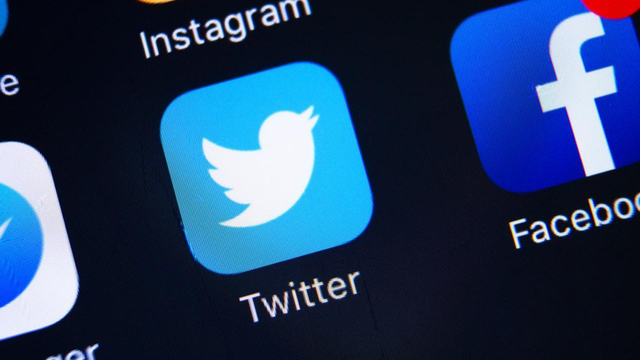 That means after a tweet is edited, it will become a new tweet with a new ID, along with a list of old content when unedited. Viewers will likely see new tweets, as well as old content.
This could be a way for Twitter to address concerns about the abuse of tweet editing feature. Some experts have said that changing the content of tweets can be used to deceive users.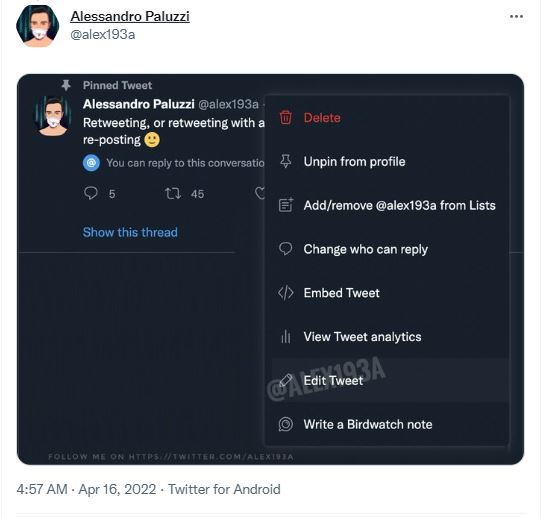 Application research expert Alessandro Paluzzi also shared a screenshot, showing what the edit tweet button will look like when it appears. Accordingly, the edit button will appear in the upper right menu of a tweet. However, this snapshot does not show an edit history view.
Twitter hasn't confirmed it yet, but says it's working on it and will be rolling out tweet editing soon. Originating from billionaire Elon Musk, after buying a large number of shares of Twitter, posted a poll of users about whether to add an edit post button on this social network.
Reference: theverge

https://genk.vn/tinh-nang-chinh-sua-cua-twitter-se-khong-lam-thay-doi-noi-dung-bai-viet-20220418093746816.chn