Bloomberg, citing a source close to the matter, said that Elon Musk had a meeting with Twitter executives on Sunday when the social networking company was "more open" to an offer to buy the company. $ 43 billion of Elon Musk.
The meeting comes days after Musk revealed that he had raised enough money for the acquisition, including being loaned by Morgan Stanley and several other financial institutions. An unnamed source revealed that Twitter is now gradually more open to discussing this deal, different from its previous attitude. The WSJ source even said the deal could end as soon as this week.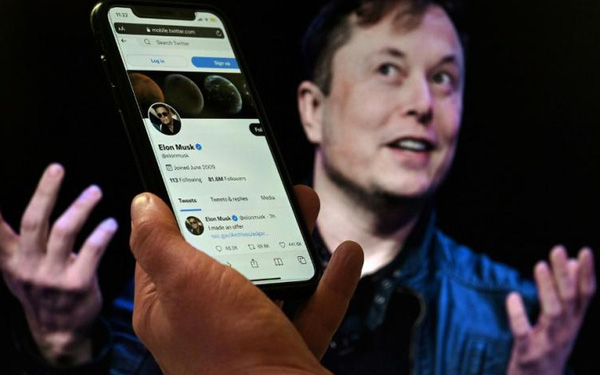 A Twitter spokesperson declined to comment on the matter.
It is known that before the meeting on Sunday, Elon Musk also met with a series of shareholders on Friday to present himself to a few shareholders. The WSJ later reported that Musk had also spoken to Twitter President Bret Taylor in recent days that he would adjust to the $54.2 per share price he offered.
While Twitter recently said it was open to discussing the deal, the board initially countered Musk's proposal by urging shareholders to take the "poison" tactic. The action makes it very difficult for any shareholder of the company, including Musk, to buy company shares that exceed 15% of the shares.
On Friday, Musk made a private presentation to a select number of shareholders through a series of video meetings. Twitter is still estimating its worth.
Since Musk went public with the takeover offer on April 14, Twitter shares have risen 6.7%. Even so, the stock is still trading at 10% below Musk's suggested buy price.
Earlier in a filing with the SEC, Musk revealed that he had received several letters of commitment from banks to finance his proposed takeover of Twitter. But, carrying tens of billions of dollars in debt will cost a lot of annual interest payments.
While Musk plans to raise half of the money from his own cash, he also plans to use a mix of debt and lines of credit to raise the rest of the capital needed to buy any outstanding shares of Twitter. shares he doesn't own at $54.20 per share.
According to the filing, Musk received letters of commitment from banks offering to lend $13 billion if he bought Twitter, with a combination of secured bank loans and bonds. In addition, Musk received a letter from banks offering to lend him an additional $12.5 billion, which would be secured by $62.5 billion of his Tesla stock, or about a third of that. his shares.
Ultimately, the filing said Musk pledged to fund the takeover with $21 billion of his own cash.
But with those pledge letters, it will cost Musk a lot of money to finally be able to close the transaction and keep ownership of Twitter. The potential interest rates detailed in the commitment letter vary from nearly 6% to as high as around 11%.
Based on the different amounts of debt Musk will raise to fund the transaction, Bloomberg's Matt Levine calculates that the world's richest person will have to pay around $1 billion in annual interest. Additionally, there is a risk that if Tesla's stock price falls, Musk will be forced to give up more of his shares as collateral.
Given that Musk is less concerned with Twitter's underlying bottom line and more concerned with the platform's freedom of expression and censorship issues, it's unclear how well the company will perform financially under him. owned by Musk. Any drop in Twitter's profits will likely mean Musk having to pay his own personal pocket money to pay off his annual interest debts.
Given Musk's typical personality, though, he probably doesn't mind these issues.
"I didn't buy Twitter to make money," Musk said in a recent TED interview. "My strong intuitive sense is that it is extremely important to have a public platform that is fully trusted and inclusive. I do it for the future of civilization, not the issue. economic subject".

https://cafebiz.vn/twitter-quay-xe-dong-y-ban-minh-cho-elon-musk-thoa-thuan-se-ket-thuc-ngay-trong-tuan-nay-20220425103437016.chn