Reuters reported that the news that Tesla CEO Elon Musk had a seat on the Twitter board caused some employees of this social network to panic. They are concerned about content moderation.
Within hours of the surprising news that Elon Musk was holding the largest stake in Twitter, controversy began to erupt on the social network, calling for the reopening of Donald Trump's account. The former US president was banned from Facebook and Twitter on January 6 after the riots at the Capitol.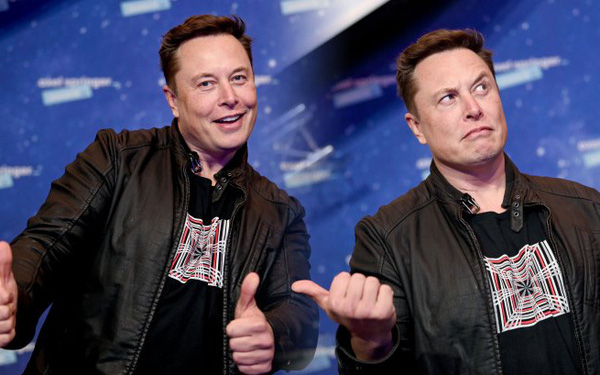 "Elon Musk is now Twitter's largest shareholder. It's time to drop all political censorship. Bring back Mr. Trump."said a person named Lauren Boebert.
Although the board hasn't made any decisions, four Twitter employees told Reuters they were concerned that Musk's ability to influence the company's policies on infringing users and content. toxic content.
When Musk is on the board, employees say that his personality and views may interfere deeply in social networks in the future.
During Trump's account ban by Facebook and Twitter, the billionaire tweeted that many people may not like the fact that US technology companies act as "arbitrators of free speech".
Musk's intentions
Musk has not specified what he wants to do as a Twitter board member. However, a week before Musk revealed he owns 9.1% of Twitter, he created a survey asking his 80 million followers if the social network adheres to free speech rules. Most people answer no.
The aforementioned Twitter employees pointed out that Musk's history of using Twitter is to attack and criticize others. In 2018, Musk was criticized when he accused the British diver who helped save children trapped in a cave in Thailand of being a pedophile.
Musk later won the legal case against the diver.
When asked about the matter, a Twitter spokesperson reiterated their previous announcement that "the board of directors plays an important advisory role and reflects a role across the entire range of the company's offerings". However, day-to-day operations and decisions are made by Twitter employees and management.
"Twitter is committed to fairness in development and compliance with regulations and policies."
Several other employees told Reuters: "I find it very difficult to believe the board doesn't have any influence. Otherwise, why would Elon Musk want to sit on the board?"
However, there are also a few employees who say that Musk's involvement can help speed up new features and new product launches, and provide a new perspective because he is an active user. of Twitter.
Musk and Tesla were not immediately available for comment.
The Twitter board is more prominent in Twitter's internal business discussions than other tech companies. The reason is because unlike Meta, the parent company of Facebook, whose founder and CEO Mark Zuckerberg controls the company through a two-tier stock structure, Twitter does not, making it easier for investors like Musk. participating in administrative activities.
Source: Reuters

https://cafebiz.vn/nhan-vien-twitter-lo-so-khi-chi-trong-1-tuan-nhan-tin-elon-musk-thanh-co-dong-lon-nhat-roi-co- ghe-trong-hdqt-20220408140033645.chn