"Is Google trying to play me?" The former president asked friends and advisers in the weeks since the launch of Truth Social. His comments were reported by Rolling Stone.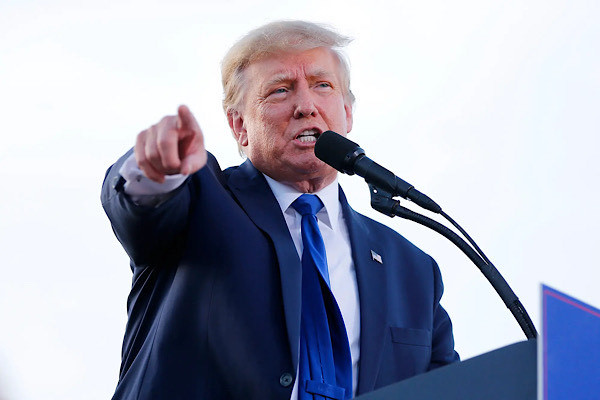 Truth Social is a private social network founded by Mr. Trump, created as an alternative to Twitter after his account was banned due to the Capitol riots on January 6, 2021.
The app is only available on Apple devices. As of May 19, Truth Social cannot be downloaded by Android users, who control nearly 70% of the global operating system market and 42% of the US market.
In fact, Truth Social is not accessible on Android devices as it has yet to submit the necessary paperwork for approval on the Play Store.
This is not the first time Mr. Trump has spoken out on the issue. Last month, the former President repeatedly mentioned that Truth Social was banned by Google. He questioned whether the company was trying to mess with him.
"What the hell is going on with Google?" Trump asked associates on another occasion.
Devin Nunes, CEO of Truth Social's parent company Trump Media & Technology Group (TMTG), expects the app to be available on web browsers by the end of May. Mr. Nunes also said Truth Social has yet to be approved. to launch in the Google Play store for Android devices.
According to Sensor Tower, since its launch, Truth Social has been downloaded about 1.4 million times, but the platform has always encountered technical problems, and key executives have also left. Availability in the Google Play and Apple App stores is key to app scalability.
Mr. Trump once insisted that he would not return to Twitter if Elon Musk came to power and reopened his account. The source said the former president remains attached to Truth Social, but is polling allies on whether he should join Twitter before potentially running for the White House in 2024.