As a response to Chinese President Xi Jinping's call to build a new system for "common prosperity", a Chinese social network has decided to ban the posting of illegal acts. show off his wealth on his page.
On Thursday, Xiaohongshu, the social network seen as China's version of Instagram, said that between May and October of this year, it flagged more than 8,700 posts and punished 240 accounts. account for flaunting their wealth. However, the platform did not specify what action was taken against these accounts, only emphasizing that it has improved its artificial intelligence algorithm to more accurately recognize bragging posts. .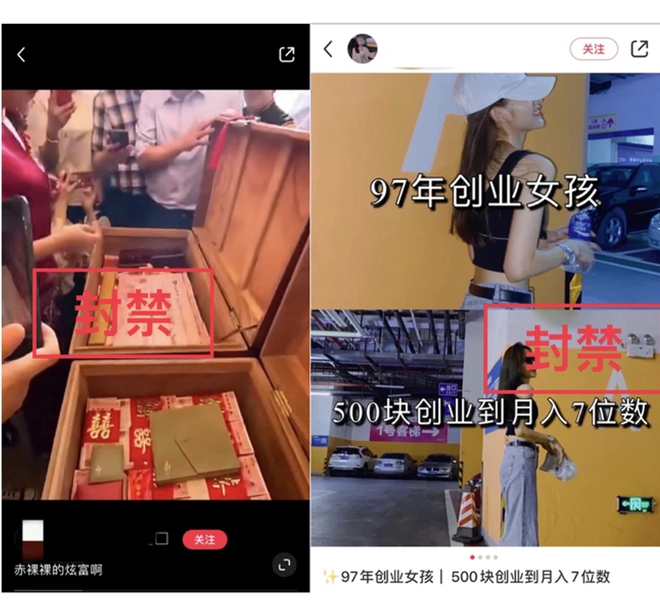 Contents showing off on Xiaohongshu are being labeled with warnings and blocked from being displayed
Even according to Xiaohongshu's newly updated and effective community standards from April, users are required to "avoid bragging about your ability to consume beyond the average person".
Founded in 2013, Xiaohongshu has attracted about 160 million monthly users, mostly women, who often share lifestyle content, including makeup and skincare tips. and fashion through short clips, livestreams, photos and posts.
Therefore, the platform hosts a large amount of content about the purchasing process and consumption decision, so according to a representative of Xiaohongshu, the decision is "a good way to judge if (showing off) is a good thing".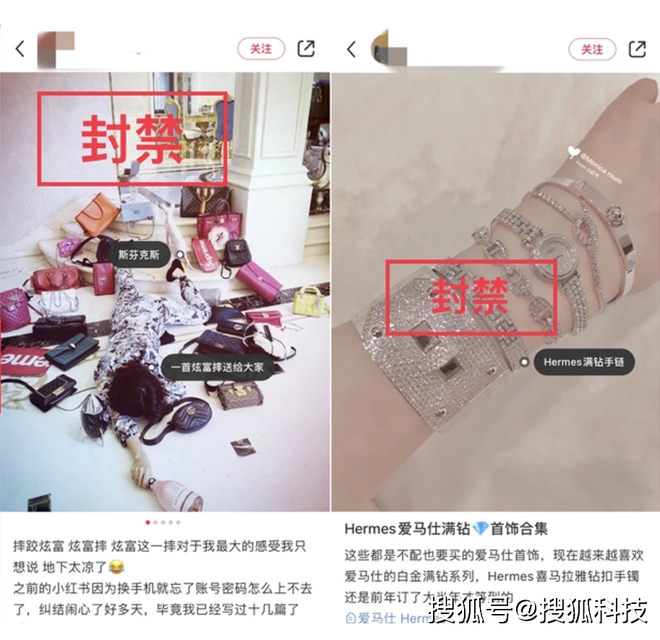 The social networking app has long been seen as associated with exaggerated content, and most recently last month, it was heavily criticized after it was discovered that some users were using its filters. it to over-edit or misrepresent posted attractions. Xiaohongshu then apologized, saying they agreed.true sharing", and advises users to avoid excessive embellishment in their posts.
This move by Xiaohongshu is similar to a new campaign launched by China's top cyber regulator in May, which recommended social networking platforms to prevent acts of bragging about their identity. Wealth, luxury, and hedonism can negatively affect adolescent development.
But even before this campaign was launched, since March of this year, Xiaohongshu has announced moves to prevent boasting by banning more than 2,300 accounts on suspicion of "deliberately flaunting wealth. and malicious calculations." Last month, two Chinese short video platforms, including Douyin and Kuaishou, also announced the banning of thousands of accounts for flaunting their wealth.
China's internet giants pledge to rein in wealth-laden content on their platforms as the country moves toward "common prosperity" and income redistribution goals. The gap between rich and poor has been widening in this country for more than four decades as China rose to become the world's No. 2 economy.
Refer to Sixthtone
.