Hybrid working – The trend of working "shifting"
From "work from home" to respond to the Covid-19 pandemic situation, we have gradually transitioned to a new model with flexible working time allocation at home. and the company, called "hybrid working". The world's leading technology companies such as Microsoft, Google, Facebook … are all applying this form to encourage employees to improve work productivity, find joy at work, as well as balance their lives. live effectively.
Balancing public and private time, not because of work, but to lose youth, also known as "work-life balance", which we still keep in mind thanks to "hybrid working" that has the opportunity to materialize. The trend of working shifts, no need to be at the timekeeping company at 8 am and wave goodbye to colleagues at 6 pm creates new excitement, especially for young people. So, what tools do you think you need to prepare to adapt well to the times?
Preparing for the trend of shifting work
First, prepare a steel spirit to be ready to adapt to the change from a fixed working environment to a flexible one, arrange your work and leisure time as scientifically as possible. To do this, you cannot lack a "delicious" laptop. One of the typical super products that young people evaluate and choose as a companion on all roads "hybrid working" is the LG gram. Screen ratio 16:10, LG gram is considered to create a new trend for laptop display. Last year, the LG gram 2021 also won an absolute victory at the prestigious Tech Awards and Exquisite polls thanks to its almost absolute advantages in display images, design and functions.
Notably, LG's laptop model allows you to move easily when it weighs just over 1kg for the 16-inch version. LG gram with an ultra-thin design demonstrates incredible toughness through a frame made of magnesium alloy with the advantage of being light but very sturdy. The product is developed based on military standards, providing peace of mind for users even when traveling a lot, using in many different conditions.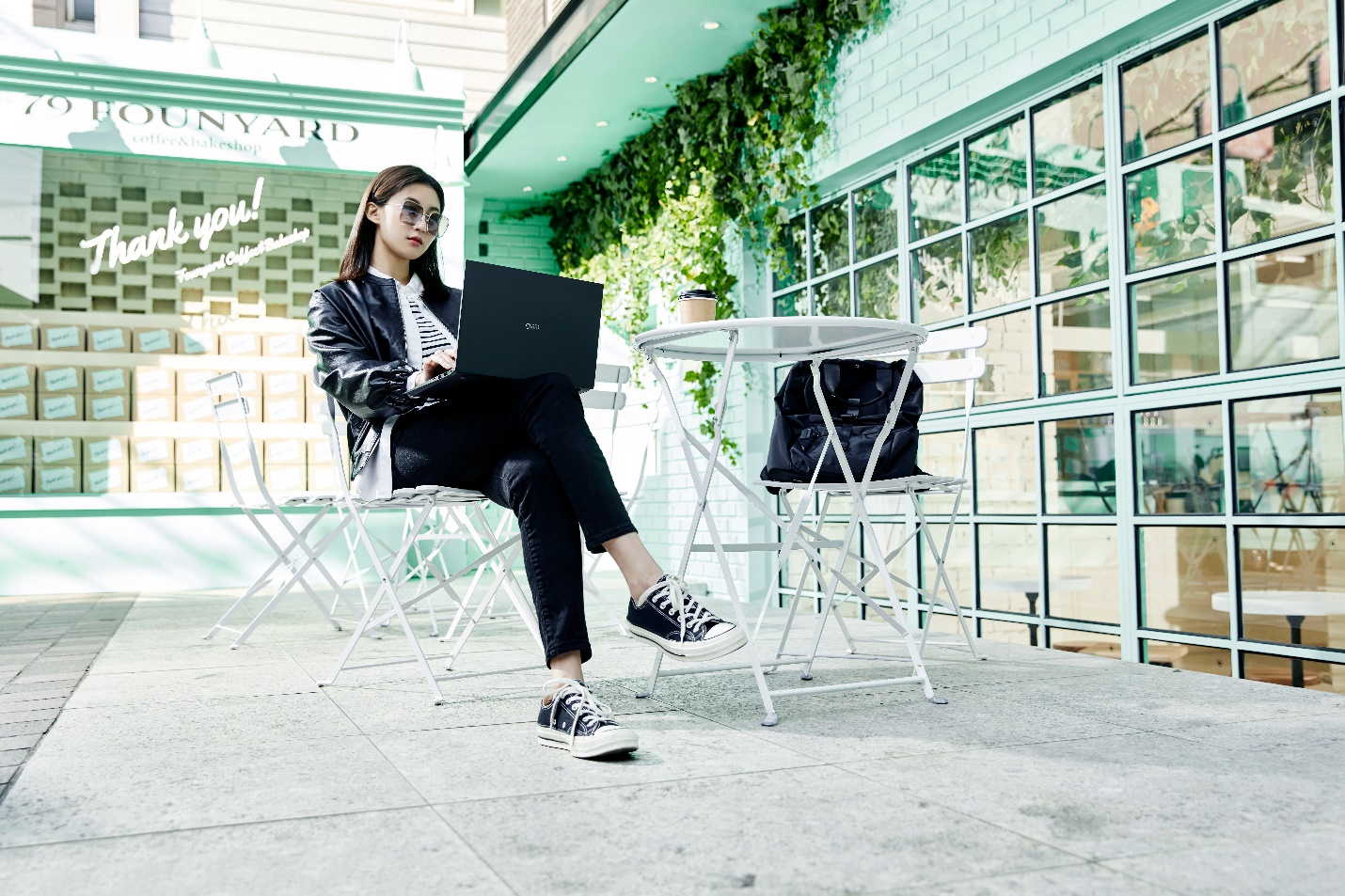 Emphasizing mobility, LG gram 2021 won Best Laptop 2021 thanks to its trendy design and technology suitable for today's hybrid working trend.
In addition, the LG gram 2021 also scores points thanks to its outstanding configuration, meeting all the needs of handling work as well as entertainment. The 16-inch Quad HD screen is sharp, providing a spacious, optimized workspace thanks to the ultra-thin bezel design. An 11th Gen Intel® Core™ processor with Intel® Iris® Xe graphics, LPDDR4x 4266MHz RAM and a PCIe NVMe M.2 SSD delivers outstanding performance for all tasks. The rush of mails filling up the mailbox space is no longer your obsession because LG gram has neatly solved everything to do in a split second, removing barriers: hang up, no network access, lag.etc.
Especially, for young people doing design work, the WQXGA (2560×1600) resolution of the machine provides a sharper and more realistic image, helping you to freely wave in your own creative space. With DCI-P3 color coverage selected as the industry standard for cinema and graphic design, LG gram is a worthy tool to help you produce better quality picture/video clips, capable more realistic color reproduction. In addition, the upcoming LG gram 2022 screen without reflections will make it easier for you to focus on your rendering product without worrying about being interrupted when working outdoors.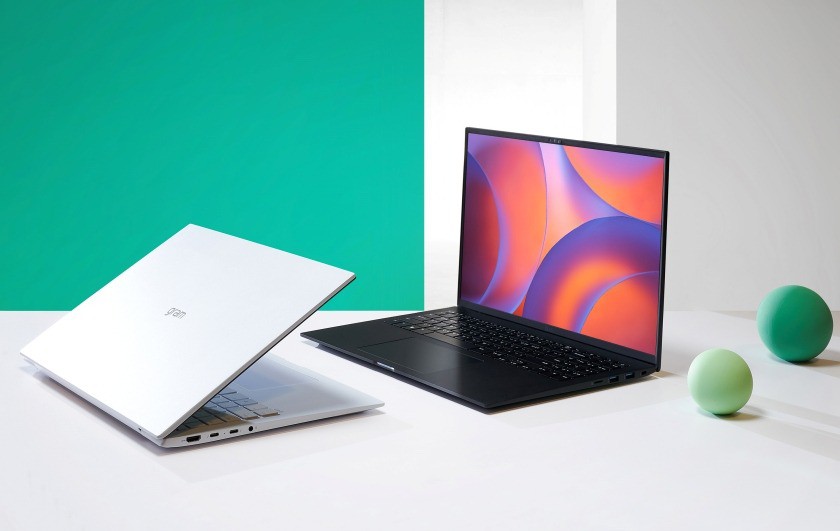 The "god of war" LG gram 2022 will be released in the near future with many trendy colors, a strongly upgraded configuration that will help you solve it quickly according to the criterion "today's story is not for tomorrow".
For moments of "online gathering" with colleagues, the double-three-part blur cam makes you lose the inspiration to share opinions and ideas. Don't worry, LG gram 2022 with Full-HD webcam will help you see every nuanced expression on your boss's face to promptly "turn the car" if needed and come up with super creative solutions. In addition, to solve the worry about battery life, LG gram provides up to 22 hours of continuous use power on a single charge, giving you the freedom to work and play all day long.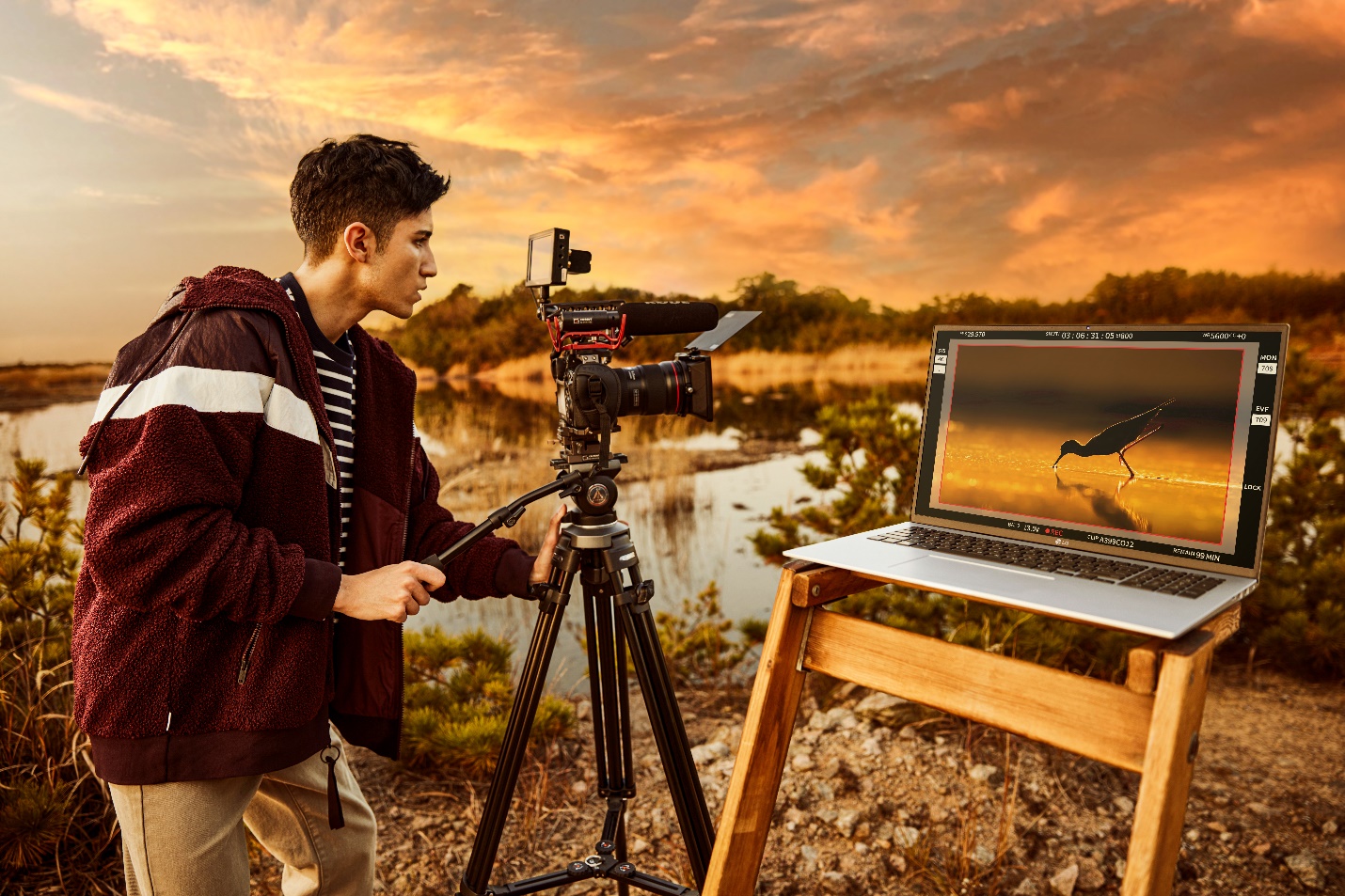 LG gram is equipped with many convenient connection ports: 2 Thunderbolt 4 ports, 2 USB Type-A ports, HDMI, microSD card reader and headphone jack, built-in Wi-Fi 6E and Bluetooth 5.1 adapter.
LG gram must be an indispensable device to adapt well to the era of "hybrid working" and also let young enthusiastic souls accelerate to conquer new achievements. It is known that the upcoming LG gram 2022 version will have many colors to match their own style for young people to freely choose. Try experimenting with LG gram to understand what it's like to be the best – what it's like to play, friends!

https://genk.vn/top-dau-sieu-pham-cong-nghe-giup-theo-duoi-xu-huong-hybrid-working-20220423103857005.chn