The advent of robot vacuum cleaners has made many women (and brothers) feel relieved and happy when they can reduce a part of housework that easily causes "spine pain". This is also one of the reasons you should buy a robot vacuum cleaner that we want to mention below.
1. Save effort, no need for manual operation
Robot vacuum cleaner can work independently, you only need to control it through the app on your phone. That means, you will not need to move, bend over causing pain like traditional cleaning or sweeping.
Or simply one day you get sick, the house will always be clean thanks to this smart cleaning assistant.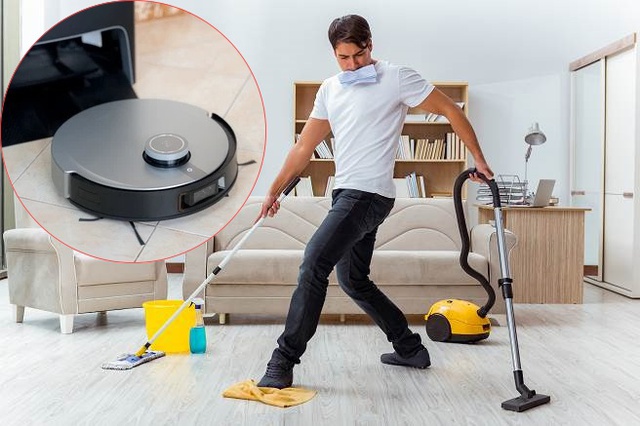 2. Save time
A large house is really nice, but cleaning the house will be several times more tiring than a house with a modest area. Even cleaning the floor can easily take up to an hour. At this time, a robot vacuum cleaner will help you "profit" for a good amount of time instead of having to focus on manual labor. You will have time to play one more game, warm up your love for a husband and wife or simply sleep more.
3. Various cleaning modes can be adjusted
In the house, there will be some areas of the floor that are easier to get dirty than others. For example, the kitchen floor is easy to get greasy, food crumbs or the living room often has a lot of dirt, pet hair… Robot vacuums with the ability to detect the amount of dirt and debris in a specific area will help them. automatically improve cleaning efficiency.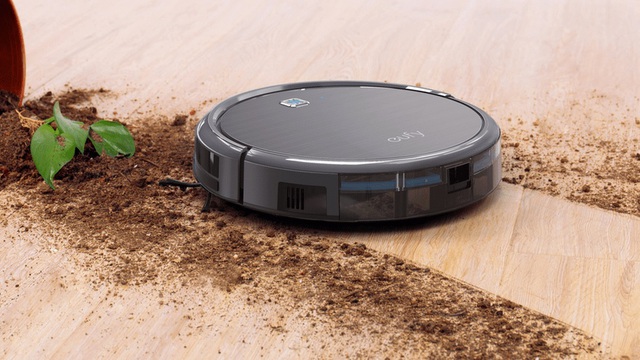 4. Can clean the floor when you're away
On long-term business occasions, going home to celebrate Tet for a whole month…, you won't need to worry when you return home, you will find that your home becomes a place to be, dust flies all around, the floor accumulates dust as thick as a centimeter when you have a robot vacuum cleaner. Because many modern machines can now be scheduled to operate extremely conveniently.
5. No maintenance required
Compared to handheld vacuums, today's modern robot vacuums are mostly made from high-quality materials, built to serve you for a long time, so they don't require much maintenance. need to take the time to change the trash bag periodically, or more diligently, clean the trash/dust bin. These are the only two maintenance tasks required to ensure the longevity of the machine.
Quick suggestion for choosing a quality robot vacuum cleaner
Currently, the market has many popular brands of robot vacuum cleaners with a variety of options, with prices ranging from a few million to about 30 million. Depending on the price, the product will have different technology, suction power, and battery capacity.
The average suction power of robot vacuum cleaners in Vietnam is currently around 1500 – 4000Pa. Products with the highest battery capacity belong to brands such as Xiaomi Roborock S7, Ecovacs T8Aivi, especially the Eureka NER800 series with a battery capacity of up to 4000mAh. In terms of technology, many robots are now equipped with additional functions to meet the maximum user requirements such as vibration cleaning, automatic floor recognition…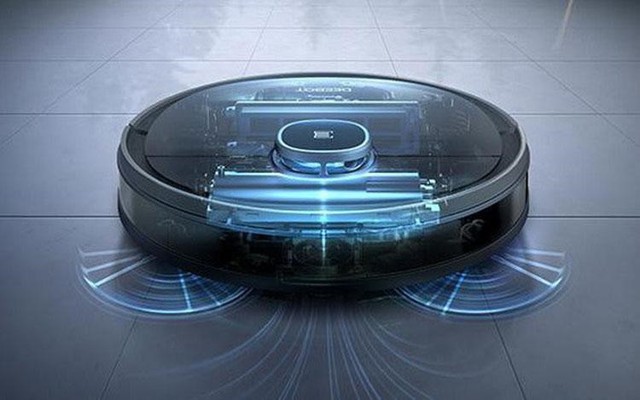 It is recommended that you prioritize those with high battery capacity to meet cleaning time on large floor surfaces, strong suction to thoroughly handle fine dust and many types of hazardous waste (glass crumbs, screws, etc.) ). In terms of technology, of course, if conditions permit, a robot vacuum cleaner cum mop will be the most labor-saving item worth buying, if it has a vibration mopping function, the cleaning effect will be more thorough.
With the above criteria, we suggest you to refer to Eureka NER800 vacuuming and mopping robot – a high-end product line from Midea's sub-brand with a series of outstanding advantages below: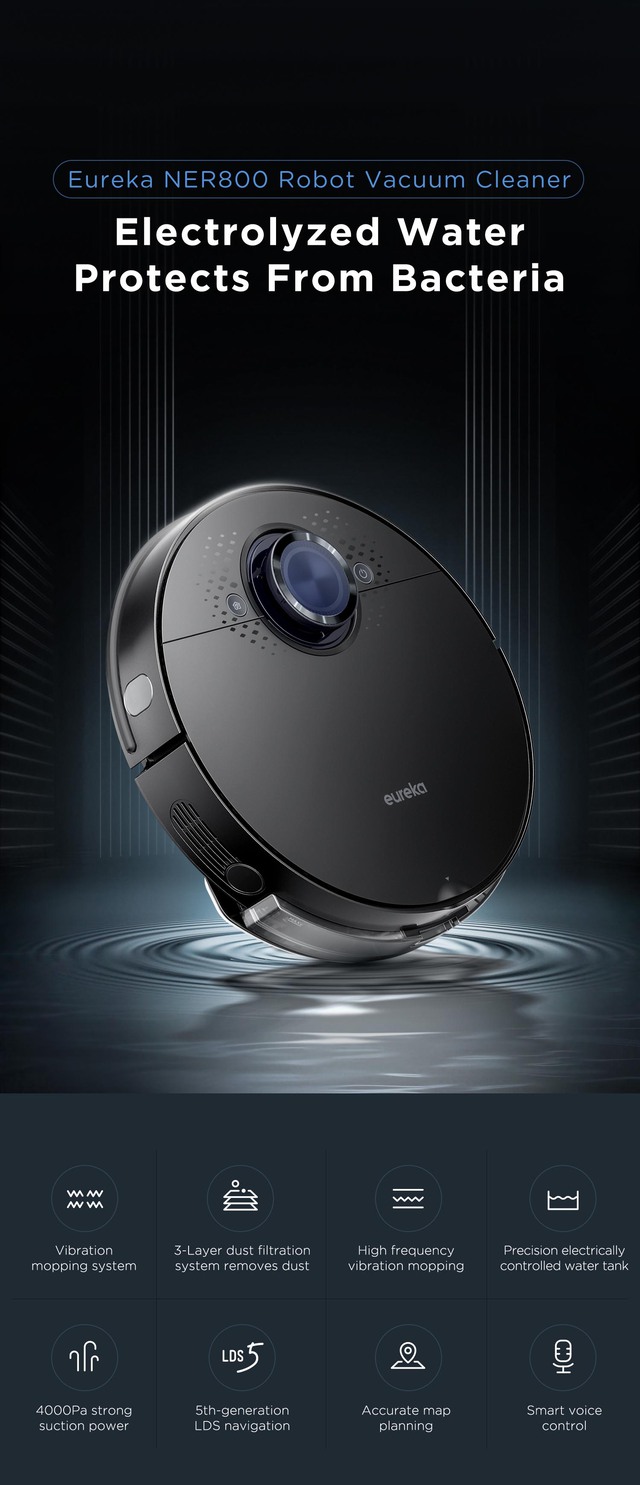 – Strong suction power up to 4000Pa, with 2 sweeping brushes, 1 rotating brush, automatically increasing the suction power when going on the carpet.
– Battery capacity up to 4000mAh, can be used for an area of ​​​​up to 200m2.
– The mop set vibrates 500 times / minute, integrated with an electrolytic disinfection system for water, giving a much better cleaning ability than robot lines that only drag wet rags.
– LiDAR sensor system quickly scans the map, area and infrared sensors identify objects, avoid falling down the stairs.
– Create room maps quickly, identify different spaces in the house.
– Application to control via phone, timer, fine-tune cleaning modes.
– Large dust box, can be used for a few days to a few weeks before needing to be removed and dumped.
– The water tank of the vibrating wiper can kill 99.9% bacteria, effectively limiting mold and mildew even if the rag is not washed for a long time.
– Comes with 2 separate sets of cleaning cloths.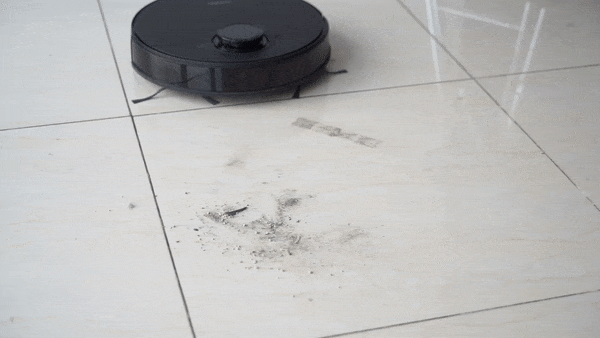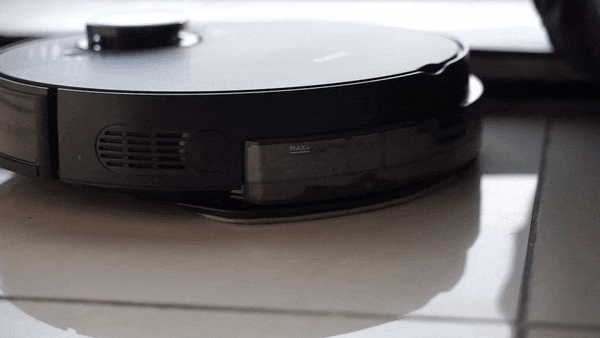 In the near future, the Eureka NER800 vacuuming and mopping robot will be brought back to Vietnam to serve consumers. The price of the product has not yet been announced.

https://genk.vn/top-5-ly-do-ban-nen-sam-robot-hut-bui-cho-gia-dinh-ngay-bay-gio-20220417212445231.chn