TINECO is officially present in Vietnam from September 2021. Possessing such an impressive achievement, this brand promises to "rock" the BLACK FRIDAY* shopping festival (the biggest annual shopping occasion falls on last Friday of November).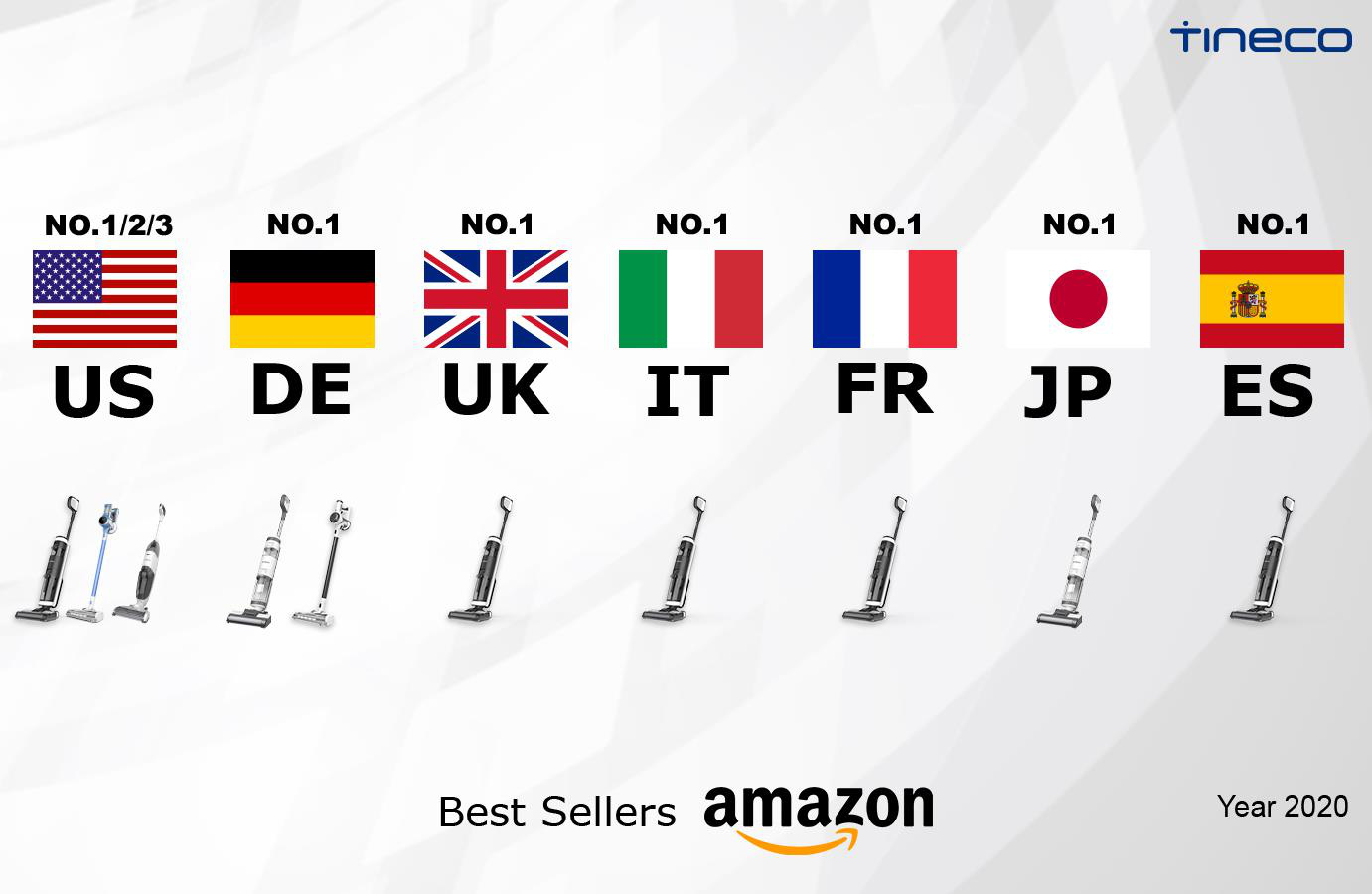 What makes TINECO's success?
What has made TINECO stand firm in extremely demanding markets such as Europe and North America? One of the advantages that conquers users of TINECO products is their usefulness, versatility and ease of use.
The hustle and bustle of modern life makes people busy with many things, less and less time for themselves, and less and less for family and loved ones. With such a budget, will we still have time to clean the house or take care of the family's nest in the best way? Therefore, TINECO has seriously invested in technology research to optimize the performance of home cleaning equipment, cutting down on manual labor time. Since then, TINECO products have been born and revolutionized daily cleaning.
One of the brand's most successful recent product lines is the Pure One cordless vacuum cleaner, launched in 2019. This product redefined home cleaning with intelligent vacuum sensor technology. at the very first time it was launched on the market. Next, TINECO also launched the Floor One line of wireless smart floor cleaning machines with the ability to Sweep, Suction and Mop in just 1 STEP, quickly cleaning up dry and wet dirt such as tea, porridge, milk tea. , raw eggs, ketchup…relieves a lot of pressure from having to deal with the "battlefields" after every adult party or child's mess.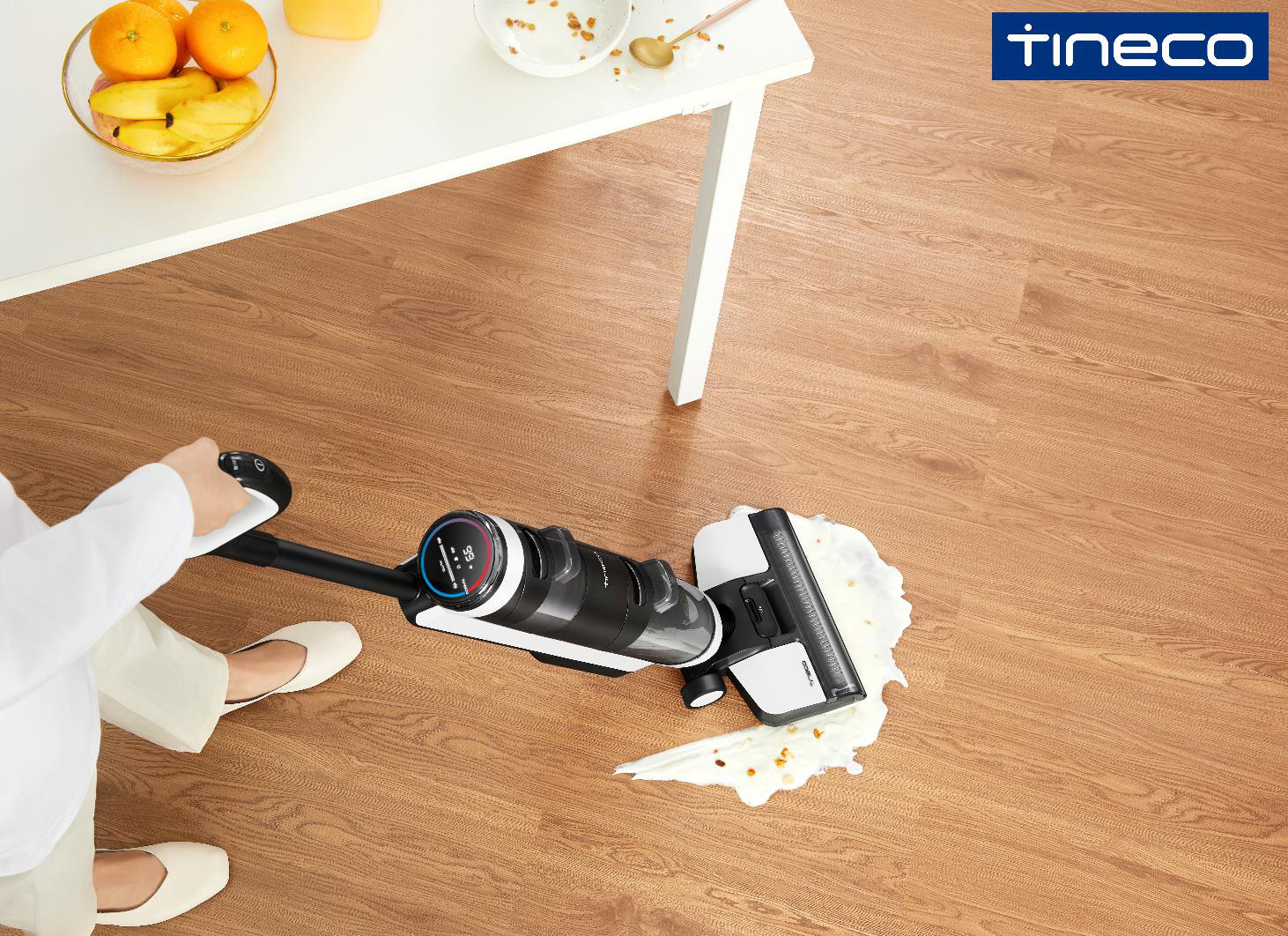 Neatly handle the "battlefields" in just 1 STEP with the smart floor cleaner TINECO
Continuous improvement, your excitement is the driving force of TINECO
With many new improvements compared to traditional cleaning methods, TINECO Floor One series floor cleaning products give users a feeling of excitement when cleaning up messes in an incredibly simple way. Floor One series scores with a combination of vacuuming and mopping, automatically detecting and treating dirt, cleaning and drying quickly. Smart iLoopTM sensors allow the device to self-control water flow and suction, intelligent battery management and self-cleaning rollers. The device operates smoothly, combined with an intuitive interactive display.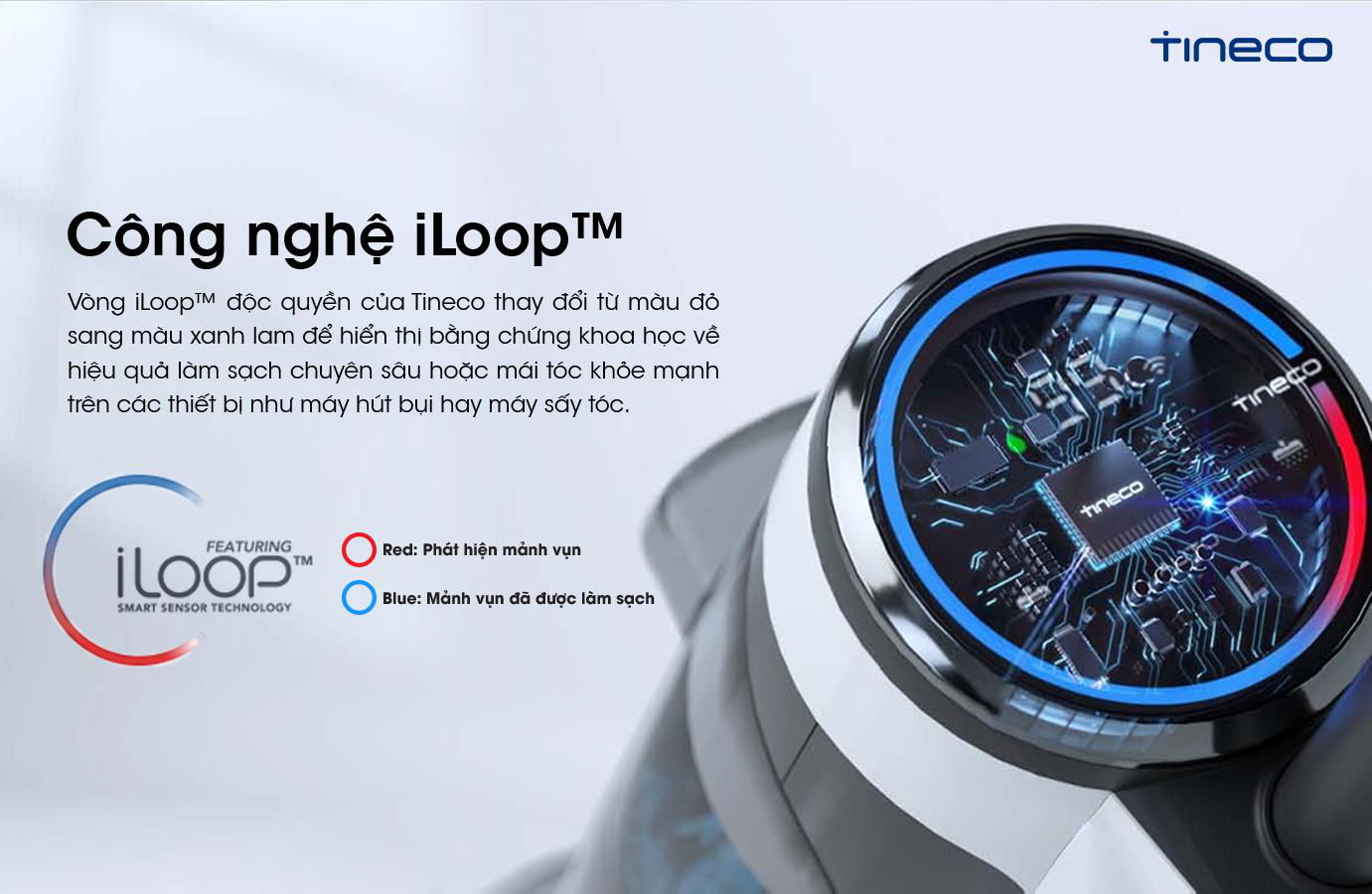 Exclusive iLoopTM technology from TINECO brings a new and exciting feeling when performing cleaning and housekeeping tasks.
Since its establishment 20 years ago, TINECO has had 754 patents and 577 technology trademarks registered at home and abroad. The brand was also voted as one of the "top 10 enterprises owning intellectual property" in 2016-2017. The strategy of continuously innovating product technology to create a distinct competitive advantage is what this brand is always aiming for.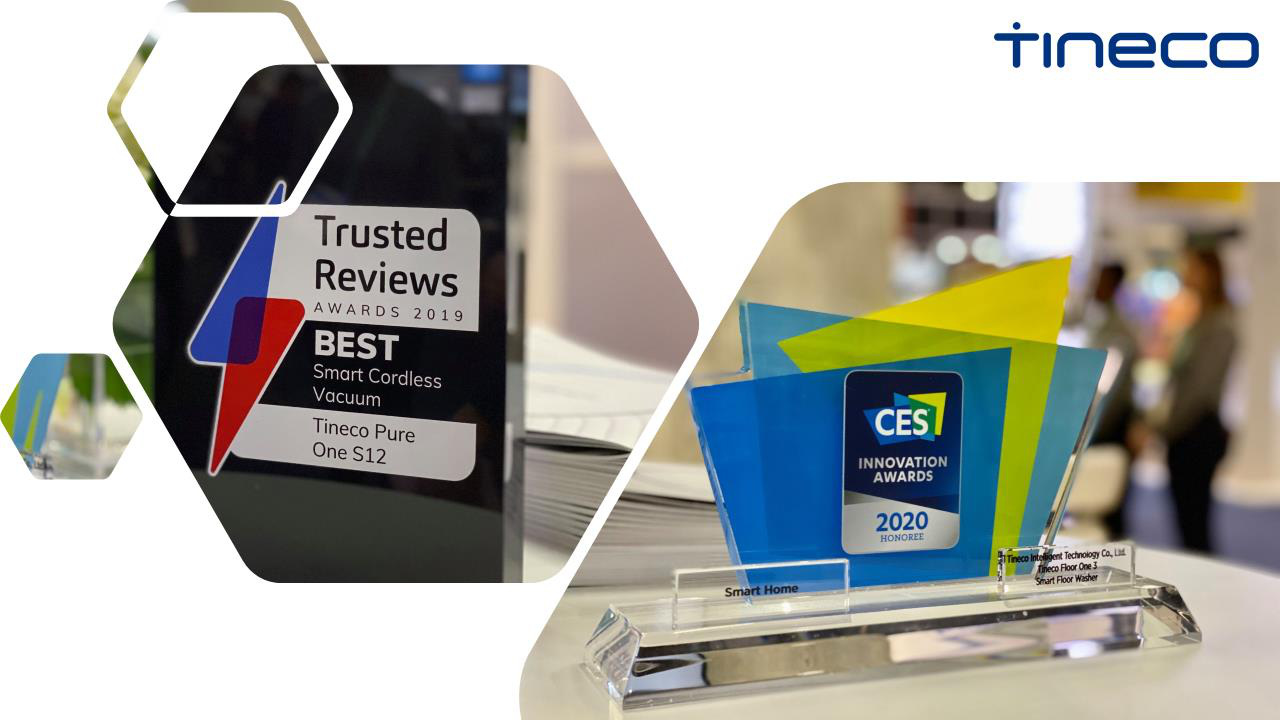 Thanks to serious investment in research, TINECO continuously wins prestigious awards at prestigious technology exhibitions around the world.
TINECO in Vietnam
From September 2021, TINECO has officially been present in Vietnam with a set of 3 extremely HOT products that are "storming" the international market in the past time, which are Floor One S3 smart floor cleaning machine, floor cleaning machine. Ifloor 2 floors and Pure One X cordless vacuum cleaner.
With its illustrious reputation in foreign markets, as soon as TINECO arrived in Vietnam, TINECO quickly received a lot of attention from technology followers and consumers across the country, especially women. and nursing mother. Not only women are interested in TINECO, men are also very excited about this brand's products.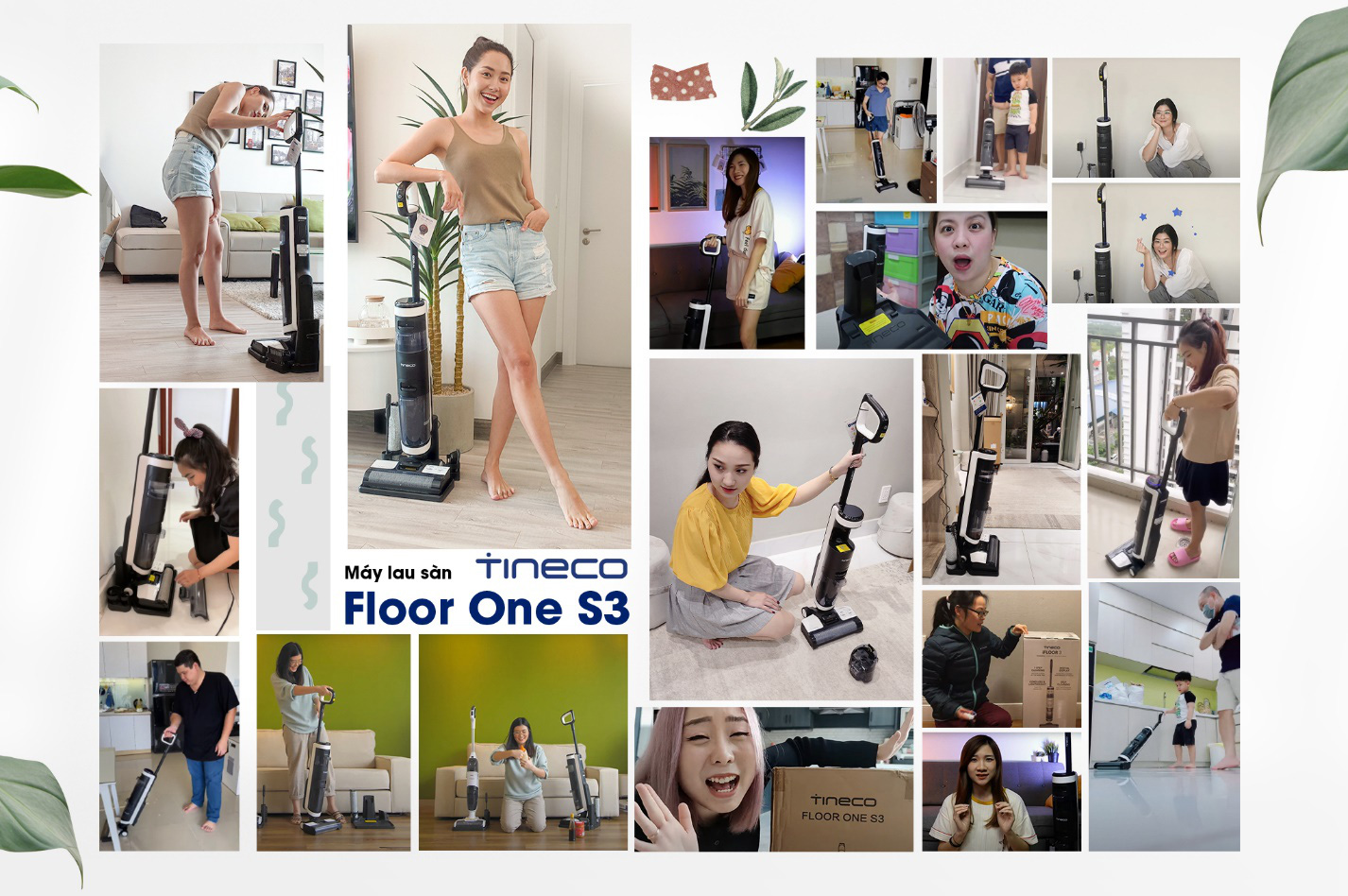 Thanks to its benefits, the TINECO Floor One S3 wireless floor cleaner cum vacuum cleaner is being sought after by women and technology believers across the country.
It can be said that a product that is too convenient, especially helping women in house cleaning, TINECO promises to "stir up" the domestic shopping market after a long time of being stretched. social distancing because of the epidemic. Especially on November 26, 2021 (BLACK FRIDAY*), the company also revealed that it has launched many FLASHSALE programs with shocking discounts at genuine stores on reputable e-commerce platforms such as: Lazada, Shopee, Tiki, Sendo… Instead of having to order hand-carried goods from Europe or far away North America and worrying about warranty and repair problems, now Vietnamese consumers easily own TINECO products with the policy. Genuine warranty up to 2 years, with 1 to 1 exchange for the engine assembly if errors arise in the first 6 months of use.
Official contact information of TINECO in Vietnam
– Head office: Hoang Anh Safomec Building, No. 7/1 Thanh Thai, Ward 14, District 10, Ho Chi Minh City
– Fanpage: https://www.facebook.com/Tineco.VietNam
– Website: https://vn.tineco.com/
– Youtube: https://youtube.com/c/TinecoVietNam
– Hotline: 1800 088 811
.