For believers who prefer online shopping on the Shopee e-commerce platform, the monthly "15th Same Price Sale" is no longer a strange milestone when it regularly brings users a series of product collections. Cheap products on the floor from only 1,000 VND. Not stopping there, 15 freeship codes and a series of 15% discount vouchers launched in every golden hour frame today are also "magnets" that make the online shopping association on Shopee stand still on every occasion. mid-month.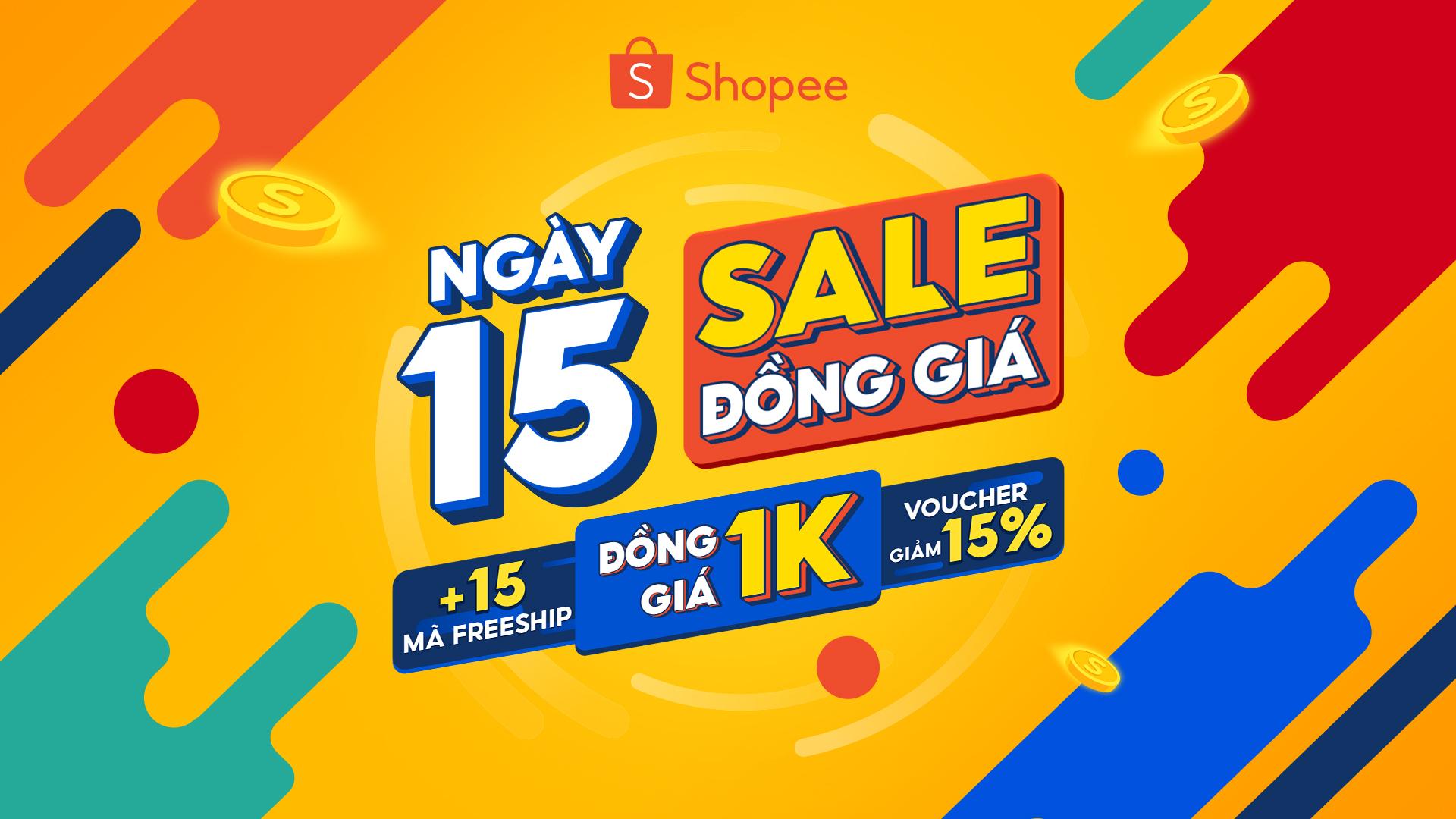 Especially, from 0:00 on May 15 to the end of May 16, when adding voucher code SP155PR, users will receive an additional 10% discount up to 20,000 VND for orders from 0 VND.
Now, let's discover what Shopee will bring to users during the "15th Same Price Sale" taking place today!
Watch the golden hour to hunt for thousands of offers – Six frames 0H – 9H – 12H – 15H – 18H – 21H
Right from the time of 0:00 on May 15, a series of promotional announcements shot out from the Shopee application is the correct signal to signal that the biggest sale program in the middle of the month called "The 15th of Same Price Sale" has officially kicked off. , brings a wide range of brand products with deep discounts of up to 50% and many buy 1 get 1 free deals included.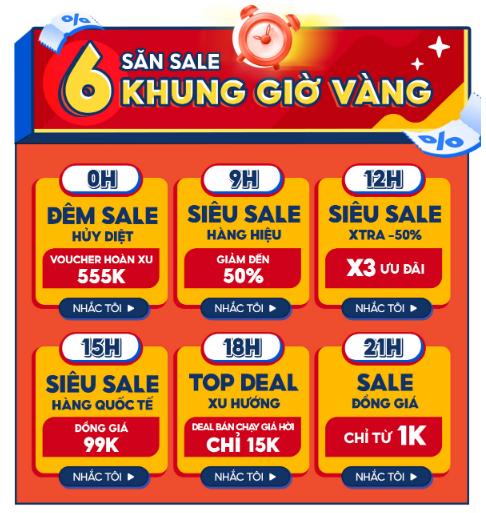 Similarly at 9 am, a series of genuine brands continue to launch many deeply discounted collections to join users in welcoming a sunday immersed in offers. Then at 12 o'clock, Shopee launched a series of valuable coin refund vouchers in addition to extremely attractive half-price voucher hunts. Finally, Shopee's cheapest 21H frame, the time to close the super promotion day with the cheapest 1K product range from all categories.
Waiting for a series of Electronic products with deep discounts of up to 50%
You don't have to wait until the end of the year shopping season to be able to "get" cheap electronic products. "The 15th of Sale at the same price" is the festival that hi-tech believers have long wanted. With a wide range of products from leading brands with preferential prices up to 50% off and reasonable warranty and after-sales policies, users can rest assured when shopping for high-value items. on Shopee.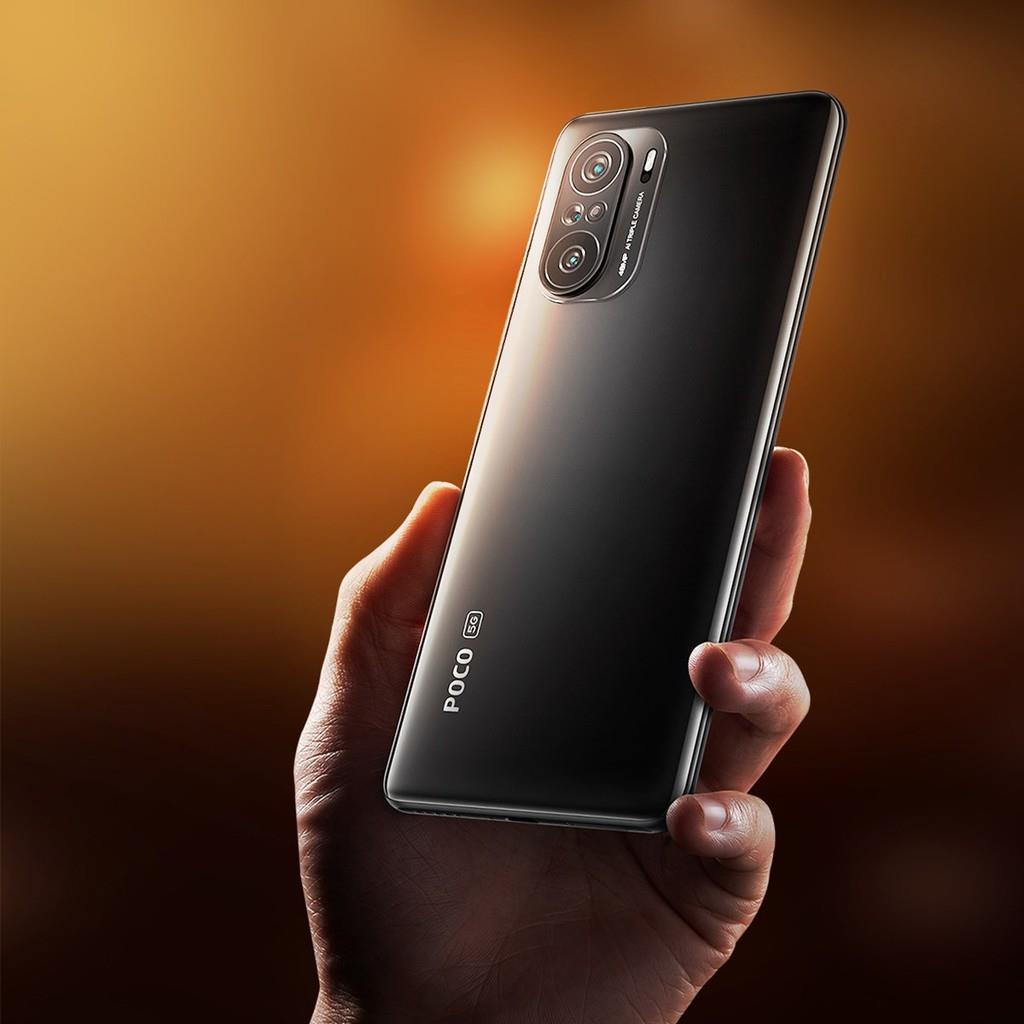 Xiaomi POCO F3 phone reduced to 8,190,000 VND.
Hunting for genuine Shopee Mall products with half price
Meeting the needs of consumers to hunt for genuine goods at economical costs, Shopee Mall – where a series of famous brands in all industries are gathered – is the address that Shopee users cannot ignore when shopping. Join the mid-month sale hunting journey. From Electronics, Fashion, FMCG to daily life… all are deeply discounted up to 50% today only.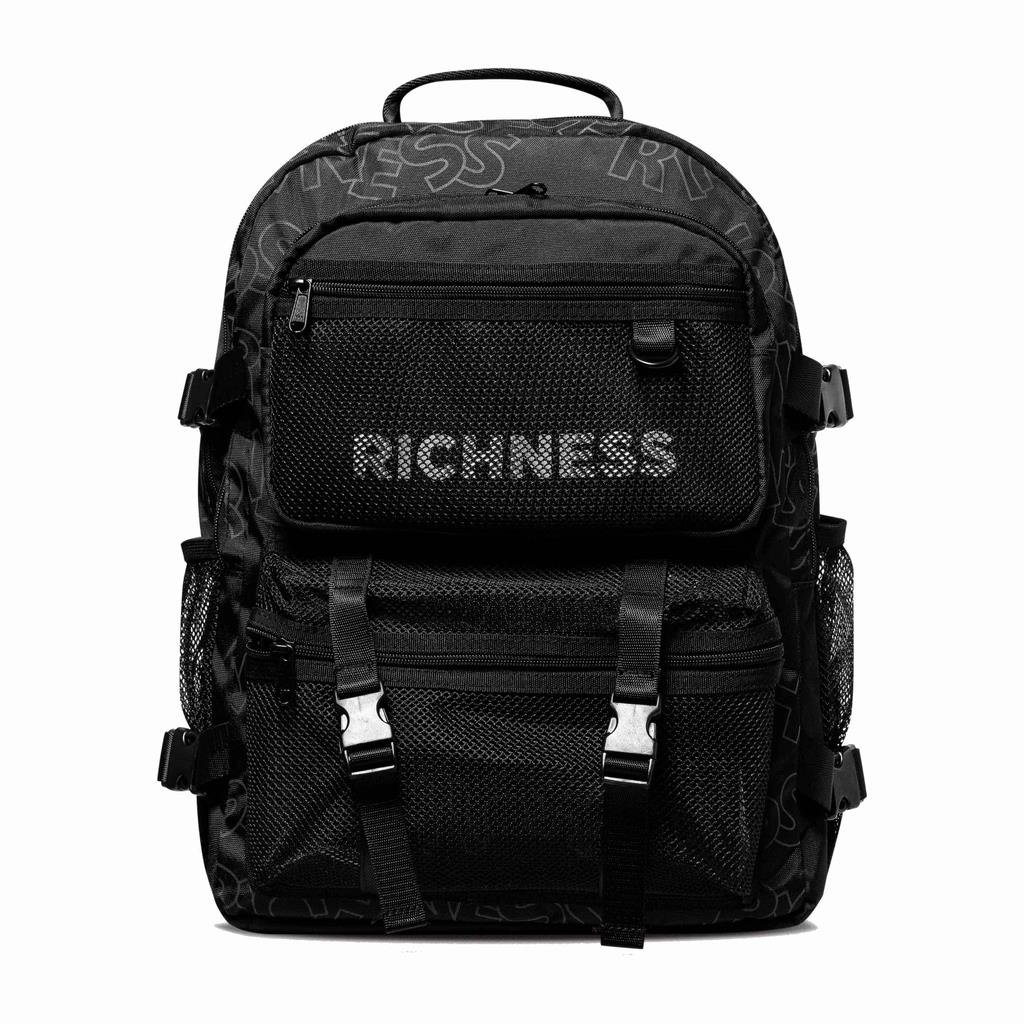 Backpack RICHNESS – BASIC BACKPACK 50% off, only 250,000 VND.
Collection of products with the same price of 1K can not be missed
True to the theme of the sale party with the same price of 1K, a series of products from a variety of industries will appear in the same price collection from only 1,000 VND. Just accessing the Shopee application today, users will quickly have access to thousands of products labeled "Cheapest Shopee".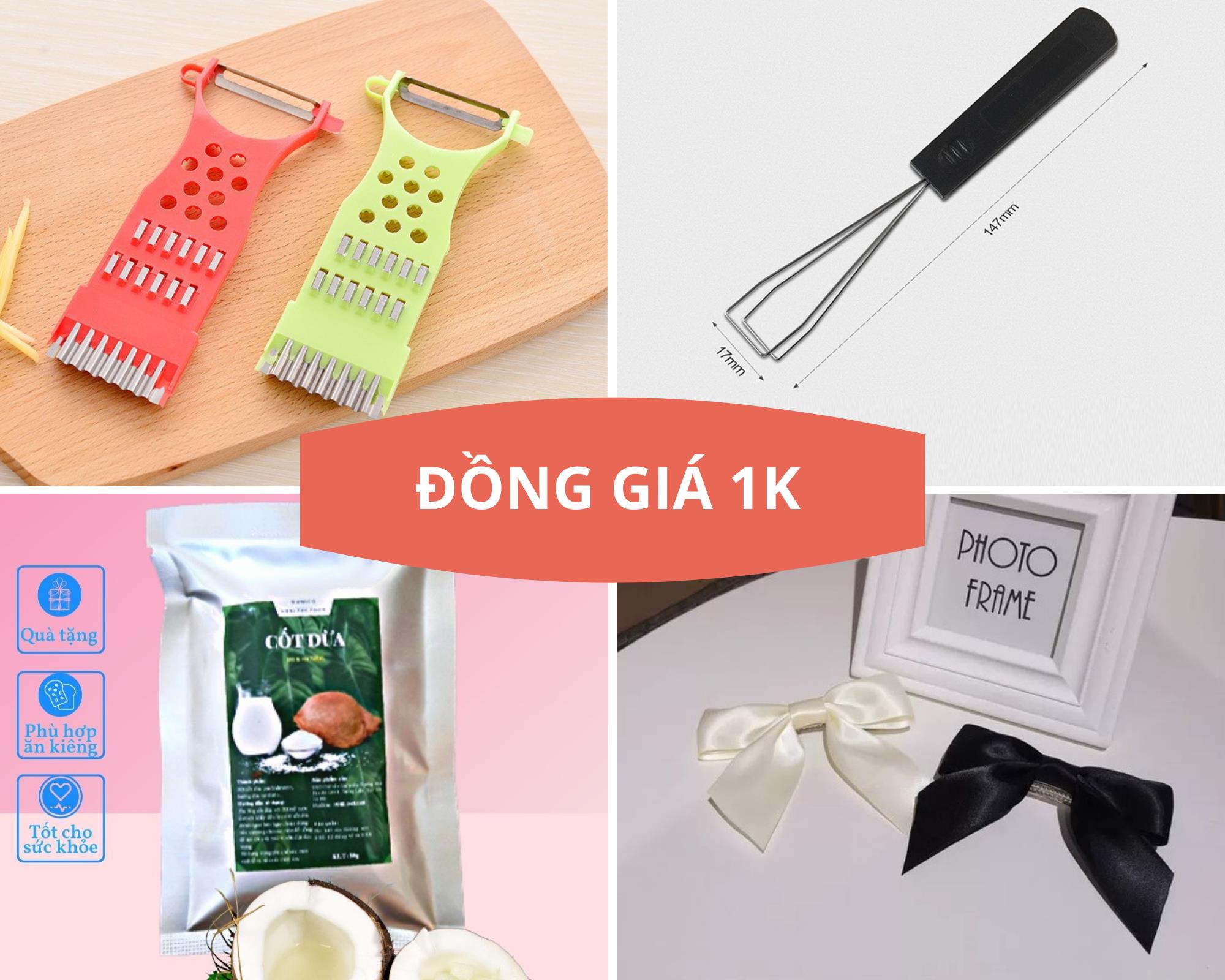 With only 1,000 VND in hand, you can absolutely shop "whatever and what" with Shopee "Day 15 Sale at the same price"
Extremely attractive payment offers from partners
Worrying about "heavy wallet" orders are gone thanks to a series of offers from ShopeePay in the event "15.5 ShopeePay Sale Mid-Month, Use up to 15% off". Specifically, users will have the opportunity to enjoy the rain of offers including 15% discount voucher, up to 50% discount bill payment offer, a collection of deals with the same price of 1,000 VND and many payment incentives and promotions. Order food on ShopeeFood. See more details at: https://shopee.vn/m/shopeepay.
In addition, today, users when paying by credit/debit card Citibank also get a discount of 60,000 VND for orders from 600,000 VND; while JCB cardholders get 15% off up to 200,000 VND for orders from 1,000,000 VND. And yet, at Chang Modern Thai Cuisine, there is an attractive offer "Give 1 piece of Silom Egg for orders from 300K". Details at: https://shopee.vn/m/uu-dai-doi-tac
Hunting for "power" vouchers to shop for more savings
If you are a Shopee believer, you definitely cannot ignore the Super Voucher Package with the price of only 50,000 VND/month but save up to 540,000 VND including 16 vouchers Free shipping, Discount up to 100,000 VND. Voucher is open for sale every day with limited quantity and only available at Shopee. Quickly buy now at http://shopee.vn/m/goi-sieu-voucher#1635935827437
Offer information:
Shop more economically with "Shopee Everything is Cheap, Buy It's Freeship", with thousands of hot deals up to 50% off, the cheapest industry deals with a series of products with the same price of 1K, 9K, 99K, and many other attractive offers. from ShopeePay and ShopeeFood. Access now: https://shopee.vn/m/gi-cung-re-freeship

https://genk.vn/den-hen-lai-len-shopee-len-tiec-1k-trong-ngay-15-sale-dong-gia-20220514104612061.chn