Recently, Apple officially held the Peek Performance event and launched many new products such as Mac Studio, iPhone SE or iPad Air M1. Apple's event took place in the midst of a war between Russia and Ukraine, causing heavy losses in terms of people and facilities.
Although not directly mentioned in the event, people have noticed the "implicit" support of CEO Tim Cook with Ukraine through costumes. Specifically, Tim Cook wore a blue sweater, accompanied by an Apple Watch with a yellow strap. These are also the two colors of the Ukrainian flag.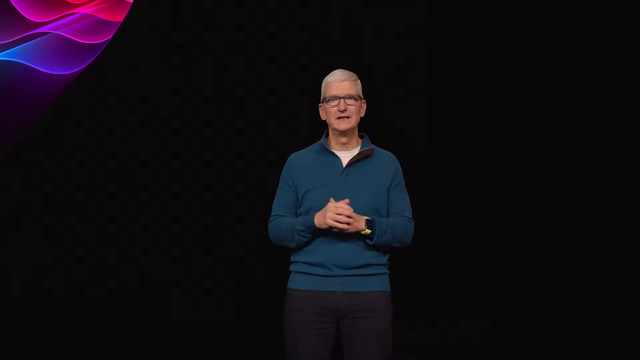 Earlier this month, not long after Russia launched military operations into Ukraine, Apple made drastic moves. In addition to stopping sales of its products and restricting Apple Pay payment service in Russia, Apple also removed the applications of two news agencies RT News and Sputnik News from the App Store worldwide, excluding Russia. Live traffic and accident features on Apple Maps in Ukraine are disabled to protect the safety of Ukrainian citizens.
Tim Cook also sent a letter to all Apple employees with the following content:
"I would like to take a moment to talk about the ongoing crisis in Ukraine.
I express our concern on behalf of everyone at Apple for all those affected by violence. With each new image of families fleeing their homes and brave citizens fighting for their lives, we see how important it is for people around the world to work together towards the goal of peace.
Apple is donating to humanitarian relief efforts and providing aid to the ongoing refugee crisis. We are also working with partners to see what more we can do. I know that many of you also seek to support and we want to help boost your donations. Starting today, Apple will match your donations at a 2:1 ratio to eligible organizations, effective for donations to organizations as of February 25.
We are working to support personnel in Ukraine and throughout the region. In Ukraine, we have reached out to every employee, supporting them and their families in any way we can. For personnel from Ukraine living outside the country and needing assistance, please contact [địa chỉ email nội bộ Apple].
As a company, we are also taking additional actions. We have suspended all sales of our products in Russia. Last week, we stopped all exports to our domestic sales channel. Apple Pay and other services have been limited. The RT News and Sputnik News apps are no longer available for download from the App Store, with the exception of Russia. And we have disabled traffic updates in Apple Maps in Ukraine as a precaution and for the safety of Ukrainian citizens.
We will continue to assess the situation and communicate with the relevant governments regarding the actions we are taking.
This moment calls for solidarity, courage, and a reminder that we must never lose sight of the humanity we all share. In these difficult times, I am moved to know that we stand together, with our users, and as one unit for the good in the world."

https://genk.vn/tim-cook-gay-chu-y-vi-mac-trang-phuc-giong-quoc-ky-ukraine-20220309115627781.chn