Nimo virtual reality glasses with the ability to replace laptops – Webuy
Smart glasses are still a new product category, so each manufacturer has a different way of applying it. Some are designed to play music only, others are used to replace the camera to take pictures like what the user sees. But the most notable are still products with integrated screens for independent use, replacing smartphones or even laptops.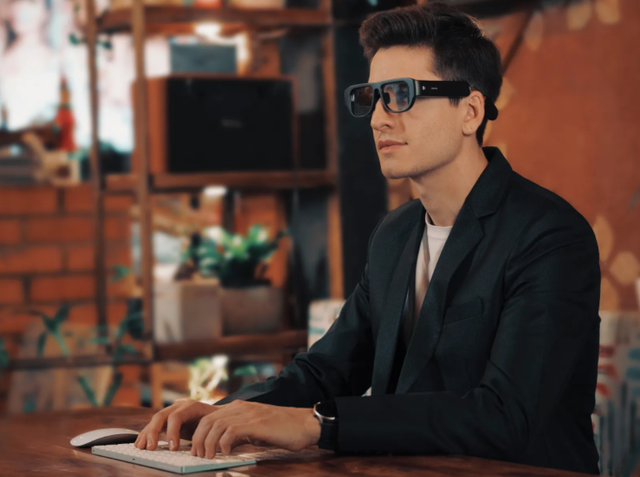 Glasses Nimo from Nimo Planet is such a product, integrating the Qualcomm Snapdragon XR1 processor to become "a computer that you can wear on your head". Each side of the glasses is integrated with a 720p screen with a view equivalent to 45 – 50 inch TVs, displaying an operating system called Nimo OS based on Android. The Nimo OS operating system is designed by the company in a multi-window format, so that users can multitask such as entertainment, word processing, chat, video calling at the same time.
Designed with work in mind, the Nimo glasses don't include a built-in camera, speaker, or proximity sensor. To use it, users will need to connect their own Bluetooth mouse, keyboard and headset.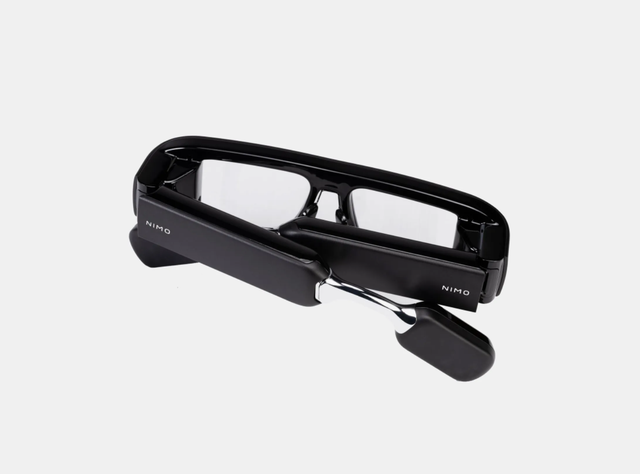 This type of product offers a few advantages over traditional laptops, including being able to easily fit into pants or shirt pockets with a weight of only about 120g; has higher security because it prevents others from peeping sensitive information.
But on the contrary, the beta version of the product still has a lot of disadvantages that the company needs to solve before officially selling it. First, Nimo OS, although based on Android, will not be able to download applications directly from the Play Store, users will have to use applications provided by the company or web-based applications.
Battery life is also a dilemma, when in the present time the usage time on a full charge of the product is only about 2.5 hours, much lower than that of a traditional smartphone or laptop. Even so, the product has still attracted the attention of the public when more than 2000 people have registered to pre-order at the price. 799 USD (18.4 million VND).
[Box thông tin shop] – GK glasses nimo

https://genk.vn/chiec-king-thong-minh-nay-duoc-thiet-ke-de-thay-the-laptop-cua-ban-20220418113617701.chn