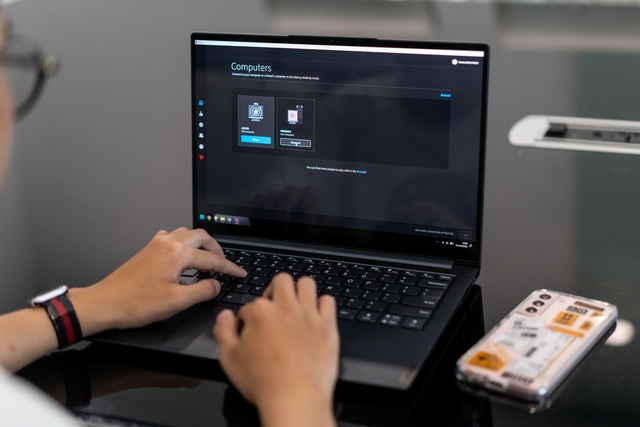 TeamViewer – "Standard" software does not mean the best
For a long time, just mentioning remote PC control software, everyone will immediately mention TeamViewer, no different from many people calling "search engine" "Google" or "Soya sauce" as "Chin". -su". Although it is a standard product and has been accepted by the public, TeamViewer still has many shortcomings.
Like many other PC software, TeamViewer has 2 free versions for personal users and paid for business. However, some individual users when using TeamViewer notice that the software is in use, a warning line appears "under commercial use" and disconnected.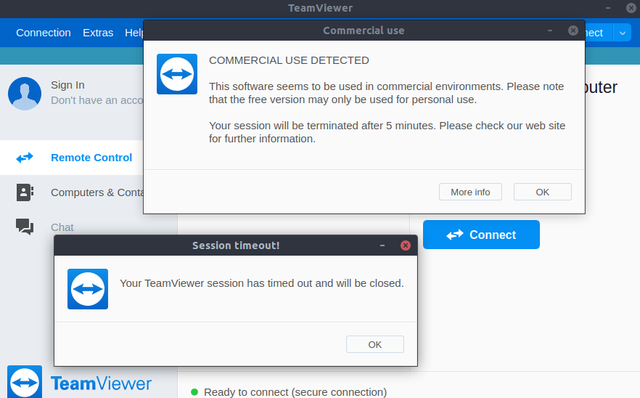 Not stopping there, TeamViewer also annoys customers who have paid to use its software. Linus from the technology Youtube channel Linus Tech Tips also recently complained about the fact that he had spent money to buy TeamViewer, but was still being called by the company, sending annoying messages about switching to the monthly paid version. .
Despite paying for the commercial version, Linus from LTT is still being "taped for more money" by TeamViewer
Last but not least, TeamViewer is now quite outdated in terms of image transmission technology, resulting in low-latency control screens and poor display quality.
This software is often used by users to do simple tasks such as getting files from another computer, fixing errors remotely, presenting documents, so the above two problems are not too important. In contrast, advanced tasks that need image quality, low latency such as processing photos, videos or even playing games, TeamViewer will definitely "give up".
Use Ultrabook to play games on high configuration desktop?
Also a person who feels "tired" with the quality of TeamViewer, I went looking for an alternative and found Parsec. This software is advertised as being able to transfer images between two computers with low latency, using technology similar to online game streaming services like GeForce Now from Nvidia.
The advantage that can be seen in the software is that the free version is already quite full-featured, most people just need to use this version. The paid version will have some advanced features such as multi-monitor control and the ability to grant admin rights to manage multiple access streams.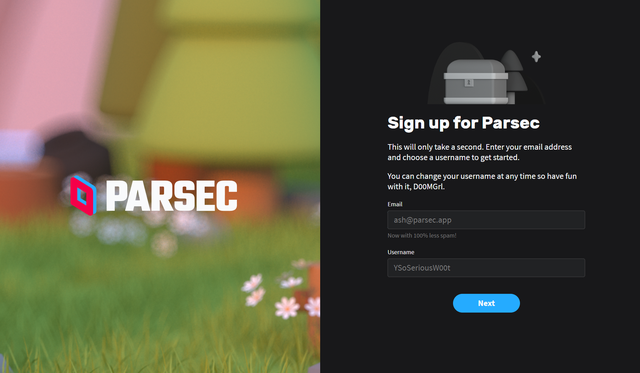 Using Parsec is also quite simple, not too different from TeamViewer. First, users will need to create an account from the home page of the software, there is also the option to create 2-step security.
Then we will download the Parsec application on the devices that need to be connected, the 64-bit version for Windows is only 5.7MB in size. We have both versions for MacOS, Android, Linux, Rasberry Pi 3 and or use directly on the web with Chrome.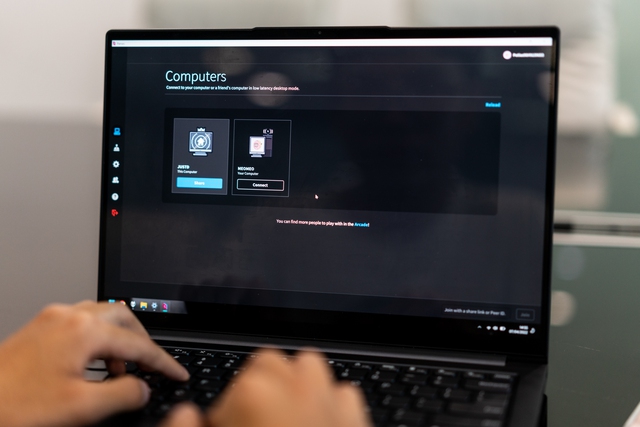 The user interface is as minimal as possible. All machines that have been logged in from the same account will appear on the main screen, if you want to connect remotely to any machine, just press "Connect" to finish.
In the Settings section, you can change settings such as the resolution of the server, the controller, switch between full screen or windowed mode, toggle VSync (anti-tearing technology is quite important in playing games). game), customize shortcuts (hotkeys) and perhaps most importantly, the bandwidth limit between the two machines.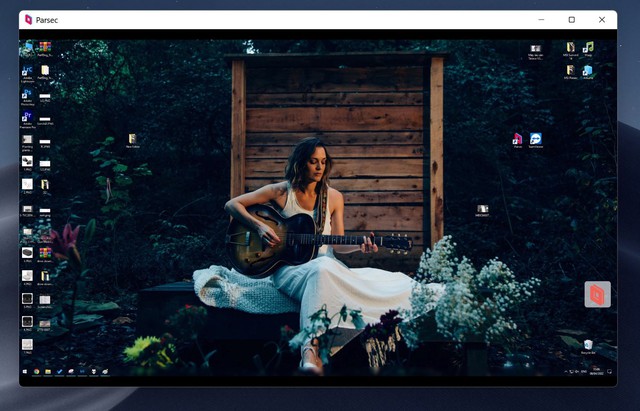 You can choose from 3 to 50 Mbps, the higher the bandwidth, the higher the resolution of the image, reducing latency and increasing the refresh rate of the screen (FPS). If your monitor supports it, you can set the refresh rate higher than 60Hz, Parsec allows you to set it up to 240Hz!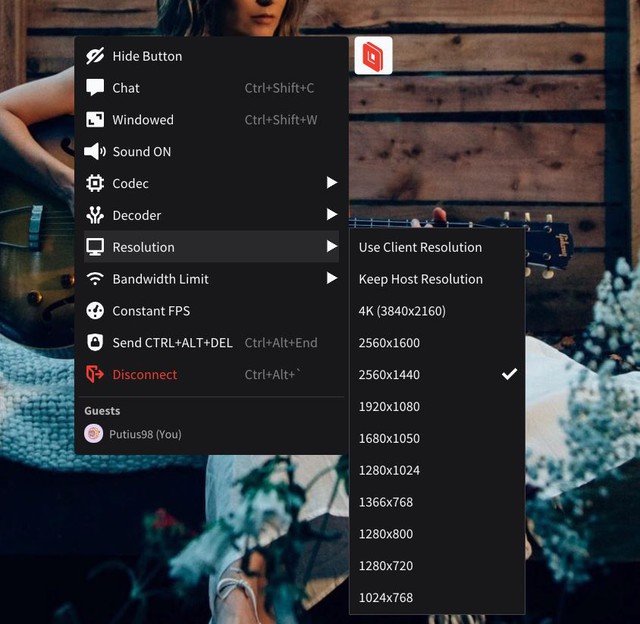 Upon successful access, the software will display a statistical table of latency between the two machines, including the time to encode, decode (encode – decode) the image and the delay in transmission over the network. With 2 computers with a wired connection, my total latency is around 20 milliseconds or just 0.02 seconds.

This is an acceptable level of latency for offline games that don't need to be milliseconds accurate, but it will certainly be enough for professional eSport gamers to notice. For me that is enough.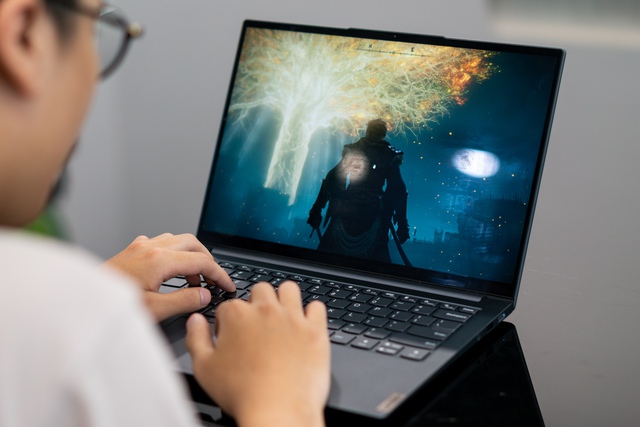 Parsec is used by me to play games from my home computer through my laptop every time I go to a cafe and have "itchy hands" with nothing to do, not to "plow rank" in games that need quick reflexes. . It must also be said that the experience of playing beautiful graphic games like Elden Ring or Cyberpunk 2077 on a thin and light Ultrabook is "fun".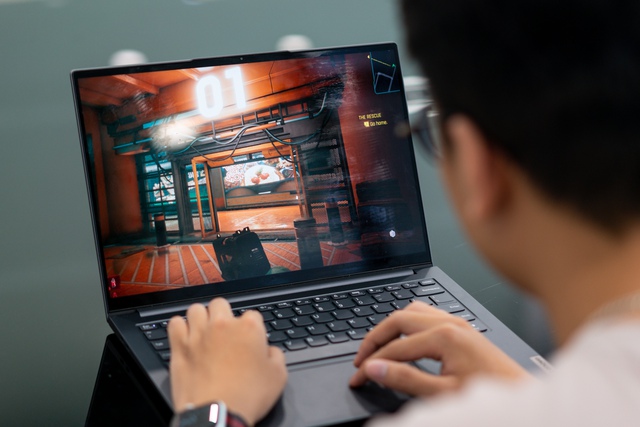 Handy for even video creators
Gaming is probably secondary, where I need Parsec more than in video editing. Unlike creating an image that you can easily do in a short time, and then uploading the final result file anywhere, video requires all the source files to be in place, the effects as well. It is not easy to switch between machines.
For a long time before Parsec, to edit video I would have to use the exact same computer that loaded the original footage into. Now with Parsec, I will put all the files on my desktop, then if I want to work remotely, I can access it with my laptop and continue working.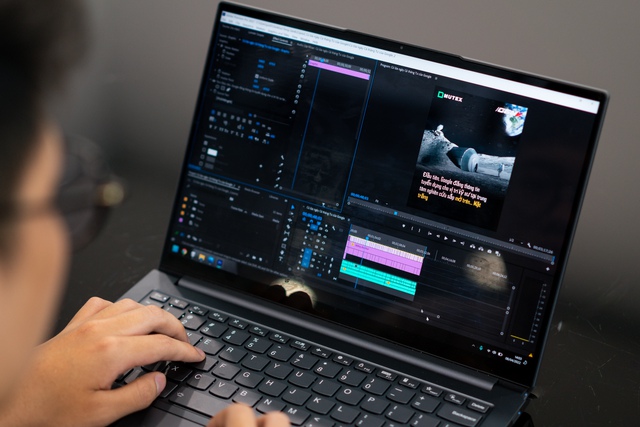 Video editing is no different from gaming, also needs to see the result screen clearly, also has to have low latency to select files, crop to the exact position – usually displayed very small on the timeline bar for long videos. Parsec's high-bandwidth and high-bandwidth advantages of image clarity and low latency continue to shine here.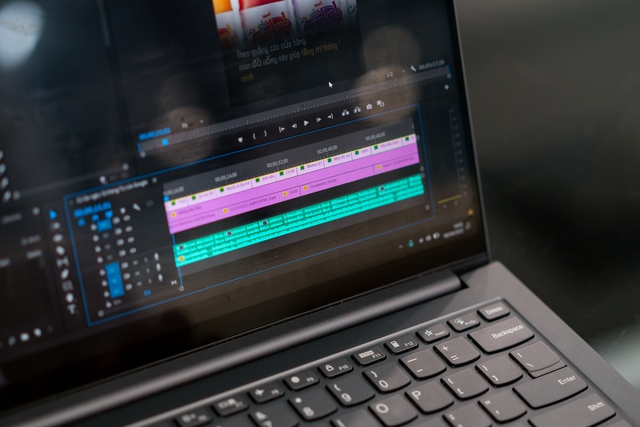 This way of working with video remotely also helps take advantage of the hardware of desktop replacements for laptops. All operations when working up to the speed of final product production are smoother and faster even though working online.
There are still unfinished points
My experience using Parsec is also not perfect, as the software still has its own shortcomings. First, Parsec does not have a remote startup (Wake-on LAN) feature like TeamViewer, a necessary feature if you want to access a sleeping machine.
So you will need to set the machine to be accessed in always-on mode, or find another Wake-on LAN solution. Some users on Parsec's Reddit page even use TeamViewer just to turn on the device, then access it remotely with this software! It may sound a bit "clunky", but if it still works, there is still a way that you can try.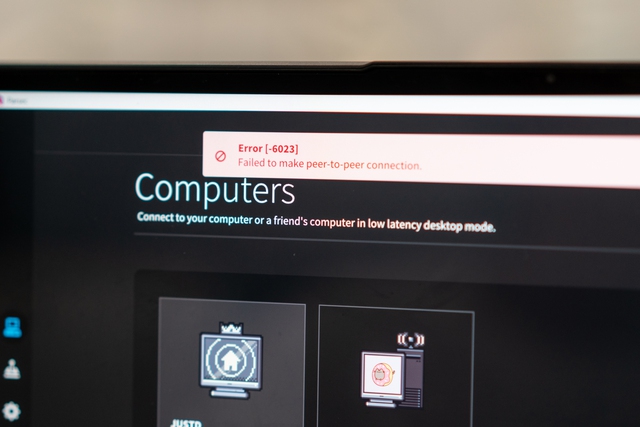 Another problem that also bothers me quite a bit during use is the error (-6023), which does not allow to complete the connection between the 2 machines right from the external monitor. This error occurs very randomly, when from the same 2 machines without any change in network configuration, it will still encounter the error about 1-2 times in 10 connections.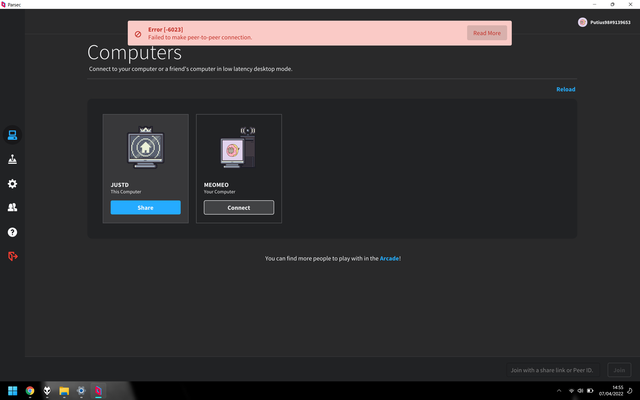 So to answer the question: Can Parsec completely replace TeamViewer? When it comes to image transmission for gamers and creators alone, Parsec is far ahead of TeamViewer and many other PC control solutions. But with its flaws, this still cannot be the best and only software.
If you can deal with its problems, including finding an efficient Wake-on LAN solution and having a good enough network connection to not experience errors (-6023), then Parsec is still worth a try.

https://genk.vn/phan-mem-dieu-khien-pc-nay-co-do-tre-thap-den-muc-choi-duoc-ca-game-da-den-luc-vinh-biet- teamviewer-20220408114420716.chn