A few days ago, Apple officially reached the historic milestone of $ 3 trillion in market capitalization. Admittedly, Apple's great success is largely attributed to CEO Tim Cook, a talented businessman. So do you wonder how much Apple paid Tim Cook to deserve his contributions in 2021?
According to 9to5Mac, a recent Apple document has revealed the amount of money that the company's directors received in the past 2021. It said that CEO Tim Cook's salary in 2021 was only 3 million USD, but the actual amount he received was 30 times higher and many times higher than other Apple director positions.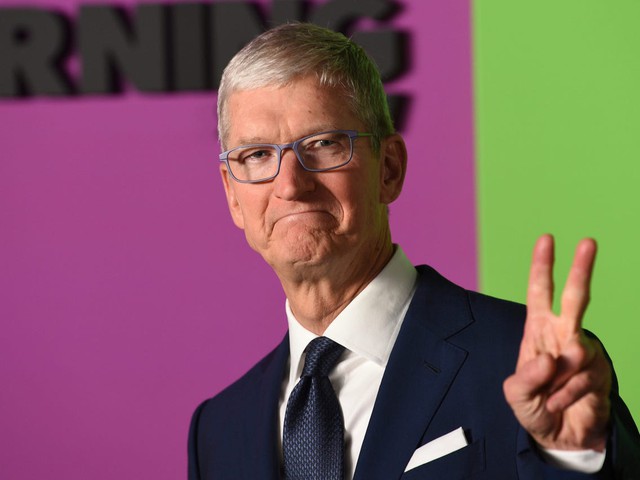 Specifically, the total amount that Tim Cook received in 2021 is $ 98.73 million. Of which, base salary is $3 million, stock bonus is $82.3 million, non-equity incentive compensation is $10.7 million, and other compensation is $1.38 million. USD.
Second place behind CEO Tim Cook is Chief Financial Officer Luca Maestri, with a total received amount of $ 26.98 million. In which, the basic salary is 1 million USD and the stock bonus is 21.96 million USD.
Next is the position of Senior Vice President of Global Legal and Security, seeking the company's general counsel, Mrs. Kate Adams with a total amount of $ 26.97 million.
Apple notes that the huge amount of money that CEO Tim Cook will receive in 2021 includes a stock bonus to mark his 10 years as chief executive officer at Apple. Apple said that this is the first time CEO Tim Cook has received an equity bonus since he took over as CEO in August 2011.
Apple's leaked document not only includes the amount of money that the company's directors receive in 2021. It also reveals how much Apple has spent to ensure the safety of CEO Tim Cook, including the cost of chartering a private jet.
In 2021, Apple spent $712,488 on private jet travel, and $630,630 on CEO Tim Cook's safety.
The document also reveals the average salary of an employee at Apple in 2021, which is $ 68,254. This includes base salary, bonus, commission and stock bonus.
Reference: phonearena
.