Contemporary Amperex Technology, aka CATL, is becoming an empire as investors bet on the future of electric vehicles and green energy storage technology.
Founded 10 years ago, the battery maker has become the third-most valuable public company in China after liquor maker Kweichow Moutai and Industrial and Commercial Bank of China. Last week, shares of CATL in Shenzhen closed at 651.19 yuan ($102.16) per share, with a market capitalization of 1.52 trillion yuan ($238.45 billion). Valuations have increased 1.6 times since the beginning of the year and 6.4 times compared to the beginning of 2020.
CATL dominates the electric vehicle battery industry, but rivals are on the rise. Battery technology is still developing rapidly with Japanese companies leading the way for many years.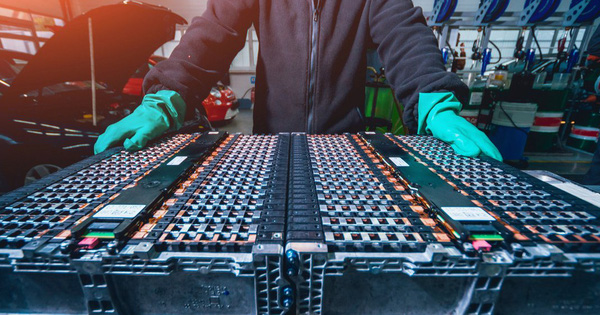 Led by founder and president Zeng Yuqun, also known as Robin Zeng, CATL is facing big challenges. The company mobilized billions of yuan to fund research on next-generation batteries, and poured another billion yuan into building an industrial ecosystem as well as expanding its production and business activities.
With strict quality control and constant capital to invest, CATL has built a "moat" to protect its throne, said the CEO of a battery company.
Investors pushed CATL's price-earnings ratio (P/E) to 150, much higher than most manufacturing companies. "Stocks may be overvalued but people continue to flock in," a source told Nikkei. "What they're thinking is – I can't pass up this opportunity."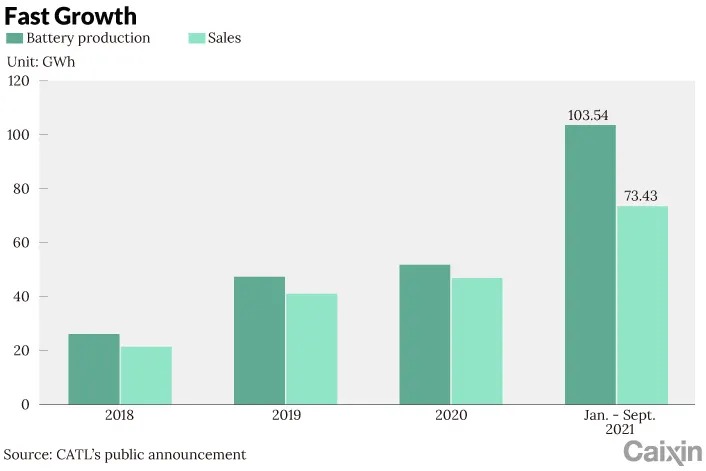 CATL's growth in the last 4 years.
Based in Ningde, Fujian, CATL currently accounts for more than half of the Chinese electric vehicle battery market and more than 30% of the global market. China's push to develop electric vehicles and switch to clean energy to reduce carbon emissions is expected to bring greater growth opportunities for CATL.
"Behind CATL is the electric vehicle market with sales in the millions and continuing to grow," said a researcher at the China Association of Automotive Engineers. "But beyond the new-energy auto industry, there's a larger market for energy storage."
Time makes heroes
Founded in December 2011 by Zeng, CATL is perhaps the fastest growing Chinese company in the past decade. Before founding the company, Zeng earned a doctorate in physics from the Chinese Academy of Sciences. This year 53 years old, he owns a net worth of more than 58 billion USD. Forbes ranks him at number 3 in China while Bloomberg ranks him at number 23 in the world.
Zeng previously worked for 10 years in the battery industry and founded a company called Amperex Tecnology Ltd (ATL) in 1999. ATL is a supplier of consumer batteries to Apple and Samsung Electronics, which was acquired by Japan's TDK 2005.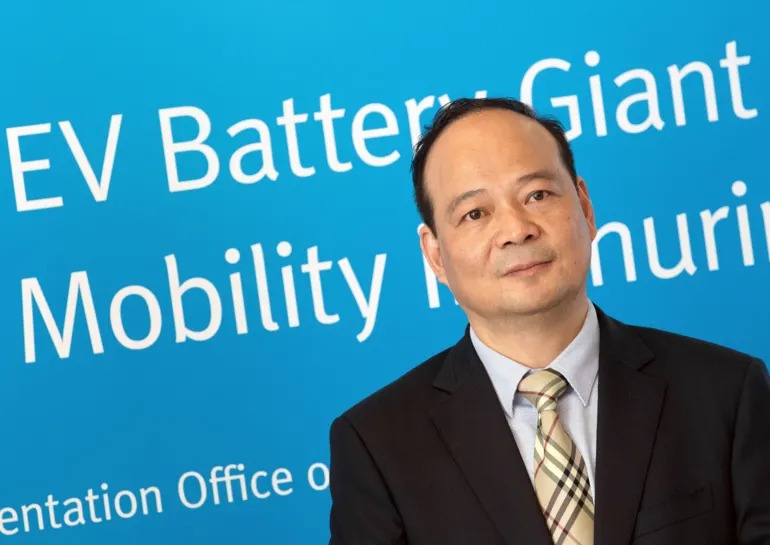 Zeng Yuqun is currently the third richest person in China, according to Forbes with a fortune of $58 billion.
In 2009, the Chinese government announced an ambitious plan to develop the NEV (new energy vehicle) industry in the country, and in 2011 began offering generous subsidies. Zeng founded CATL to specialize in developing electric vehicle batteries. They became the battery supplier for BMW electric vehicles in China.
China's NEV market boomed and overtook the US to become the world's largest in 2015. NEV sales rose to 330,000 units in 2015 from 23,000 two years earlier.
In 2019, the Chinese government began to reduce subsidies for electric vehicles and open the door to foreign battery manufacturers. However, CATL has won a key contract to supply batteries to Tesla in 2020. Tesla's soaring sales in China provide a big boost to CATL. According to energy market research firm SNE Research, CATL accounted for 34% of the EV battery market in October, far ahead of second-placed rival LG with 15.6%.
Increased competition
The global electric vehicle boom since the end of 2020 has encouraged battery manufacturers to expand capacity, new manufacturers entering the race. LG spins off its battery division in preparation for a share sale in 2022.
CATL's domestic rival BYD also increased the battery capacity to supply manufacturers including Ford and Toyota. Tesla is considering buying batteries from BYD to reduce reliance on CATL. Automakers are also pushing to develop batteries themselves or invest in a range of battery manufacturers to diversify supply chains.
In 2020, Tesla unveiled a self-developed battery cell called 4680, preparing for mass production. Germany's Volkswagen has invested in a number of battery manufacturers, including China's Gotion High Tech, to tap into the growing market.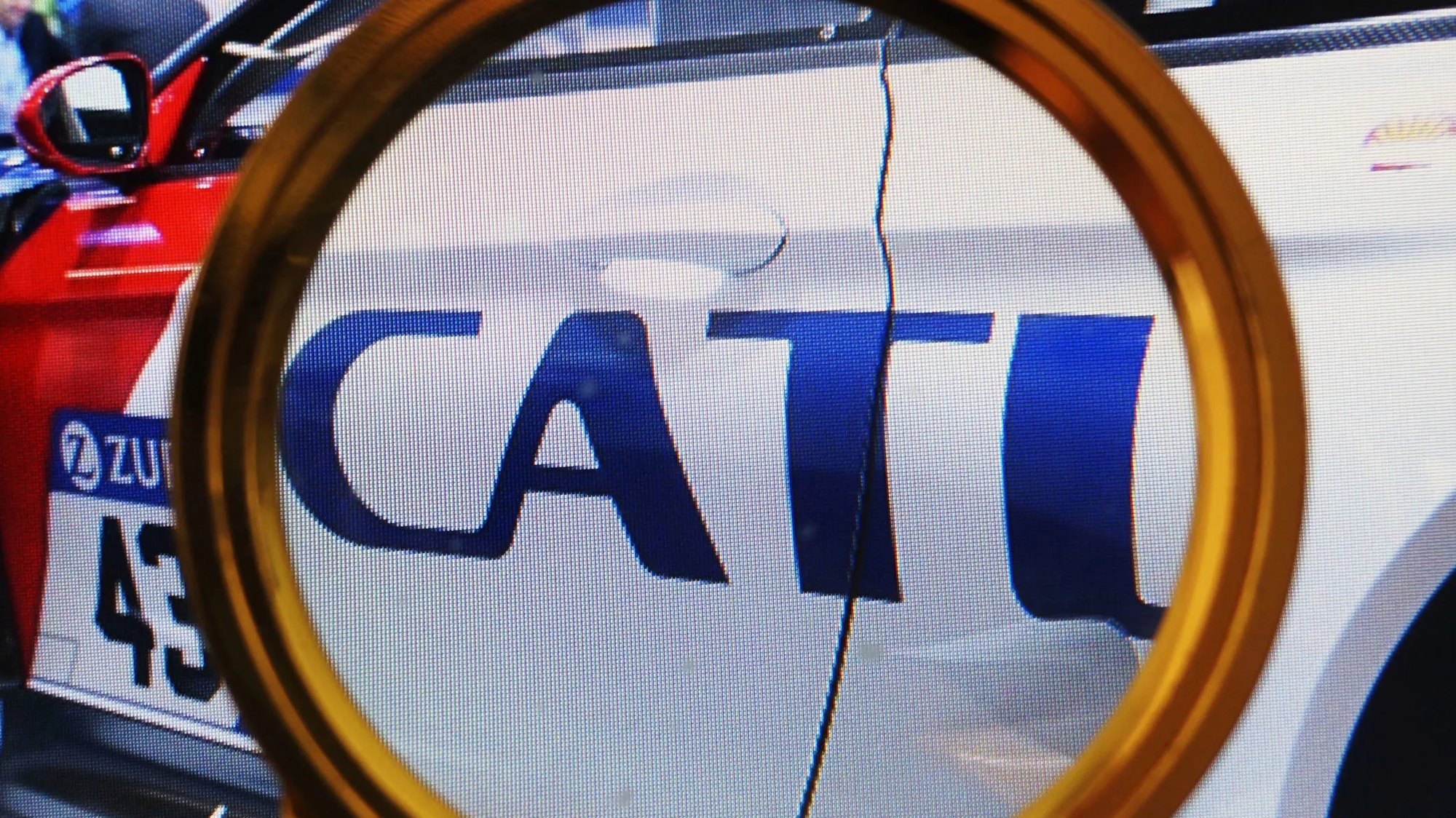 Experts said that CATL's dominant position in the market and huge output is still an advantage that other companies can hardly compete with. CATL has good quality control and it will be difficult for competitors to catch up in the short term, said an auto company CEO.
CATL also continuously invests. As of the end of September 2021, it has invested 2.59 billion yuan in 21 battery material manufacturers and 3.11 billion yuan in equipment manufacturers. The company invests and forms partnerships with more than 100 companies, establishing joint ventures with automakers. In August 2021, CATL revealed plans to raise 58.2 billion yuan through a share issue, the largest amount for a private Chinese company.
Not only battery production
CATL also seeks to expand the scope of its business. Through partnerships with car manufacturers, they are working on what is called mobile chassis technology (CTC) to integrate batteries directly into the body structure, reducing costs while increasing range. vehicle behavior. CATL expects around 2025, electric vehicles can run over 1,000 km on a single charge.
CATL also works with power companies to launch energy storage projects across China. In July, Zeng said the company has three strategic directions including EV batteries, energy storage and smart energy solutions.
The real threat
People familiar with the matter say there is little chance of CATL's dominance being shaken in the short term as competitors are far behind.
The real threat ahead could be a breakthrough in battery technology, said Quyang Minggao, an electric vehicle industry expert at the Chinese Academy of Sciences.
While Chinese companies have an advantage in lithium-ion battery technology, foreign competitors have focused on developing solid-state batteries. This battery is stronger, safer and charges faster. However, the new battery requires a complete overhaul of the current production facility.
An industry expert said Japanese companies are leading the way in solid-state battery research. It is expected that new batteries will account for 1% of the market share by 2025. The expert said that China's new battery technology is about 5 years behind Japan. While there is no short-term concern with CATL, they should not ignore the long-term risk.
Reference: Nikkei Asia Review
.