Phones under 5 million VND
This price range has 2 very popular phone models for Vietnamese people, Vivo Y12s and OPPO 54. The proof is that they are in the first 2 positions in the top selling smartphones in November on Tiki. They have the advantages of stylish design, thin and light, many cameras, bright and beautiful screens of good quality in the price range and sufficient hardware configuration.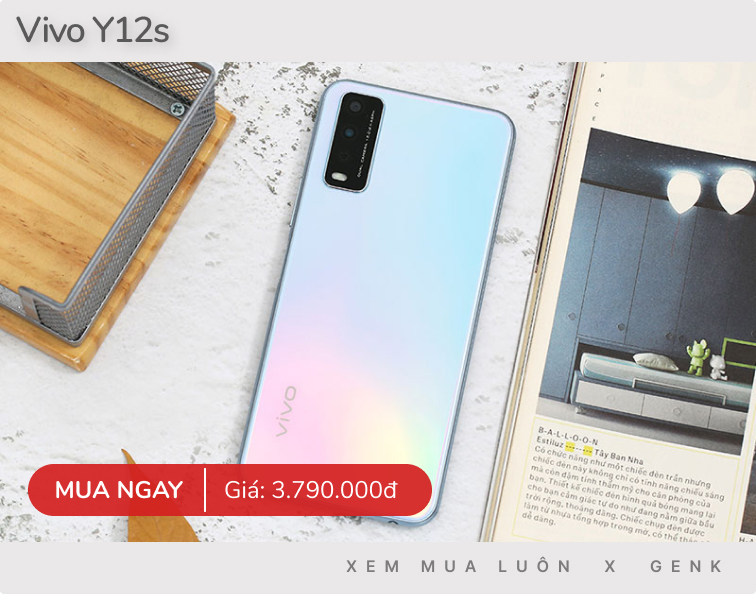 Phones under 10 million VND
This segment currently has a lot of highly rated phones, suitable for young people because of the integration of modern technologies that were previously only available on high-end lines.
For example, the Xiaomi Mi 11 Lite 5G NE or OPPO Reno6 Z 5G model, as the name suggests – supports high-speed 5G networks that will gradually be widely available in Vietnam. Or like Samsung's Galaxy A52, it has a durable IP67 waterproof design.
If anyone likes a super smooth screen, they should choose the Galaxy A52 because it supports a refresh rate of up to 120Hz, the Mi 11 Lite 5G NE stops at 90Hz, and the Reno6 Z 5G still uses a 60Hz screen. The Galaxy A52 has a slightly better battery life, but Xiaomi's model is the most powerful and the OPPO Reno6 Z is appreciated for its camera quality, especially for portraits.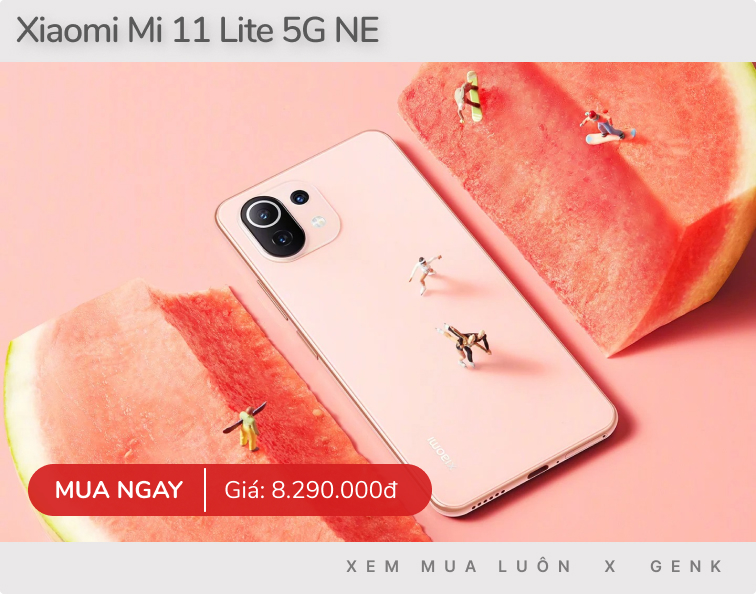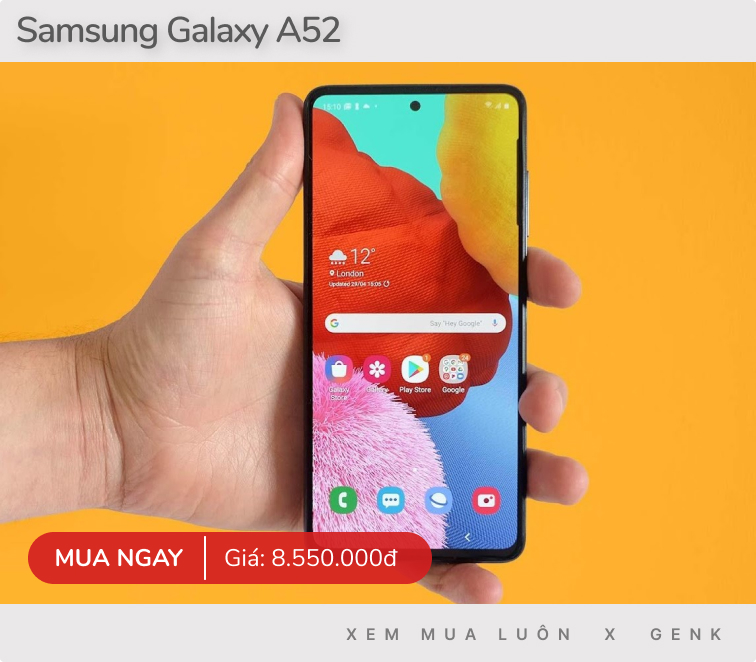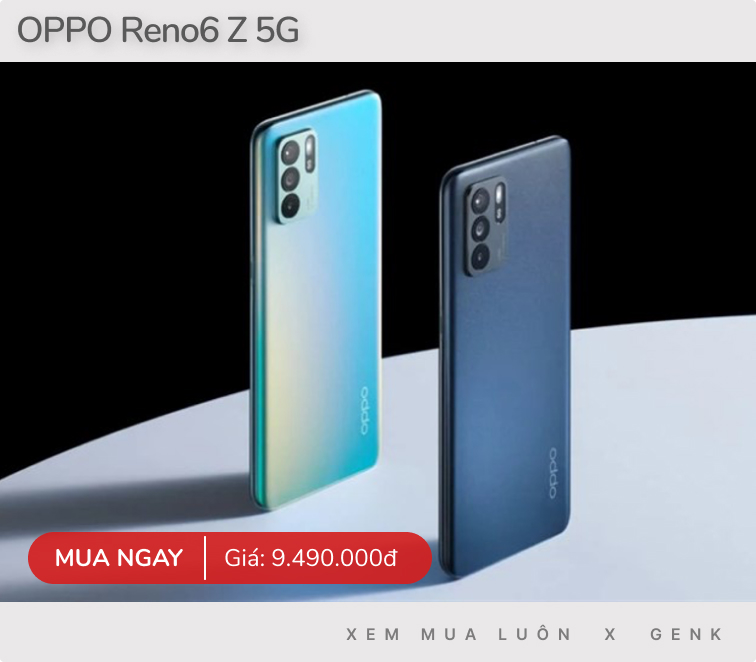 Tablets cost from 6 to 20 million VND
Tablet computers are also very hot these days because many people buy them for their children to study online. In the low-cost segment that wants a good experience, Huawei's MatePad series is chosen by many people because of its high performance, beautiful screen, and up to 4 external speakers. The minus point is that it doesn't support Google services and has to install Android applications in an "unusual" way, the rest is hard to criticize.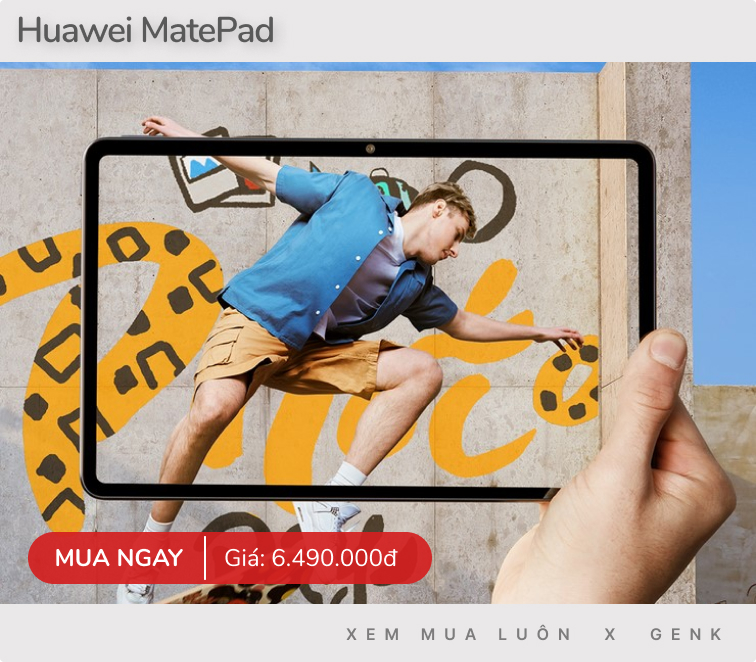 About 10 million also have Xiaomi's newly launched Pad 5 tablet model with extremely powerful configuration with Snapdragon 860 chip, 120Hz sharp HDR standard screen, 4-channel speakerphone, thin and light design and support for genuine stylus. , worthy to use instead of iPad and Galaxy Tab.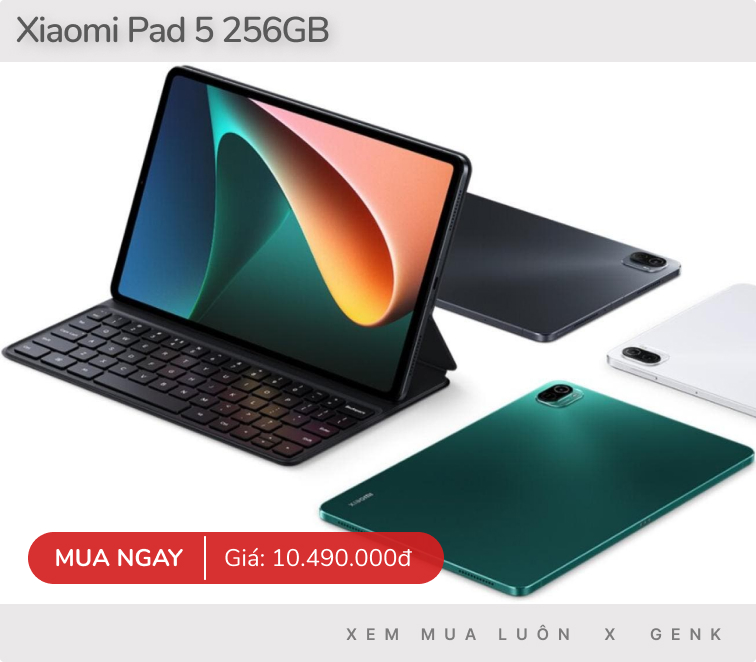 Absolutely high-end, at the price range of 16 – 17 million, nothing is "better" than a 2020 iPad Air. Using Apple products, you don't have to worry about performance, the screen is also very quality, high-end stereo speakers, Apple Pencil 2 support and iPadOS platform is getting more and more complete.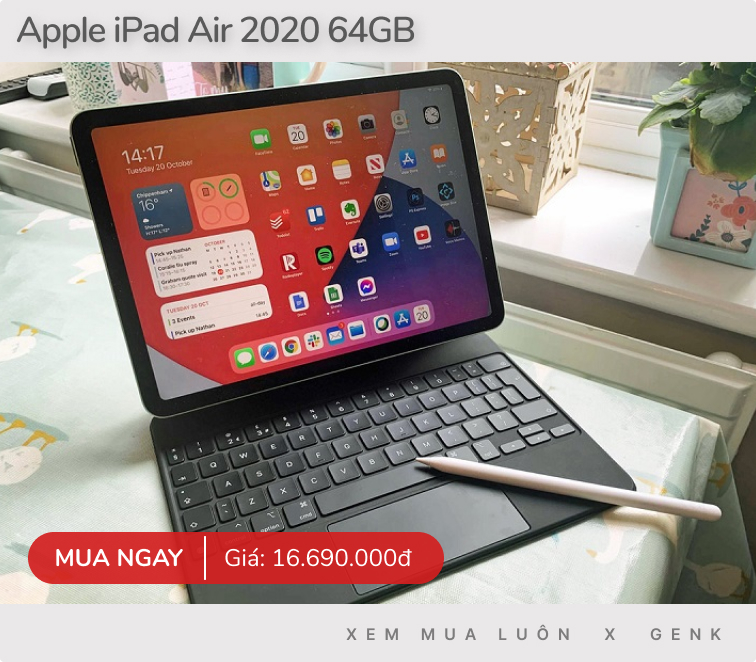 .