As you probably already know, after a newborn is born, one job all doctors have to do is disconnect their bodies from their mother: through the act of clamping and cutting the umbilical cord. The umbilical cord is a tube-shaped organ that connects the placenta and the fetus, which contains blood vessels that supply oxygen and nutrients to the developing fetus.
In the 1960s, doctors recommended clamping and cutting the umbilical cord from birth, because they thought it helped reduce the mother's postpartum bleeding. But many later studies have shown that delayed clamping and cutting of the umbilical cord does not affect the mother, and is very beneficial for the baby.
That's because while the umbilical cord hasn't been cut, it continues to pass a large amount of blood to the newborn. This blood stream contains a lot of oxygen, red blood cells, immune cells and even stem cells.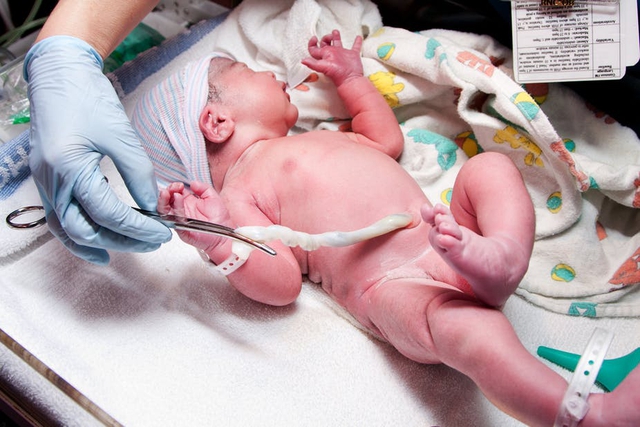 In 2012, the World Health Organization (WHO) recommended that all babies born vaginally and at term should delay clamping and cutting the umbilical cord for at least 1-3 minutes after birth. This will help children limit the risk of anemia, iron-deficiency blood, enhance motor skills and brain development later.
However, for premature babies, early or late cutting of the umbilical cord can sometimes confuse doctors. That's because premature babies can be very small and weak. Doctors are urged to take immediate interventions to get the baby into the incubator as soon as possible.
Dr Anna Lene Seidler, a biostatistician at the Australian National Health and Medical Research Council Clinical Trials Centre, said:Many doctors may feel scared if they have to wait while doing nothing."
But a series of recent studies suggest that delaying cord clamping and cutting in premature infants has even greater benefits than in full-term infants. This can be evidence to help doctors more confident when making their own decisions.
"As long as the doctor waits a minute or 30 seconds before clamping the umbilical cord, premature babies will then need less blood transfusions, a strategy that also improves their chances of survival. Children will be more stable, grow up less sick", said Dr. Seider.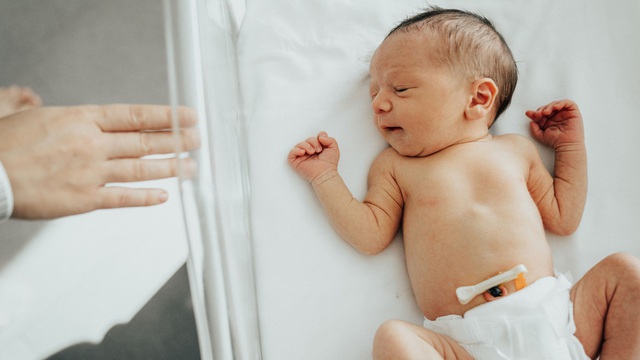 Premature babies are defined as babies born before 37 weeks have passed in the womb. Because the body is not fully developed, premature birth can cause problems with the heart, lungs, vision, teeth, hearing, immune system to brain disorders and developmental disorders.
Premature birth is the leading cause of death for children, not only at the moment of birth, but also until the child is 5 years old. Around the world, about 1 million babies die each year from complications related to preterm birth.
One of the reasons why premature babies are weak is anemia. On the one hand, the amount of blood in their bodies is already less than that of full-term babies. On the other hand, newborn red blood cells die very quickly, while premature babies cannot produce their own red blood cells effectively.
That's why they need more blood. But previous studies have shown that by simply delaying cord clamping, premature babies can get up to a third of the extra blood that continues to flow from their mothers.
This amount of blood is rich in iron, an important determinant of brain development. The mother's blood also contains immunoglobulins, antibodies that are passed from mother to baby to prevent the risk of infection and possible complications when the baby is born prematurely.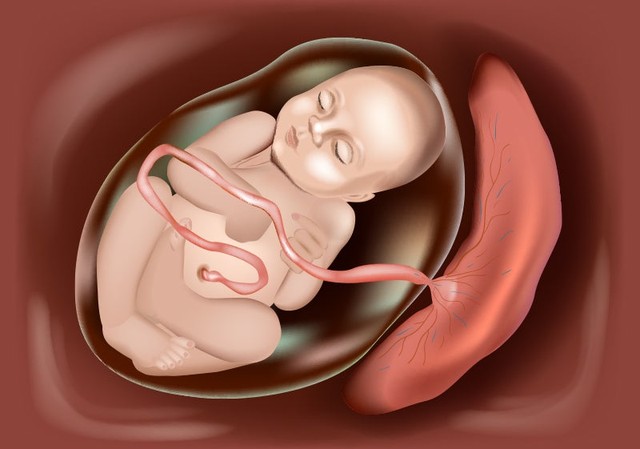 A study in the American Journal of Obstetrics that analyzed 18 clinical trials involving more than 3,000 premature births found that 30 to 60 seconds of delayed umbilical cord cutting reduced hospital deaths by a third.
Associate professor David Osborn at the University of Sydney, lead author of the study, estimated that for every 1,000 babies born 10 weeks or more prematurely, delayed cord cutting could save an additional 100 lives. "This means that worldwide, slow rather than immediate cuts could save between 11,000 and 100,000 lives a year.", he said.
Earlier this year, Dr. Seider also published a study in the journal Pediatrics that analyzed the results of 42 clinical trials involving 5,772 infants. Accordingly, premature babies born less than 34 weeks gestation will benefit from delayed cord cutting. Conversely, cutting the umbilical cord early can be harmful to the baby.
Most recently in the journal The Lancet Child and Adolescent Health, a study even followed 1,500 premature babies until they were 2 years old to find out the long-term benefits of delayed cord cutting.
The results showed that babies born 10 weeks early, whose umbilical cord was cut slowly after 60 seconds, had a nearly one-fifth reduced risk of death and disability in the first two years of childhood compared with babies born at the same time. age but was cut the umbilical cord early at 10 seconds.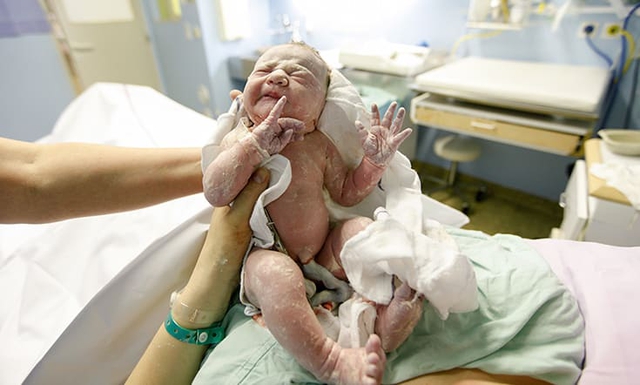 Biostatistician Kristy Robledo from the University of Sydney said:If applied consistently around the world, waiting one minute before clamping the umbilical cord in premature infants without urgent resuscitation could ensure an additional 50,000 children survive without major disability for the next decade. next century".
"In other words, for every 20 premature babies whose umbilical cords are clamped and cut slowly rather than immediately, one extra baby will survive without major disability."
With this evidence, the researchers hope that doctors will now be more confident in their decision-making. The World Health Organization has also issued guidelines stating that even premature babies can be introduced to slow clamping and cutting of the umbilical cord, except in cases where the baby is asphyxiated and needs immediate resuscitation.
Therefore, the doctor's slow action of clamping the umbilical cord after the first 60 seconds is very meaningful, not only for the moment of birth of the baby but also for their whole life later, given the burden of disease that the baby and families can suffer – if their connection to the mother is cut off too soon.
Refer to Sciencealert, APP

https://genk.vn/khoan-dung-khoang-chung-60-giay-hanh-dong-nay-cua-bac-si-co-the-cuu-song-10-van-dua-tre-moi- male-20211223115301691.chn
.