Nueva Pescanova, a company in Spain is planning to open a model of a super farm that no one has opened before: It is the first and largest commercial octopus farm in the world.
The company said it has invested more than 65 million euros in this mega project. It will be built at the port of Las Palmas in the Canary Islands. With an estimated scale, Nueva Pescanova's farm can produce 3,000 tons, equivalent to 275,000 octopuses per year.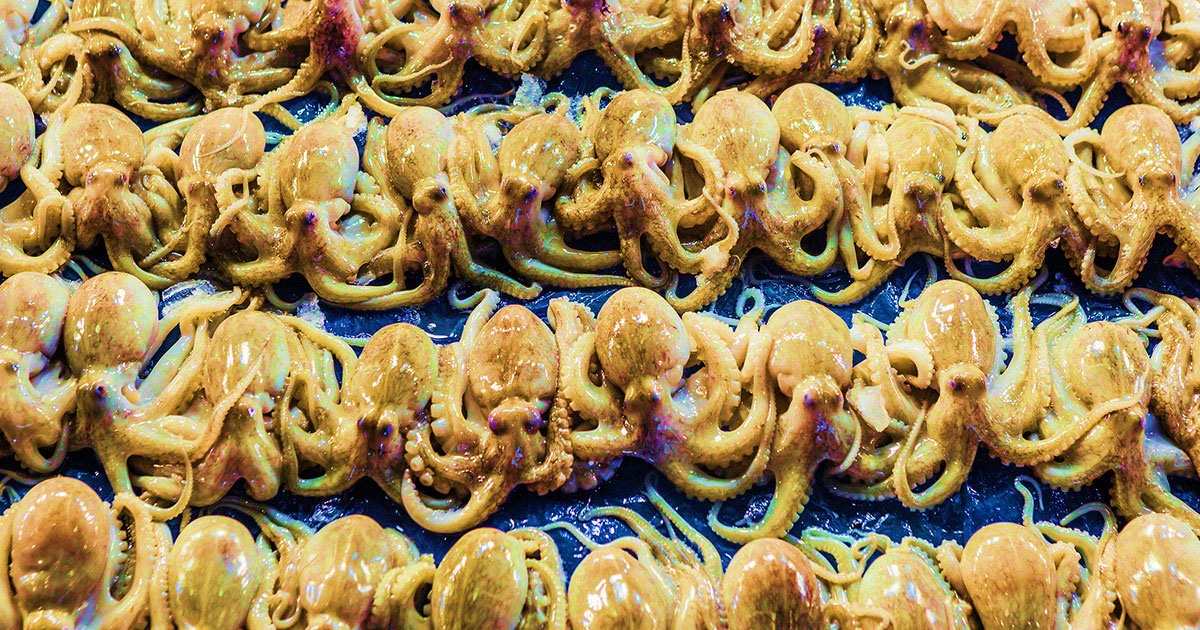 This is worrying scientists. Since the octopus is a highly emotional, intellectual and social species, keeping hundreds of thousands of octopuses in captivity is clearly not the same as keeping fish. It can be likened to raising hundreds of thousands of dolphins or primates in a closed environment.
Scientists predict that terrible things will happen in this type of farm. It's not a good model for the octopus or for the planet.
Why do people suddenly want to raise octopuses?
If there is demand, there will be supply. That is a rule. Octopus has long been a favorite dish in some Asian countries, Mexico as well as in the Mediterranean. But the trend of tourism and globalization has eventually spread the dish to many countries that do not traditionally eat octopus.
Octopus is loved for its strange taste and style of eating. Octopus meat is also rich in nutrients, especially high in protein. It can be made into many dishes, from sushi, tapas, poke to hot pot dip or even eaten raw.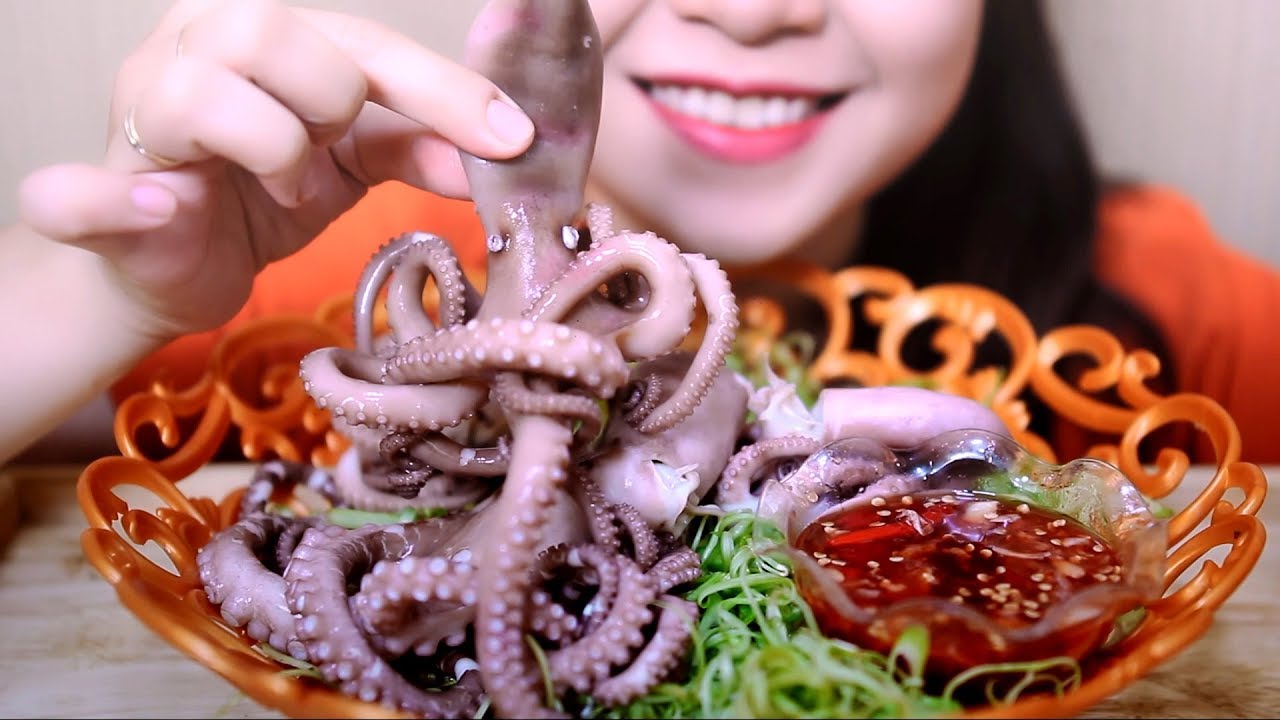 The increased demand for octopus has also led to a sharp increase in the demand for hunting this seafood species. It is estimated that the world today is consuming about 350,000 tons of octopus a year, 10 times more than in the 1950s.
But octopus catches in some traditional countries such as Japan and Spain are gradually decreasing, influenced by climate change, global warming and seawater acidification.
As a result, the price of octopus has skyrocketed in recent years. In 2010, the global trade value of this item was only 1.3 billion USD, but increased to 2.72 billion USD in 2019. Meanwhile, the amount of imported goods increased only about 9%.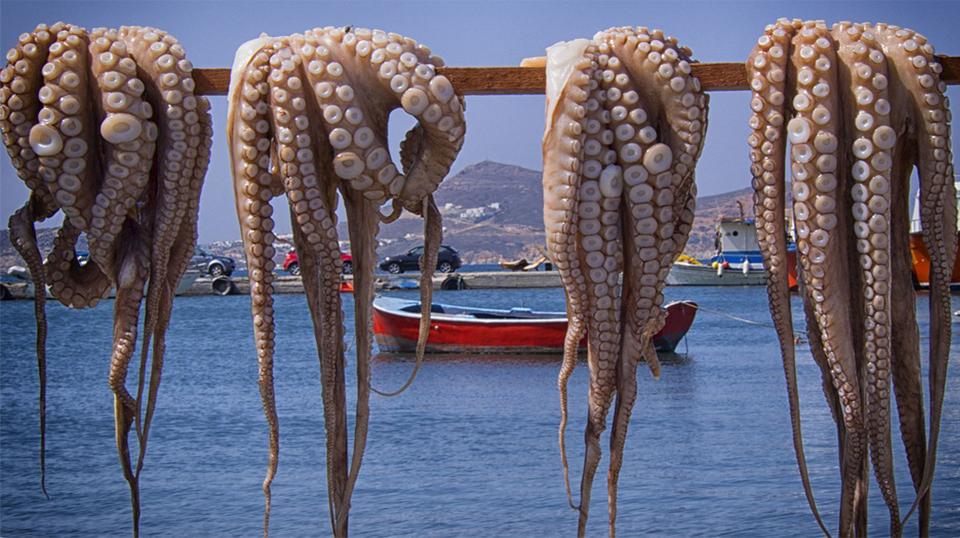 All of these conditions combined have ripened the idea that humans need to keep octopuses, not just catch them in the wild. Several companies in Japan, Mexico and Hawaii in recent years have repeatedly promoted the idea.
And now, Nueva Pescanova claims they will be the pioneers to make that happen.
Capturing a sentient animal
With about 500 million neurons, the octopus has been shown to have the intelligence of a 3-year-old child. It's an incredibly complex and intelligent creature, said Dr Alex Schenell, an Australian behavioral ecologist who specializes in cephalopods (a group of molluscs that includes squid, octopuses, and cephalopods). …) said.
In the wild, octopuses often show their curiosity to surrounding objects. They also engage in complex social behaviors such as using intelligence to camouflage, change shape and use tools such as finding ways to hide in shells or bottles.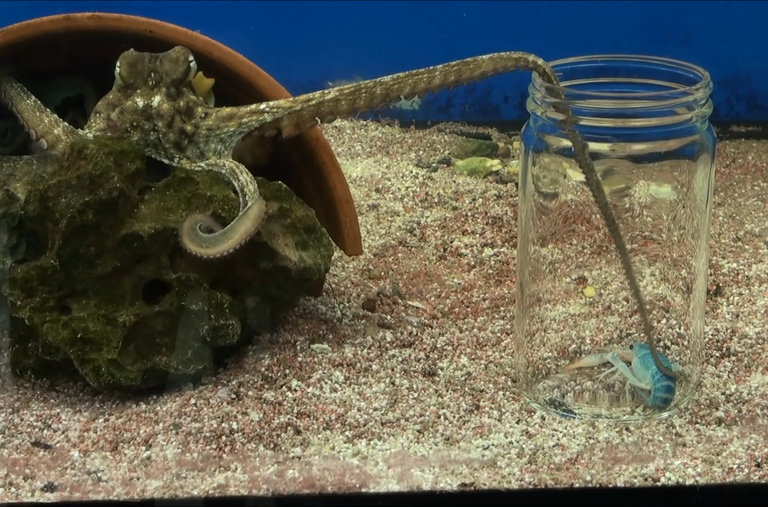 In 2020, Netflix premiered a documentary called "My Octopus Teacher," which later won an Oscar in 2021, showing that octopuses can even become friends with humans.
In 2021, Dr. Schenell and a team of scientists surveyed about 300 studies on the intelligence and sensitivity of invertebrates, including octopuses. The work report concludes that the octopus is a highly emotional animal, they know joy, excitement and vice versa also know pain and suffering.
The UK relied on Dr. Schenell's report to recognize the octopus as "sentient beings". In Buddhism, "sentient beings" also mean "sentient beings", which are beings who have consciousness, feelings, and understanding of their own life.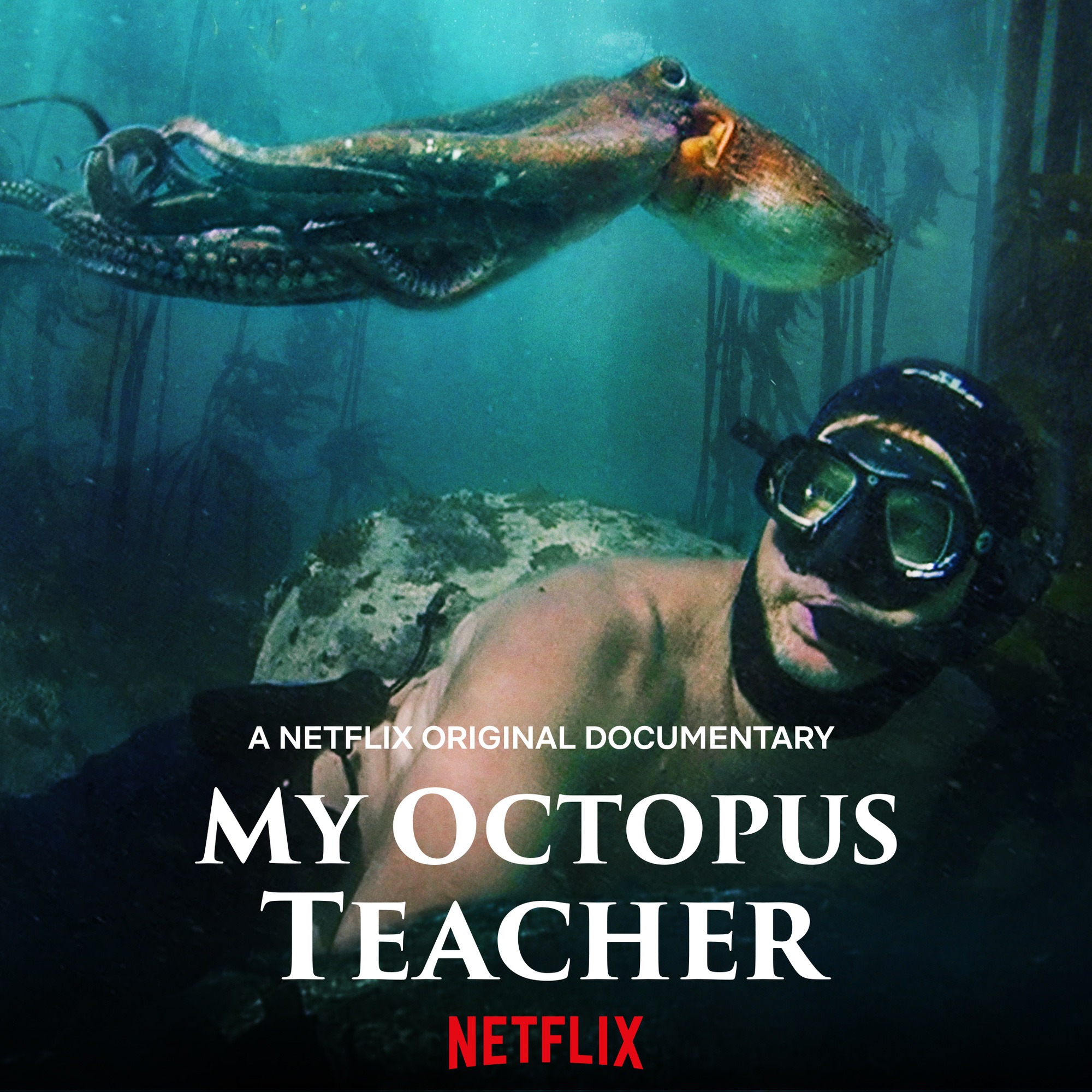 Dr. Schenell therefore recommends that people should not make octopuses captive animals. There is no way to guarantee the welfare of these creatures if we keep them locked up, she said.
The narrow space stimulates the octopus to become brutal and cannibals
Octopus is inherently a solitary animal, they have very limited contact with other species except when mating. If octopuses accidentally encounter each other in the wild, they can rush into a fight.
Conflicts like these range from throwing seashells at each other, to boxing-like swings. And finally, the octopuses can grapple with each other like Doctor Strange's mantles. If the losing octopus doesn't escape in time, it can be eaten by the winner.
Yes, octopuses are cannibals. They do it to protect their territory, on the one hand. On the other hand, octopus meat also has a higher net energy value than meat from other marine species.
So, if forced to keep in captivity in large numbers, scientists like Dr. Schenell worry that the octopuses will eat each other. This is not good for them, nor is it good for the farm itself that wants to raise octopus for meat.
When asked about the conditions under which they plan to keep the octopus on the farm, Nueva Pescanova refused to answer. This means we don't have any idea about the size, space and view of the tanks (including octopus shelters like snail shells).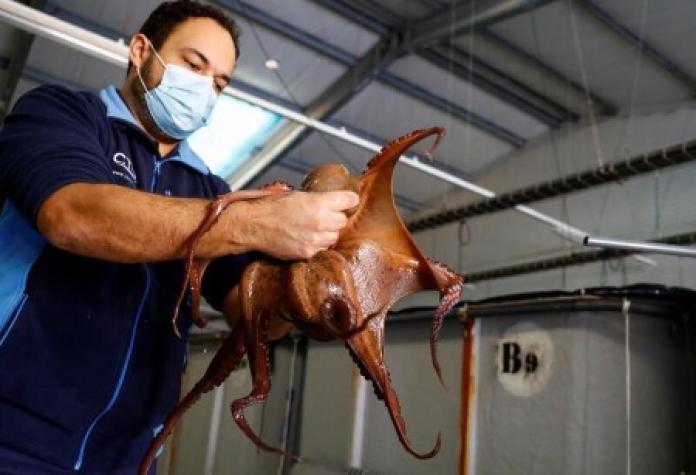 However, David Chavarrias, director of the center, said Nueva Pescanova is looking to optimize tank conditions to reduce the aggression of the octopuses, while limiting them to cannibalism.
In theory, humans could achieve this through the process of domestication. However, taming that happens on the farm is not how you tame a creature and let it survive.
The octopuses raised on the farm will become a new breed of octopus, similar to rabbits that have lost all survival instincts in the wild. Or they can become like industrial chickens, too fat to walk and just squirm around in the coop.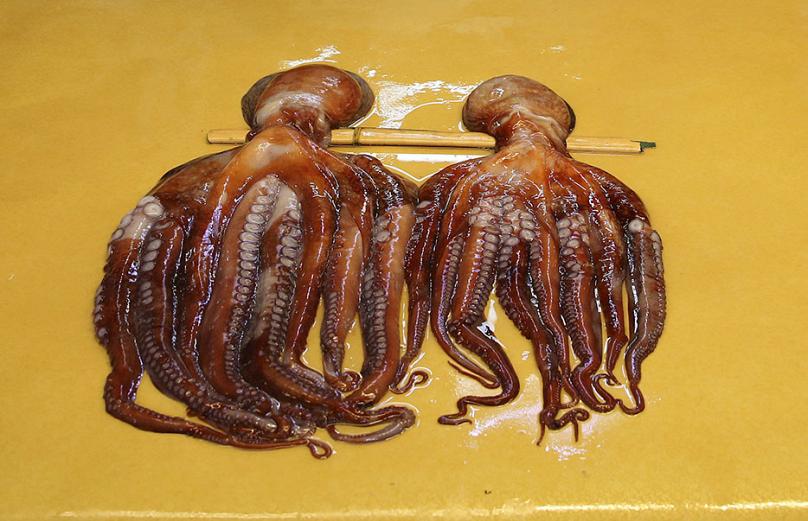 Scientists are sure that no matter what method is used, keeping octopuses in captivity is still cruel. There are also currently no methods used to kill octopuses that are considered humane.
Octopuses killed for human consumption are often boiled alive, beheaded, suffocated, or frozen in ice water.
Octopus farming is not good for the whole planet
Nueva Pescanova said it is planning to borrow money from Next Generation, a fund supporting green economic projects of the European Union (EU) to implement its octopus farm project.
The reason they give is that by raising octopus, the farm will help reduce the pressure of octopus fishing in the wild. And this is in line with the United Nations Sustainable Development Goals.
However, scientists have shown the opposite. A 2019 study found that aquaculture doesn't offset the harms of wild-caught activities, and may even drive higher demand for seafood, making fishing more destructive.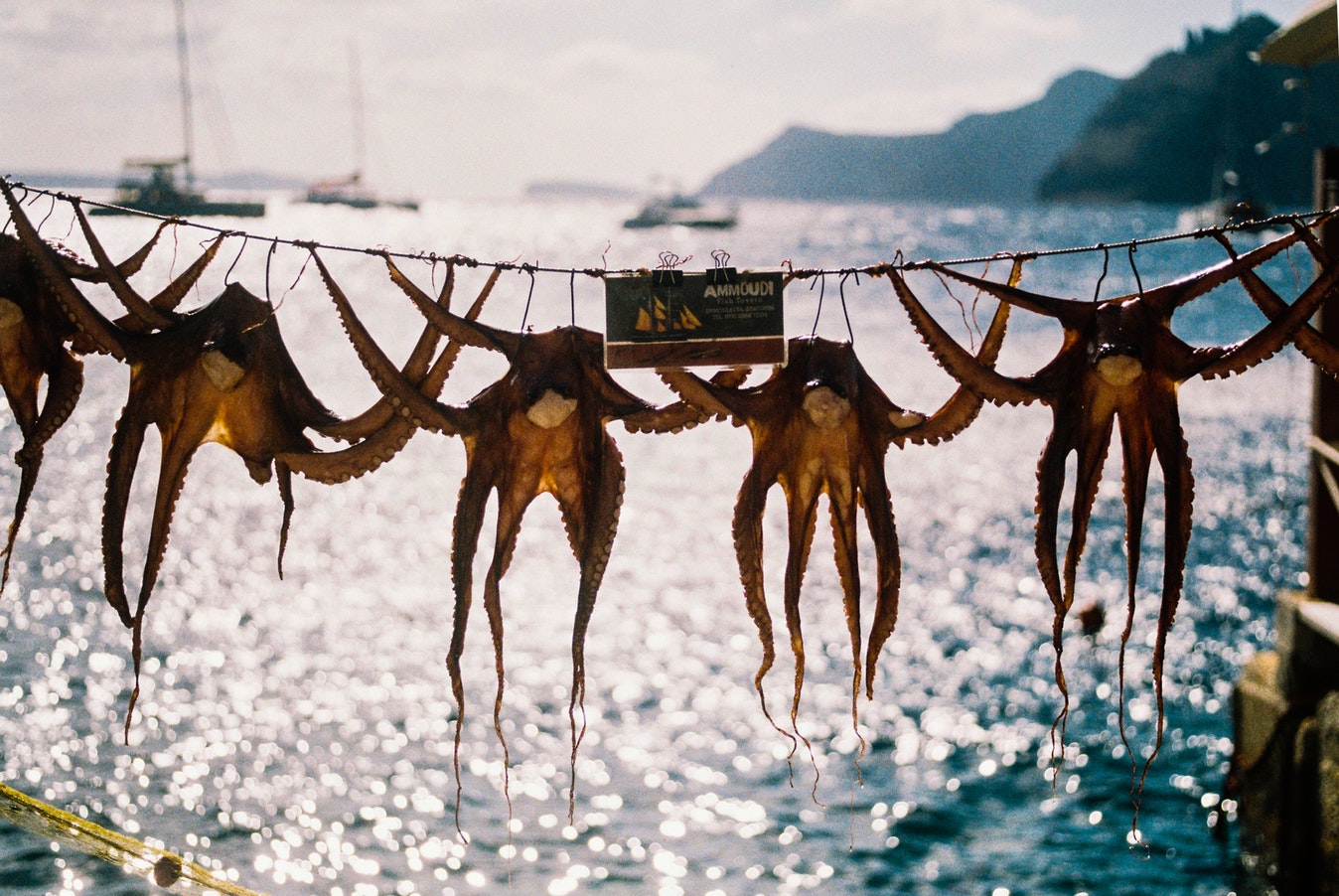 For the octopus alone, the story doesn't stop there. To raise this creature, farms will have to use food made from fishmeal. Octopus is a species with a low conversion rate. That means it takes 3 kg of food to raise 1 kg of octopus.
"Therefore, octopus farming is counterproductive from an environmental sustainability perspective." According to a 2019 study published in Issues in Science and Technology.
According to WWF, about a third of fish caught globally is used to feed other animals. So octopus farming will only deepen the crisis and deplete fish stocks.
Refer to Euronews, Theconversation, Theguardian

https://genk.vn/sieu-trang-trai-bach-tuoc-dau-tien-tren-the-gioi-vap-phai-su-phan-doi-cua-gioi-khoa-hoc-20220412040404597.chn